How to Set Up your Buycoins Account
Setting up a Buycoins account is super easy and can be done in less than 5 minutes! Here's how:
Step 1: Download the App
You can download our app, Buycoins from Google Play Store or iOS App Store.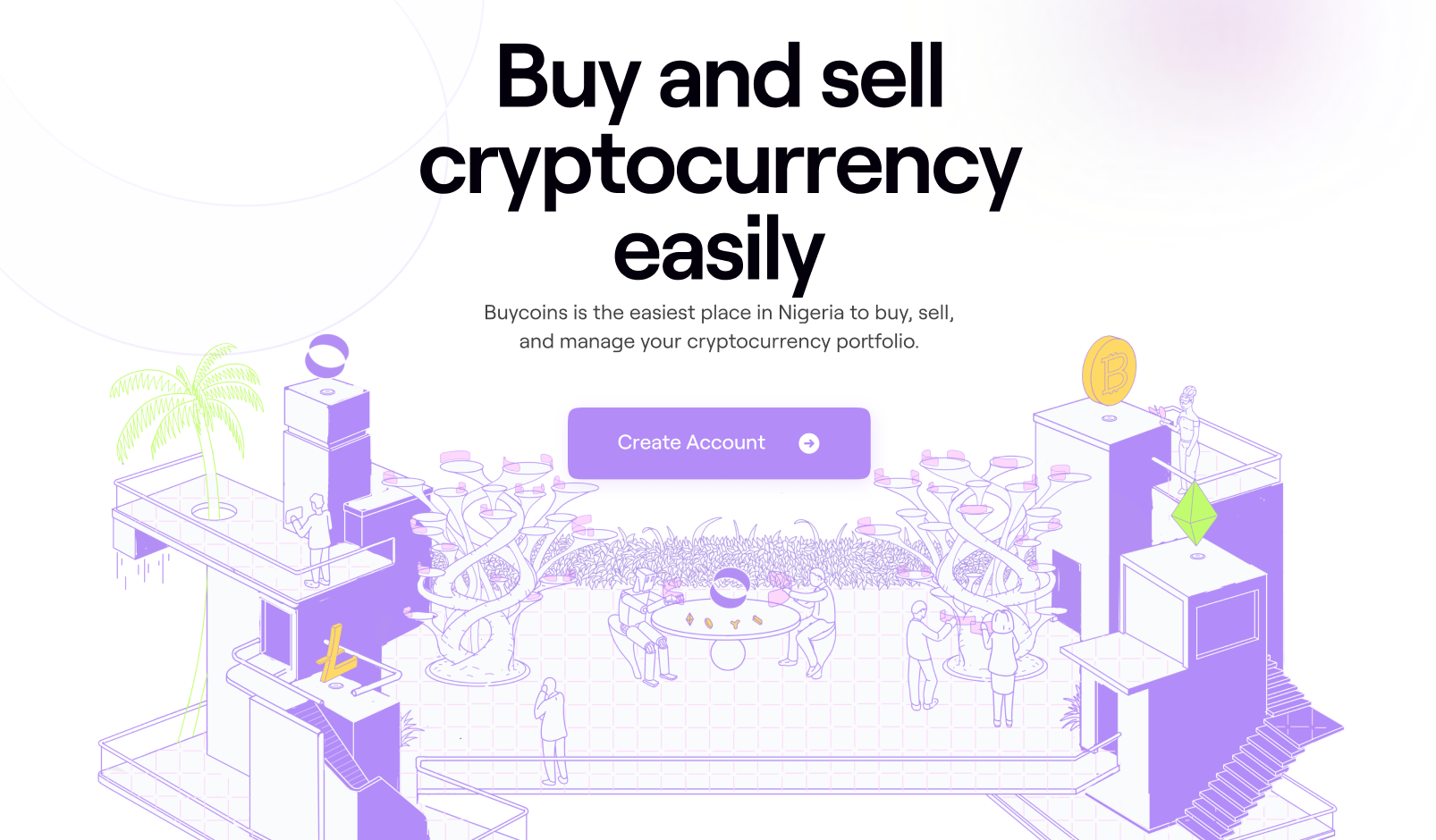 Fill in your email address on the register page. When you have read our Terms & Conditions & Privacy Policy, click on the checkbox if you agree with the terms. If you were referred by someone, please click on the 'referred by a friend' link and fill in the username of the person who referred you. When you're done with that, click on 'Continue'.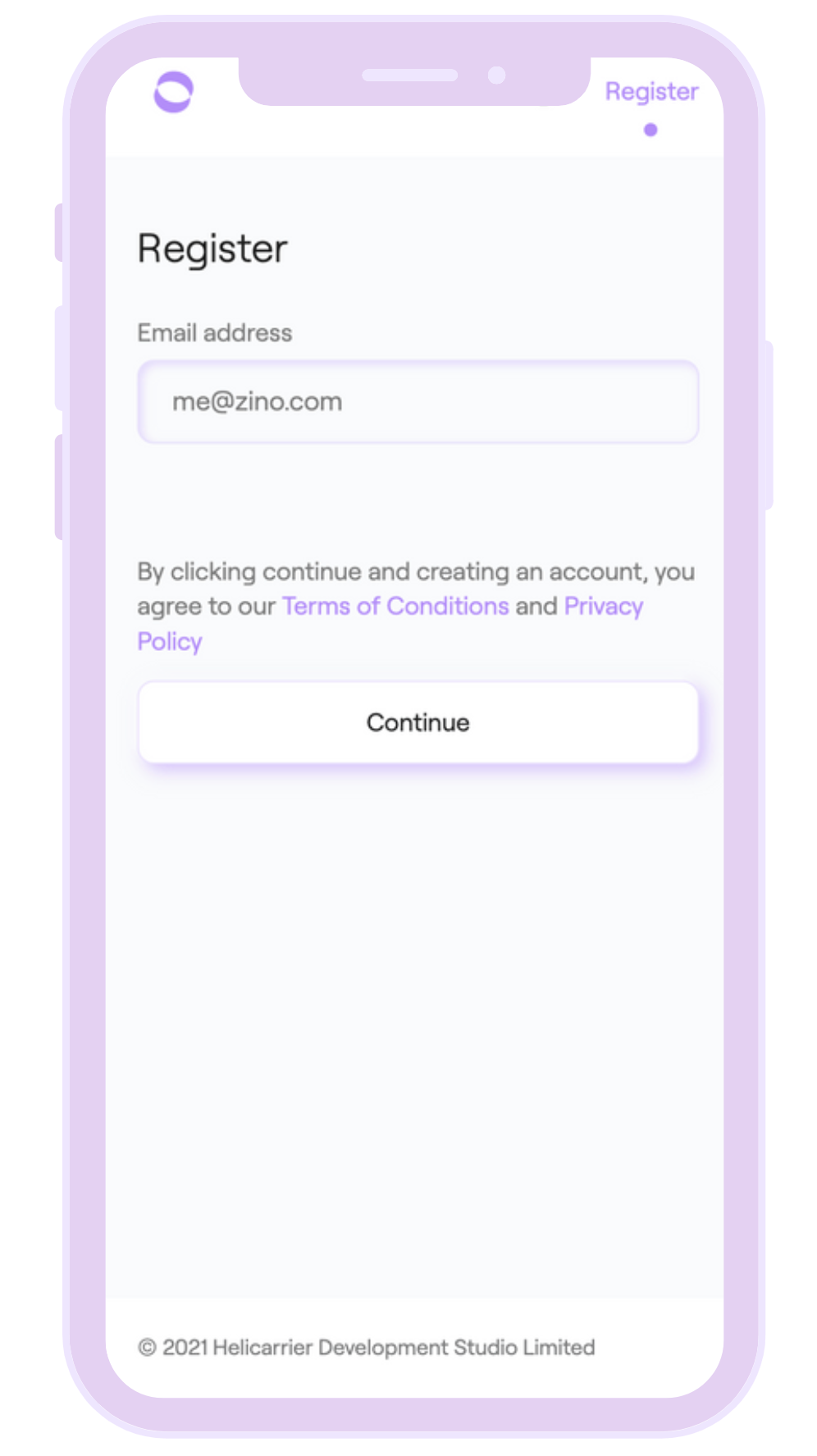 After clicking on continue, you will then proceed to choose your username and create a password. Please create a strong password. Ideally, your password should be a computer-generated, app-specific password.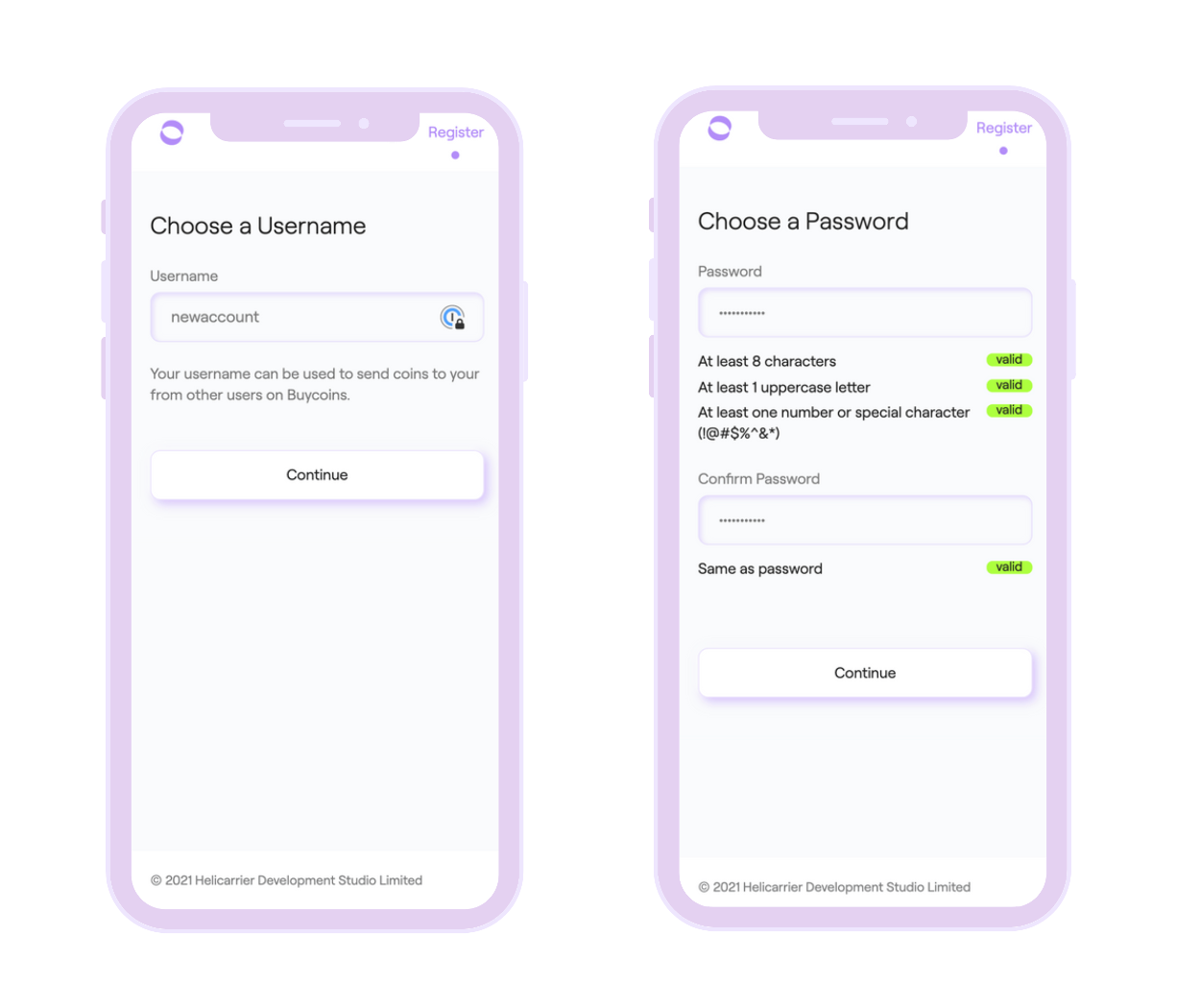 As soon as you click on 'Finish', an email is automatically sent to the email address you provided in the registration form. This email contains a link you're to click in order to confirm that the email address you filled in the form really is yours.
Step 2: Confirm your email address
An email from Buycoins Support should be in your email inbox. Go to your email client to access your inbox and click the 'Confirm Email' link.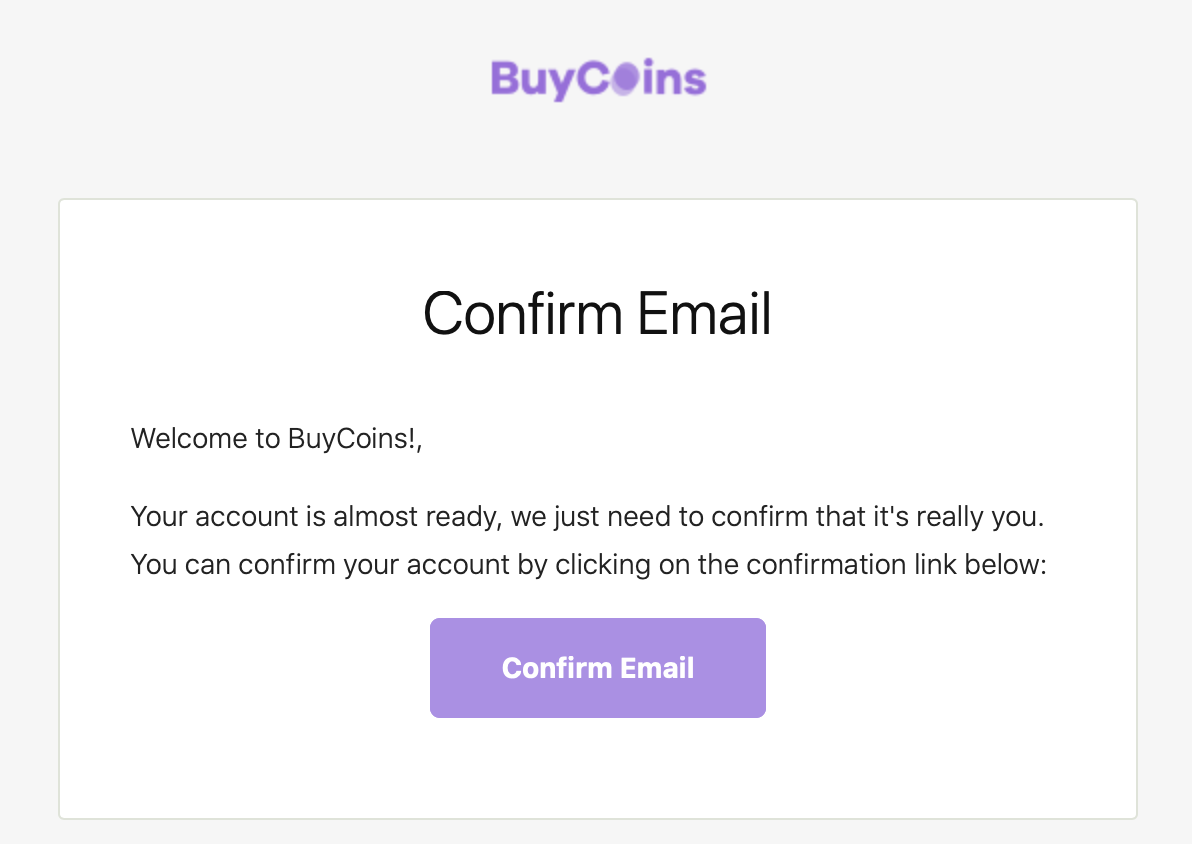 The link will redirect you to your browser, showing your confirmation message. Once you get there, sign in to your Buycoins account with your email address and password.
Step 3: Verify your identity
We need you to verify your identity to make sure the information you have provided is correct. There are 2 levels of verification and each level also has different features which are stated briefly below.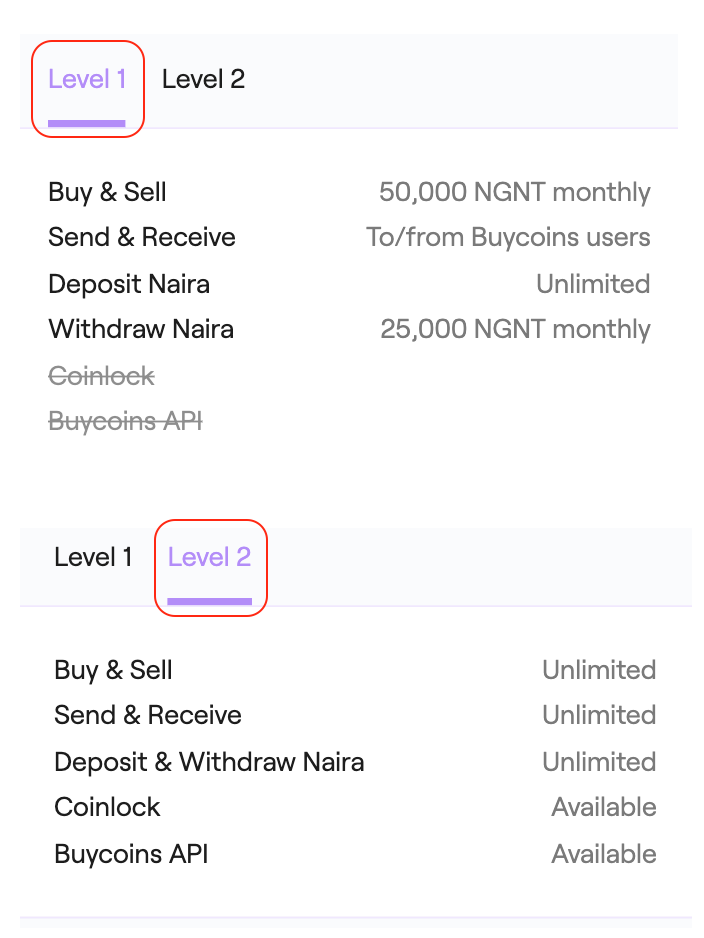 Level 1
Users who have completed level 1 verification can carry out limited transactions. To be a level 1 user, you only need to verify your bank account. We need your bank account details so we know where to transfer the money you receive when you sell cryptocurrency on Buycoins.
To add your bank account, click on the "add a bank account" button on the home page.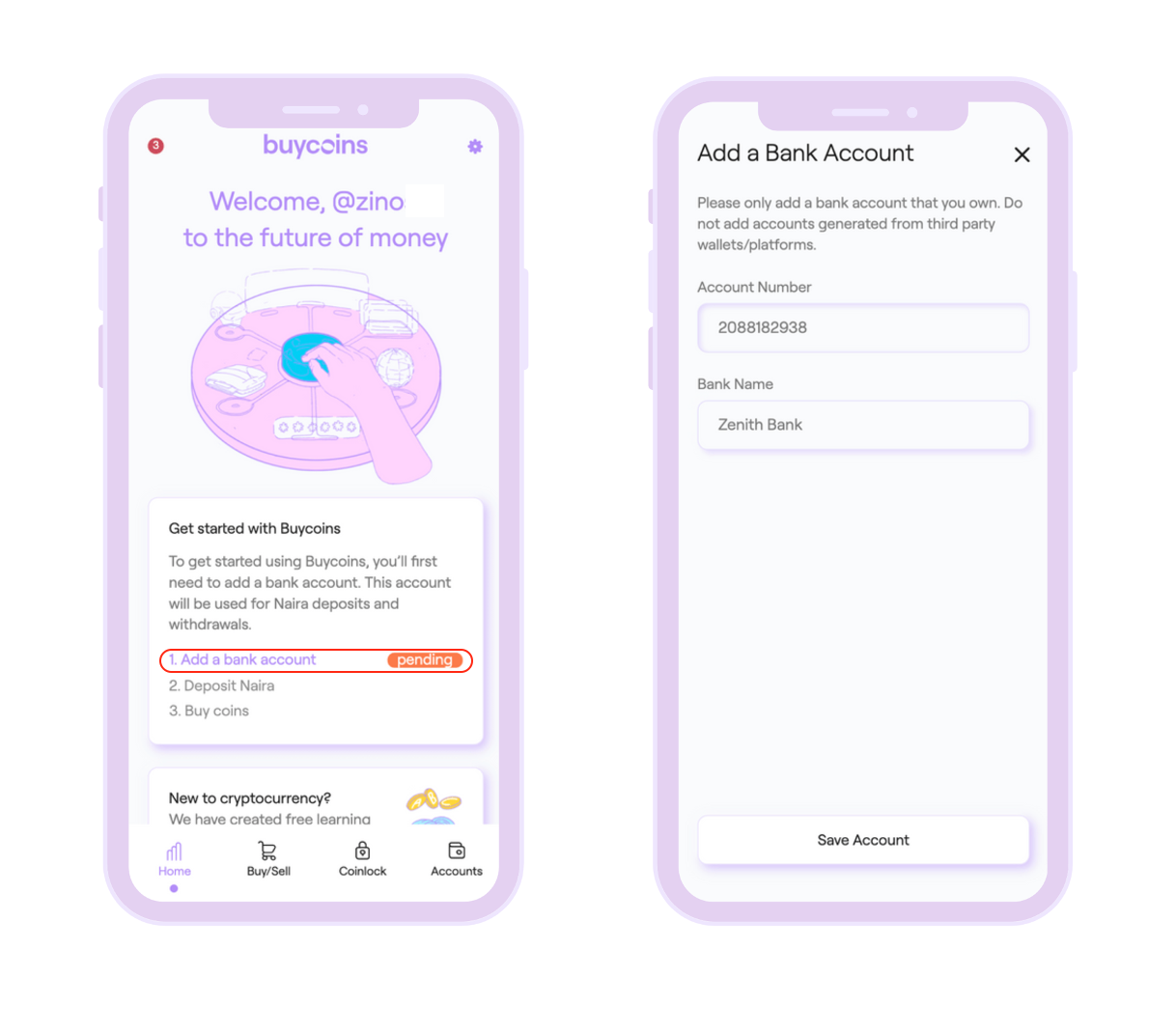 After adding your bank account, you will be redirected to link your bank account on Buycoins. Please note that you can only link a bank account that belongs to you. Click on "Continue" and search for your bank.
Linking your bank account gives us read-only access to your bank transactions in order to detect deposits. Buycoins doesn't have access to carry out any transactions from your account.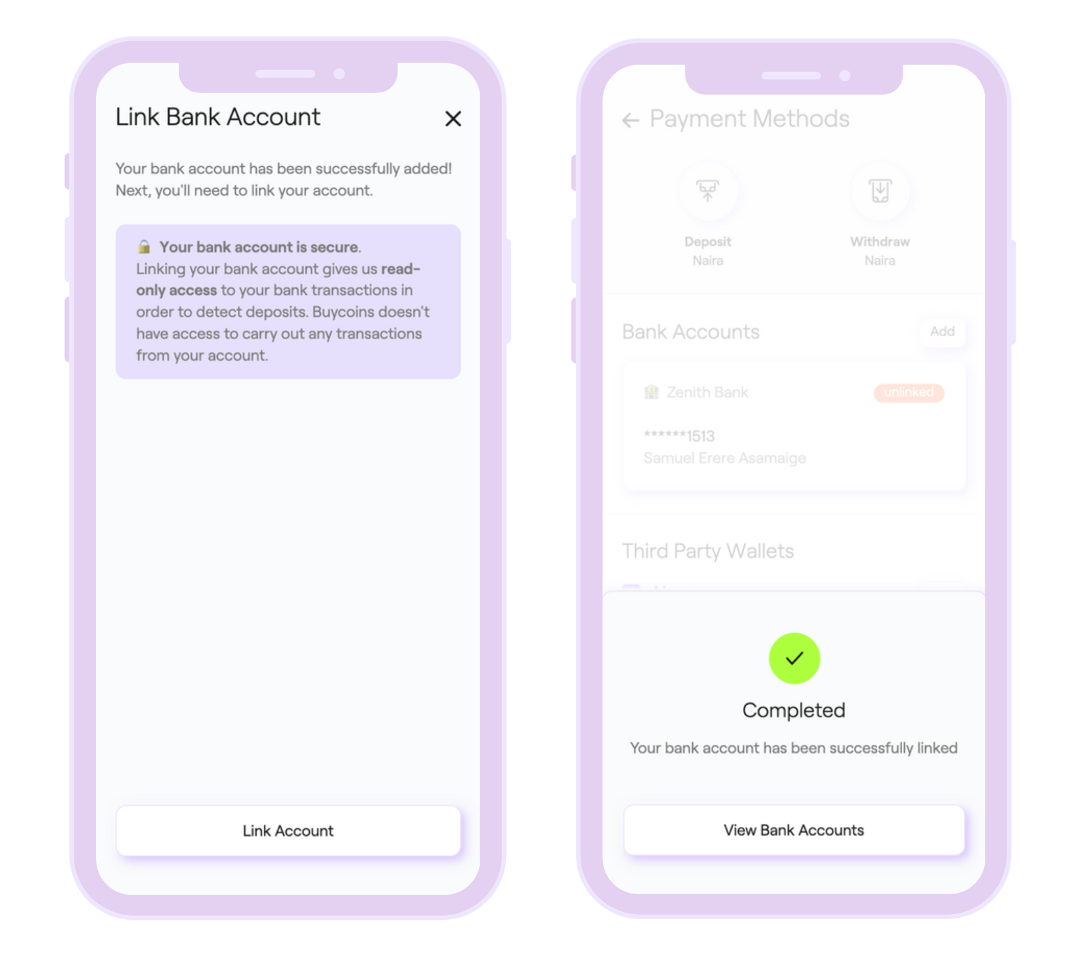 That's all! You have successfully linked your bank account and are now a level 1 user.
Level 2
Users who have completed level 2 verification have no restrictions on the type of transactions they can carry out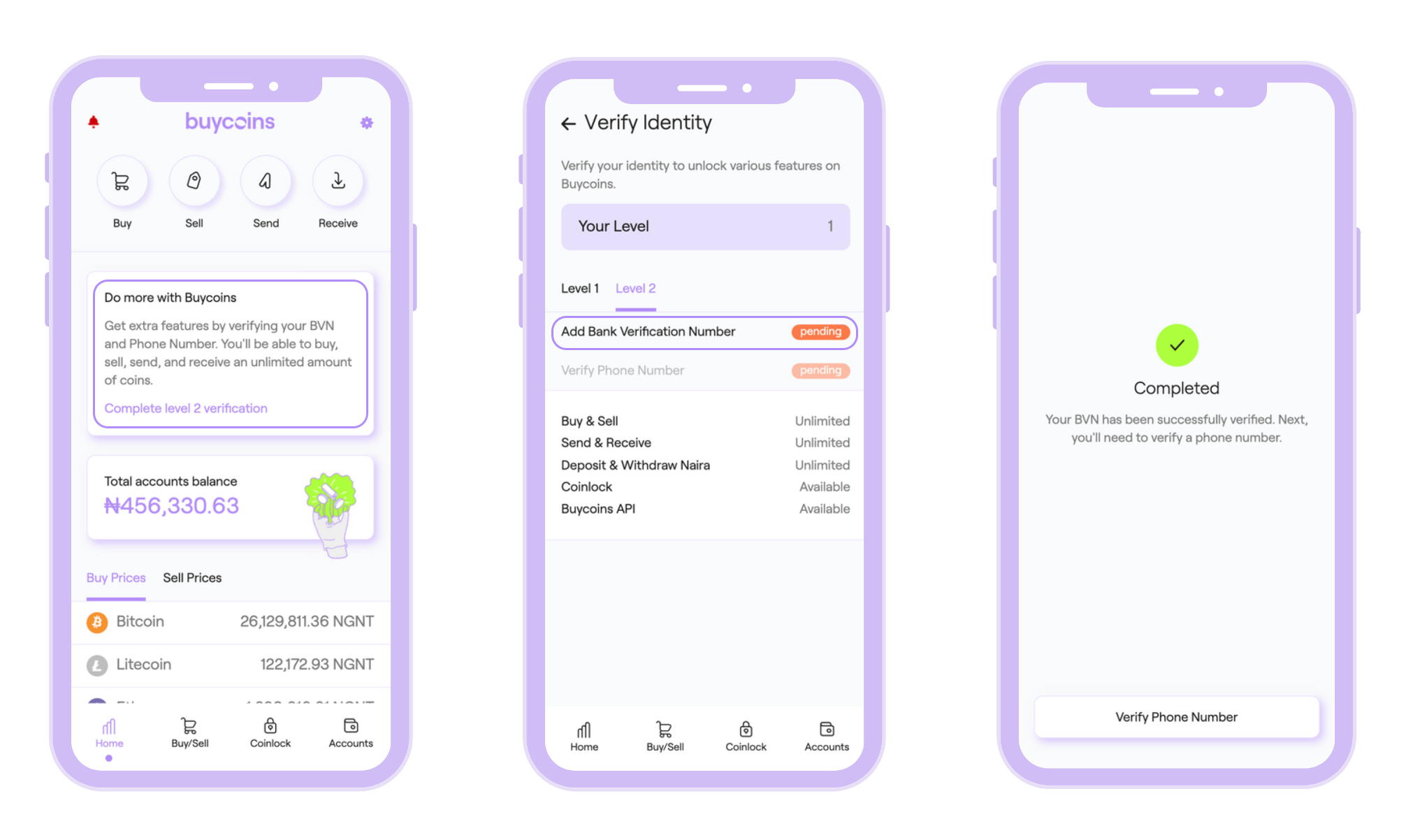 At this level, you need to verify your BVN and phone number. Your BVN is required to verify your name, date of birth and phone number. To do this, click on 'level 2' on the verify identity page.
On this page, put in your BVN in the required text field and click 'Verify'. (If you can't remember your BVN, dial the USSD code *565*0# from your mobile phone. You should receive your BVN shortly after. Nigeria Inter-Bank Settlement System (NIBSS) will send the BVN associated with that phone number, so make sure it's the number you used to register your BVN that you're texting from.)
Once your BVN has been verified, you'll need to add and verify your phone number.
Input the OTP in the text field and click 'Submit'. If you do not receive an OTP within minutes of clicking the 'Send OTP' button, click on the 'Call your phone' link. This gives the option of receiving the OTP via phone call
That is all, you are now a tier 2 user!
---
---