How Getcards Works
How Getcards Works
Getcards is a simple way to buy gift cards from your favorite international stores using bank transfers. These stores include Amazon, Spotify, Xbox, Netflix, and more.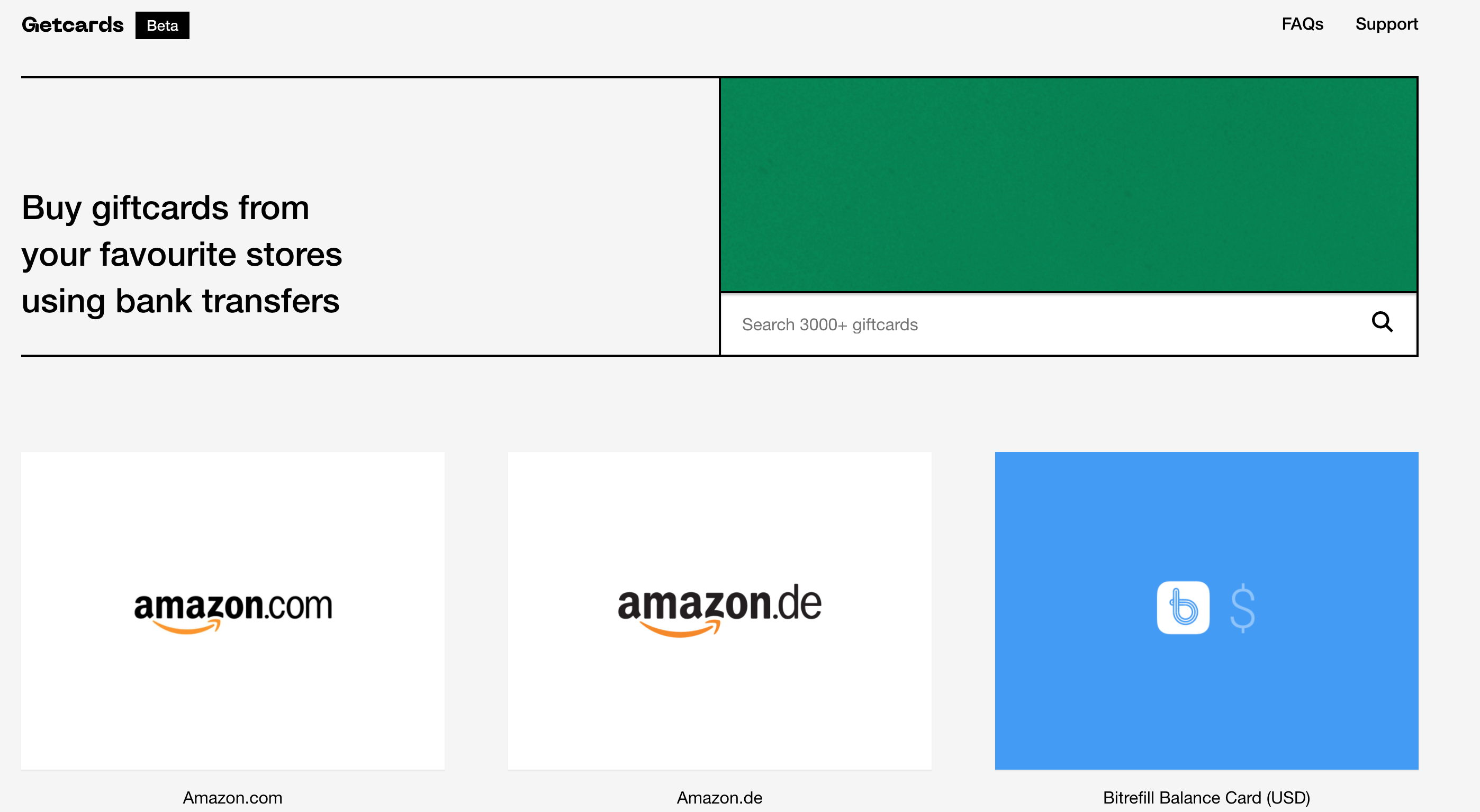 Here's how to use Getcards:
Step 1 - Visit getcards.africa
To buy gift cards, visit getcards, then search for the gift card you want to buy. You will see multiple gift cards as displayed in the image below. Select the gift card option that applies to you.
For instance, if you use the Spotify USA application, you'll need to buy a Spotify USA gift card.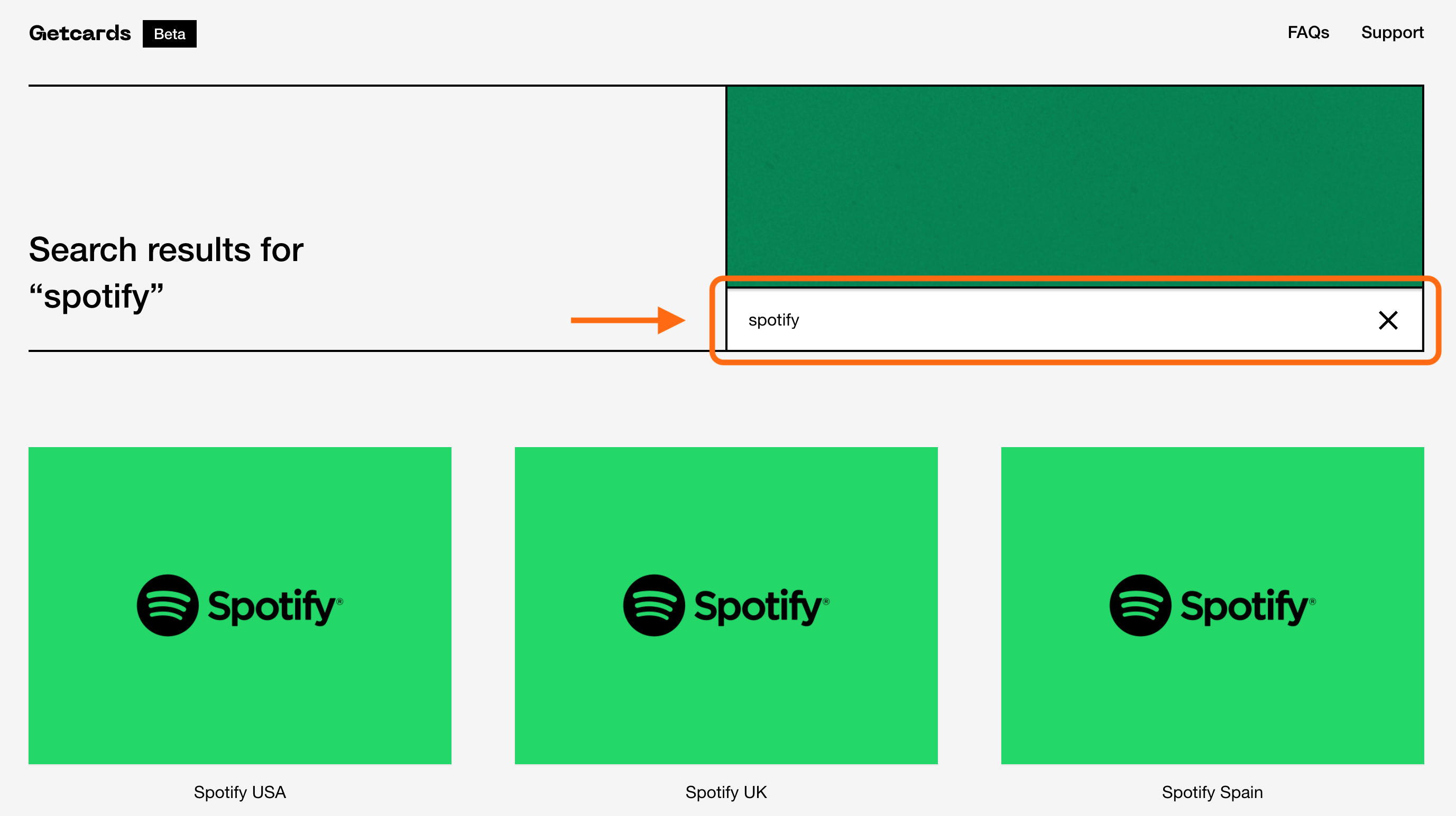 Step 2 - Select the amount you want to buy
Select the amount you want and click on "Buy Giftcard"
Note that there may be a small difference between this estimate and the actual amount to pay at the end of the process due to changes in the exchange rate.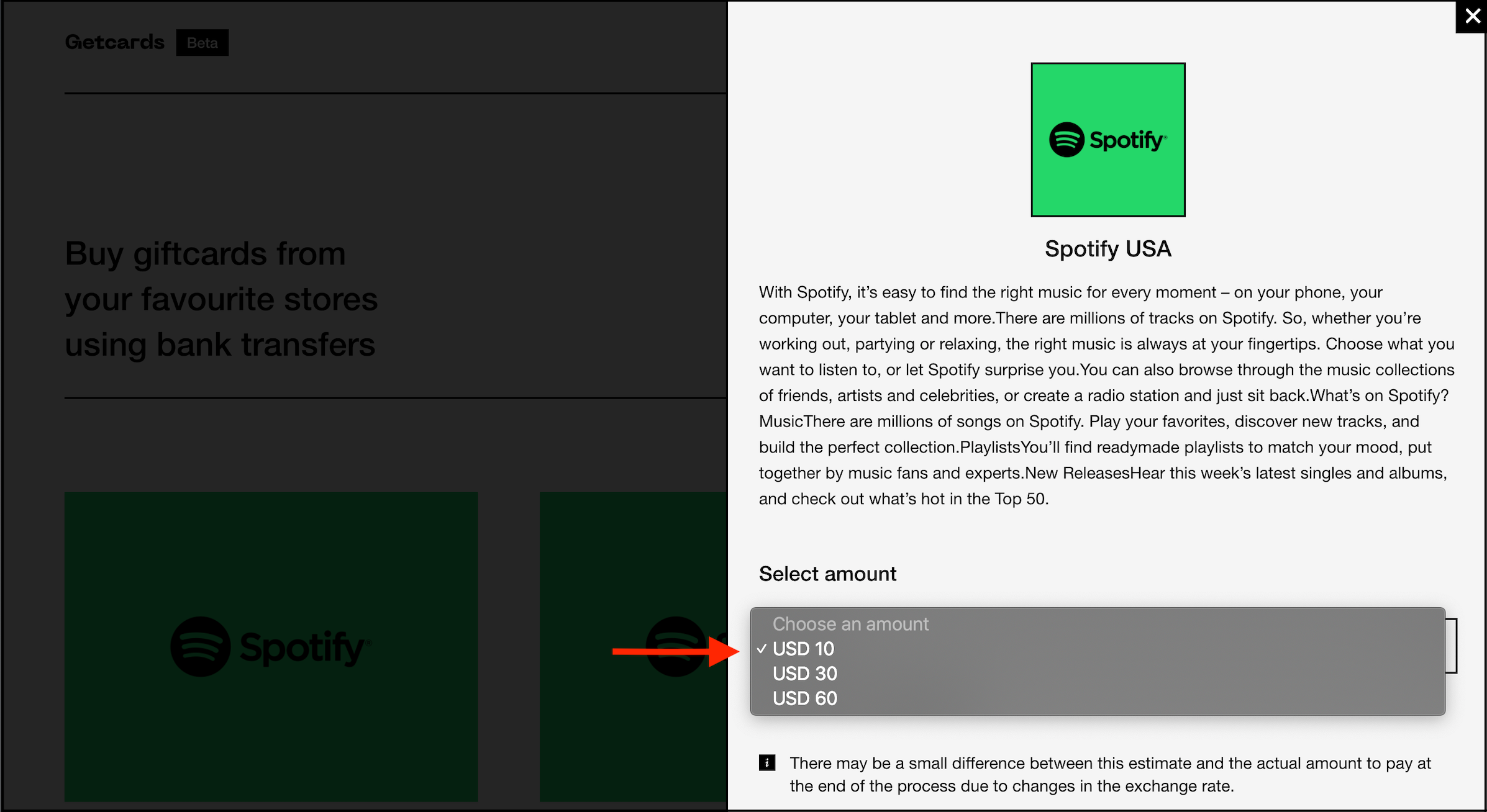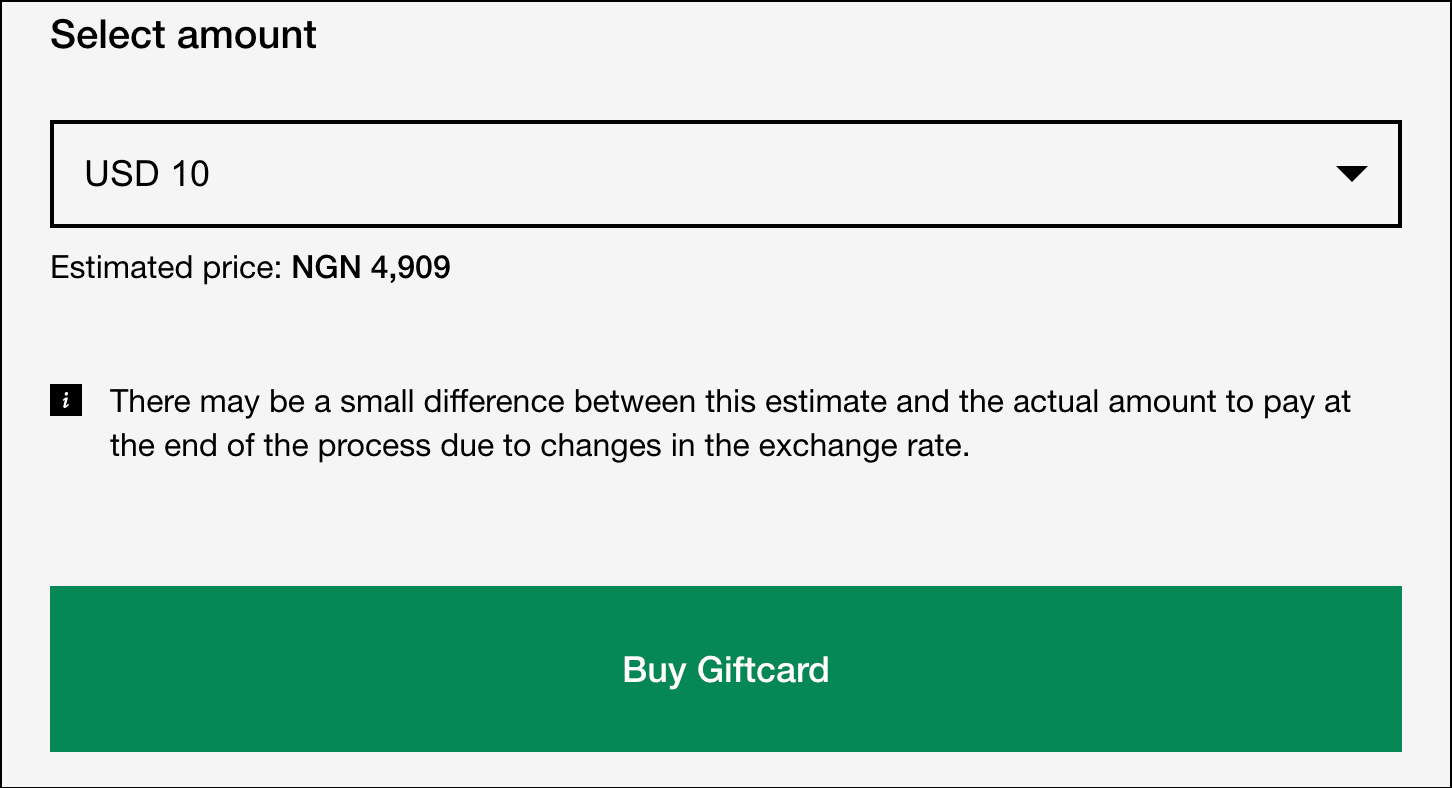 Step 3 - Enter Contact Information
You will be required to input the email address where the gift card will be sent to. To ensure you input the correct email address, you will also have to enter this in a second time.
Note: The email containing the gift card will be sent by Bitrefill.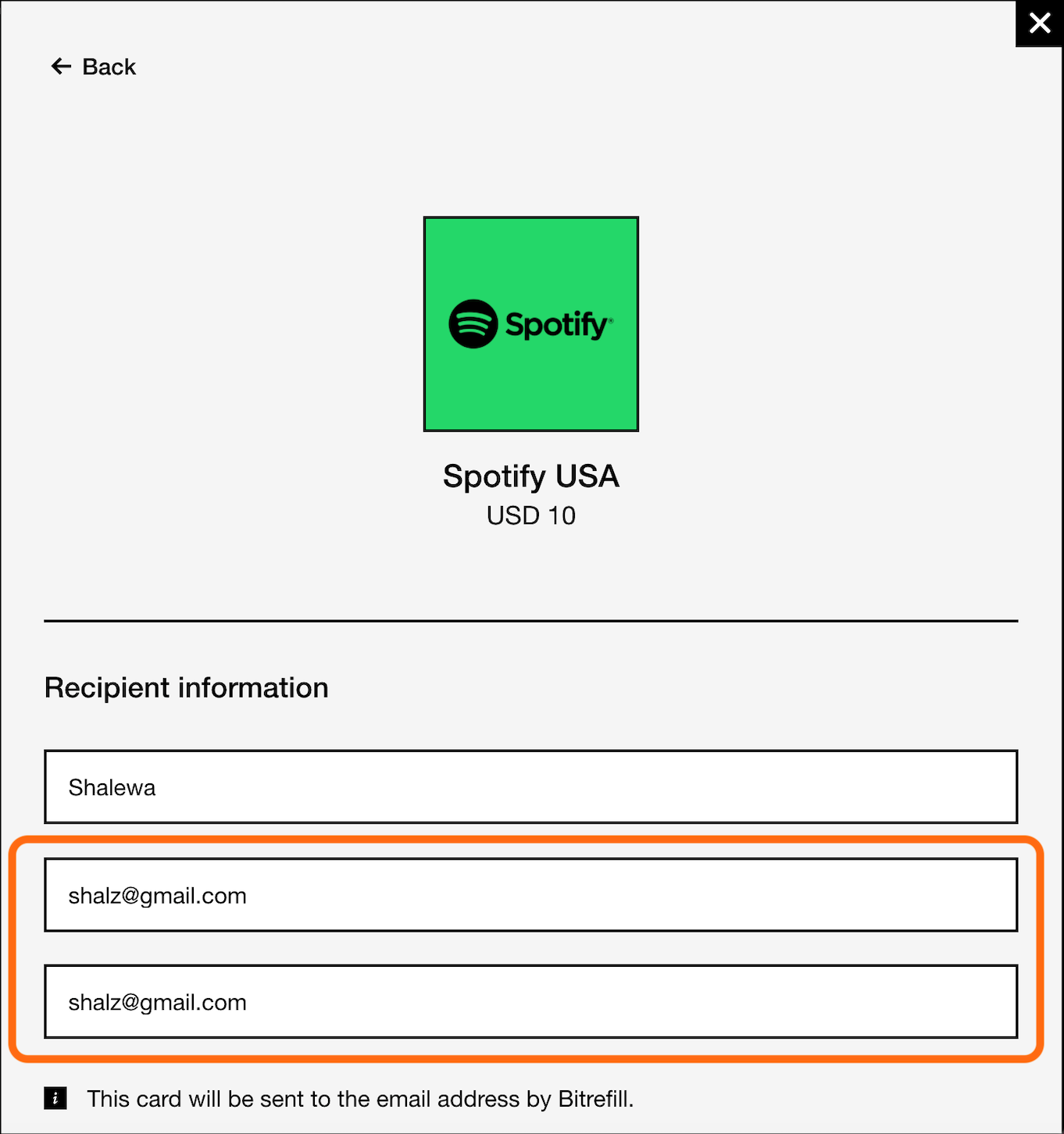 Click on "Next" to proceed to make payment.

Step 4 - Make Payment
Make payment to the account number displayed on your screen. You have 10 minutes to make payment before your order expires. Click on "I've made this transfer" once you've made payment.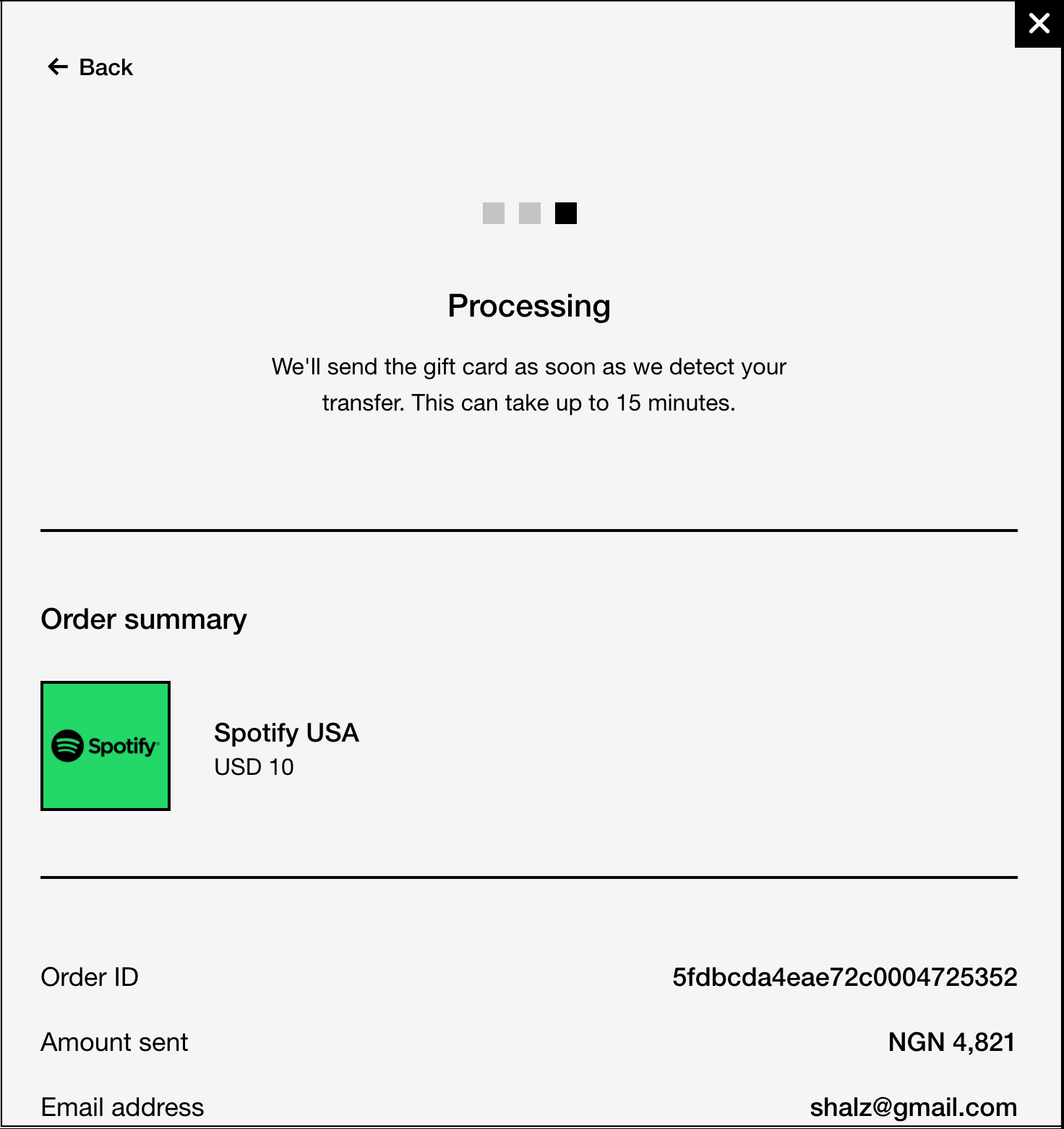 If the 10 minutes duration lapses before you've made the payment, your order will be expired, and you will have to restart the order (from Step 2).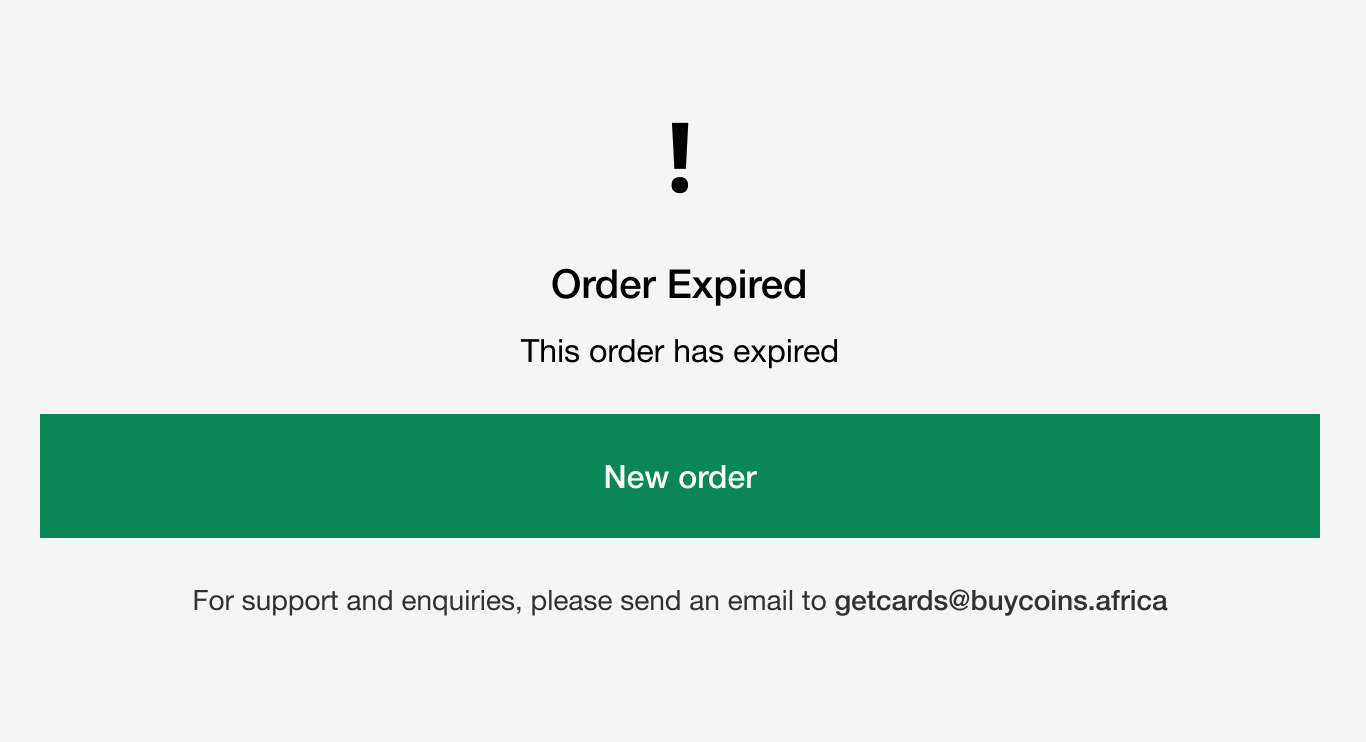 Step 5 - Confirmation
After confirmation, you will receive an email with your gift card. Enjoy!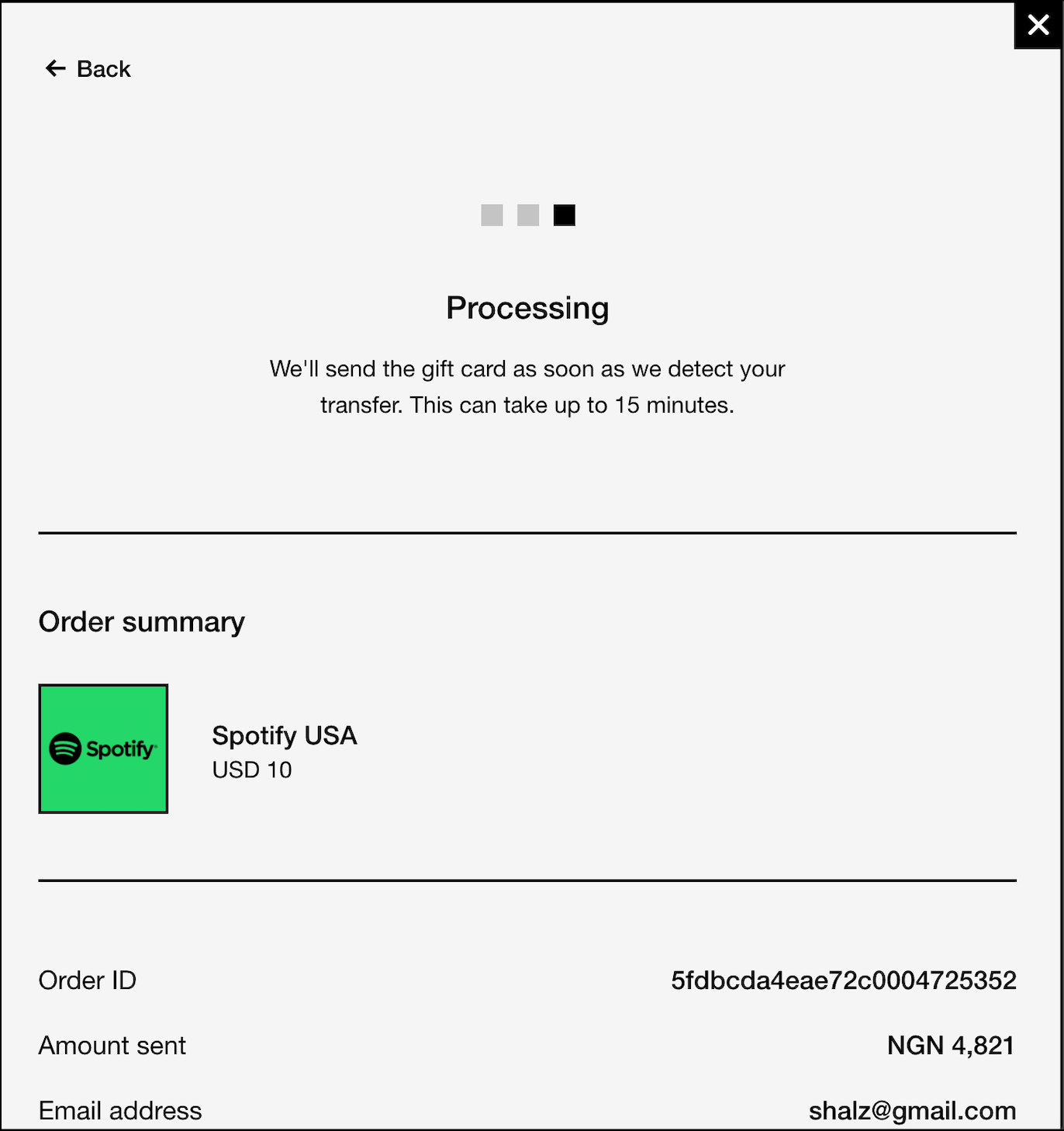 ---
---