How can I verify my BuyCoins account?
BuyCoins Account Verification
We need you to verify your identity to make sure that the information you have provided is correct and that you're who you claim to be. Verification includes your Bank Verification Number (BVN), phone number and bank account.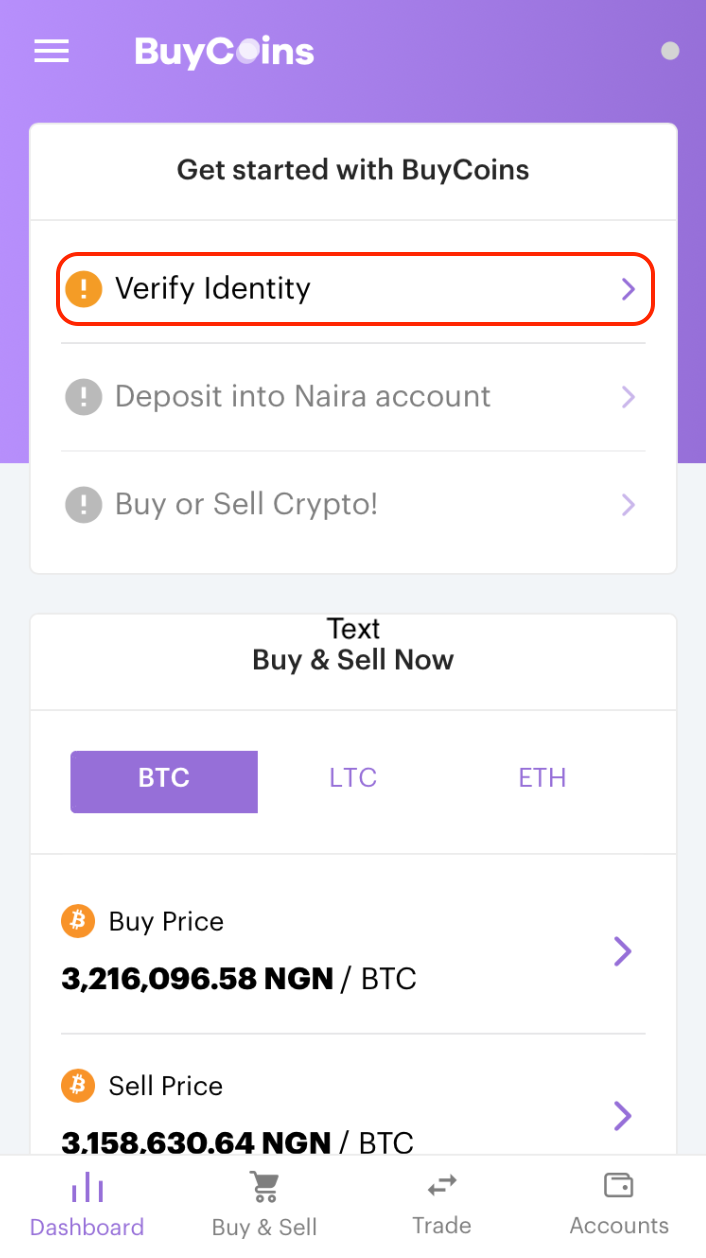 From the Verify Identity page, put in your BVN in the required text field and click 'Verify'.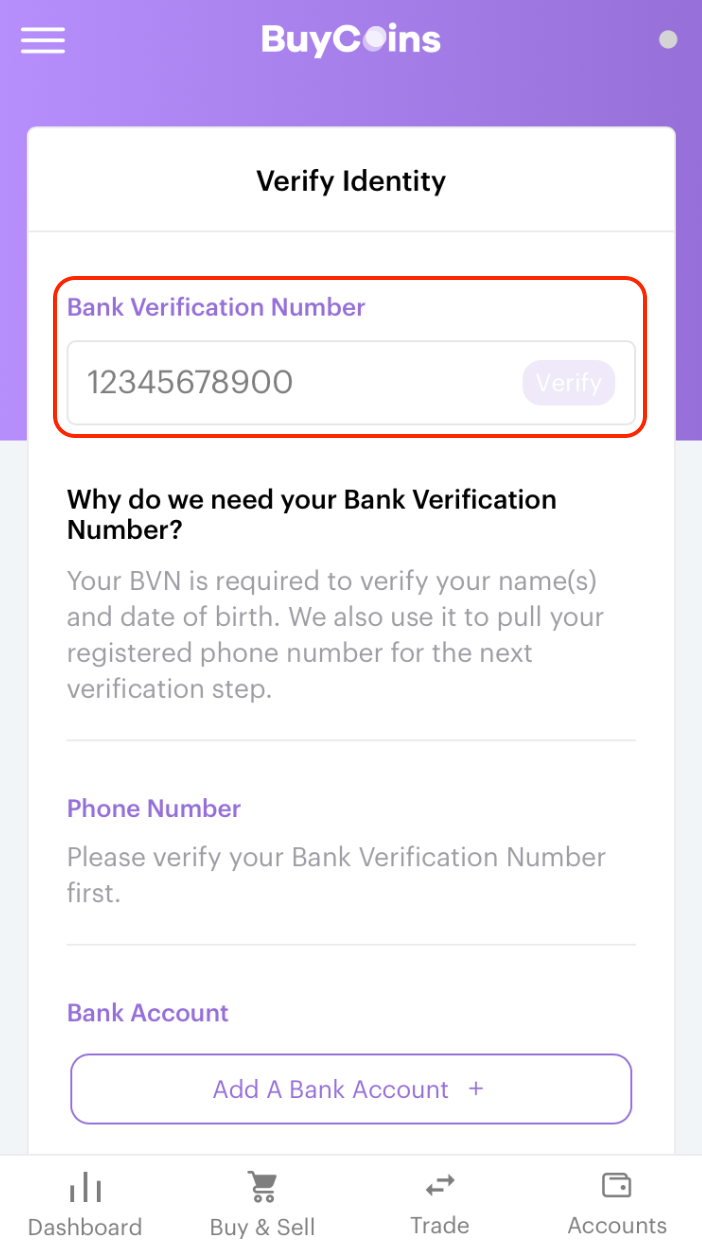 Click on 'Send OTP to*****' to receive a one-time password (OTP). Input the OTP in the text field and click 'Submit. If you do not receive an OTP within minutes of clicking the 'Send OTP' button, click on the 'Call your phone' link.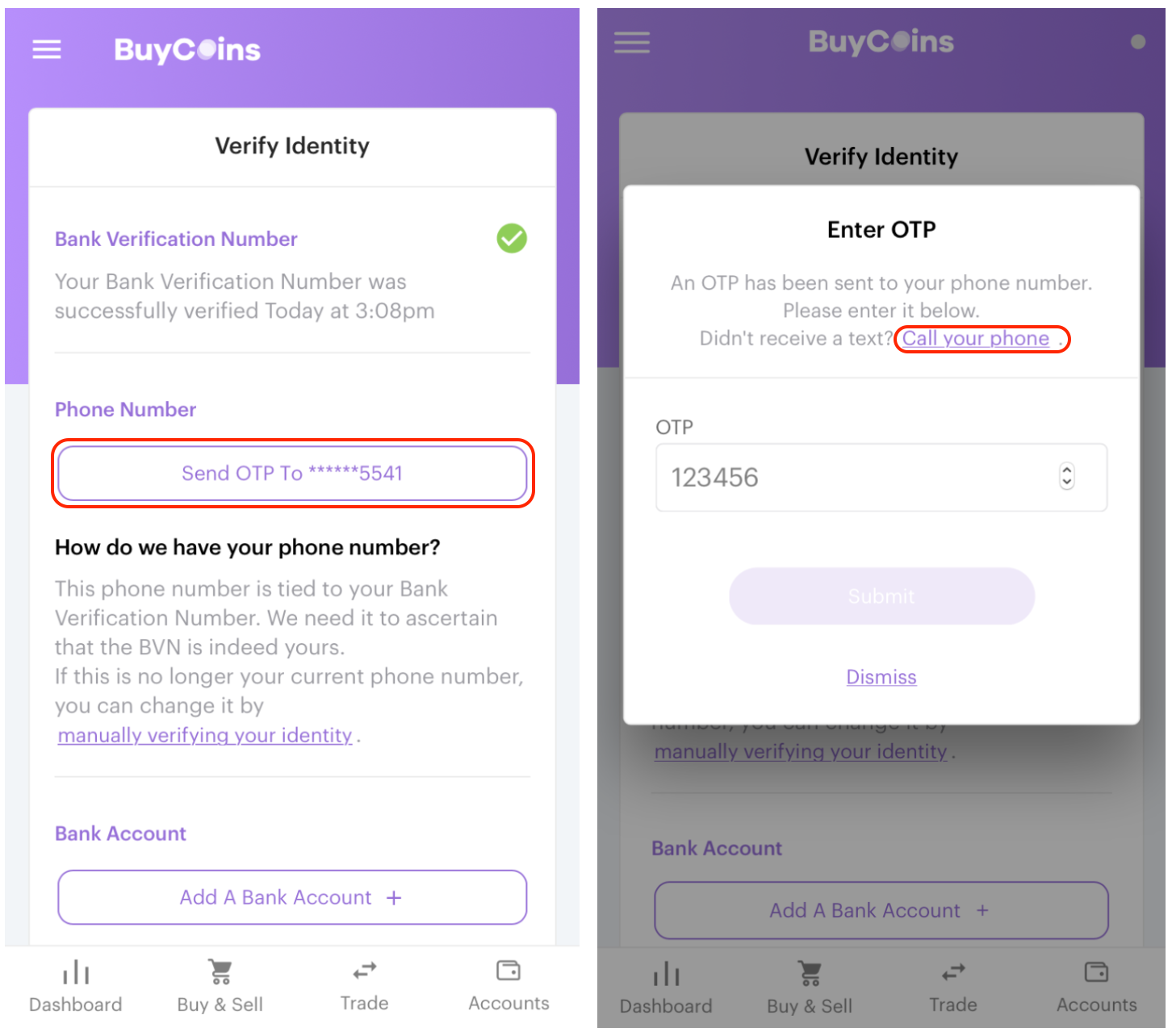 NOTE - If the phone number that's linked to your BVN is no longer in use, you will have to verify your account manually. You can do this by clicking on the 'manually verifying your identity' link.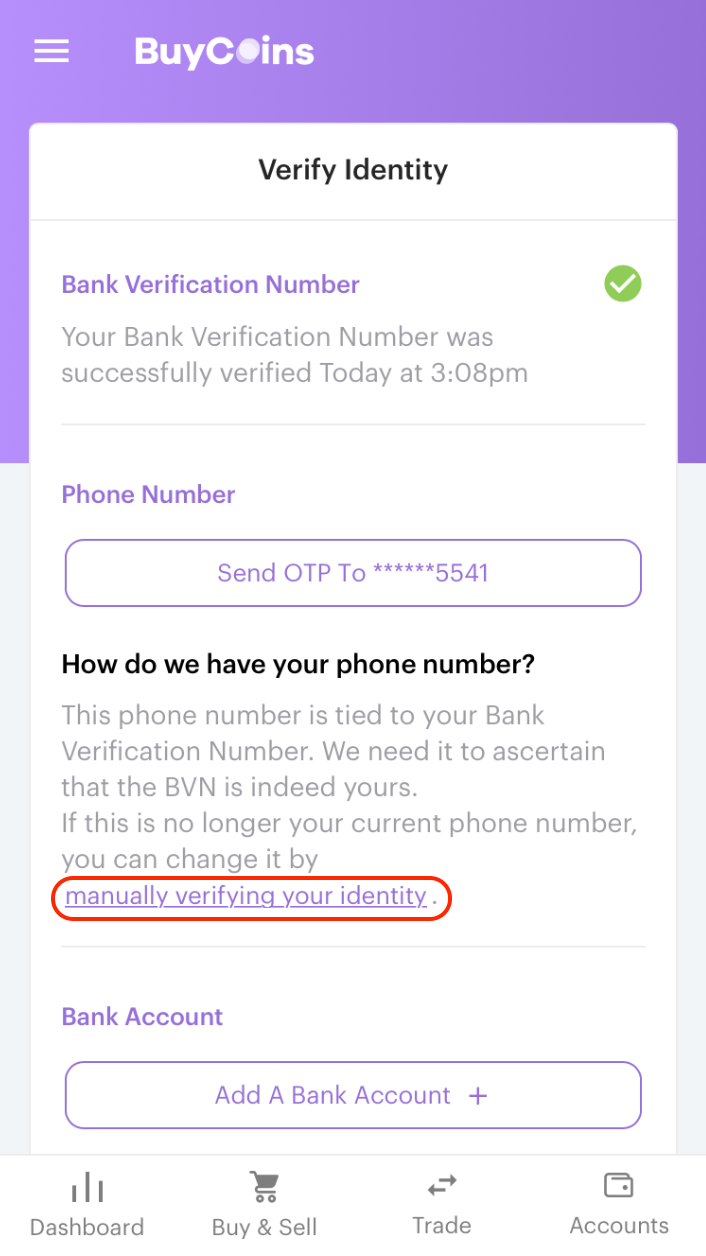 After that, click on 'Add A Bank Account'. Type in your bank account number, select your bank from the drop-down menu, and click 'Save Account'.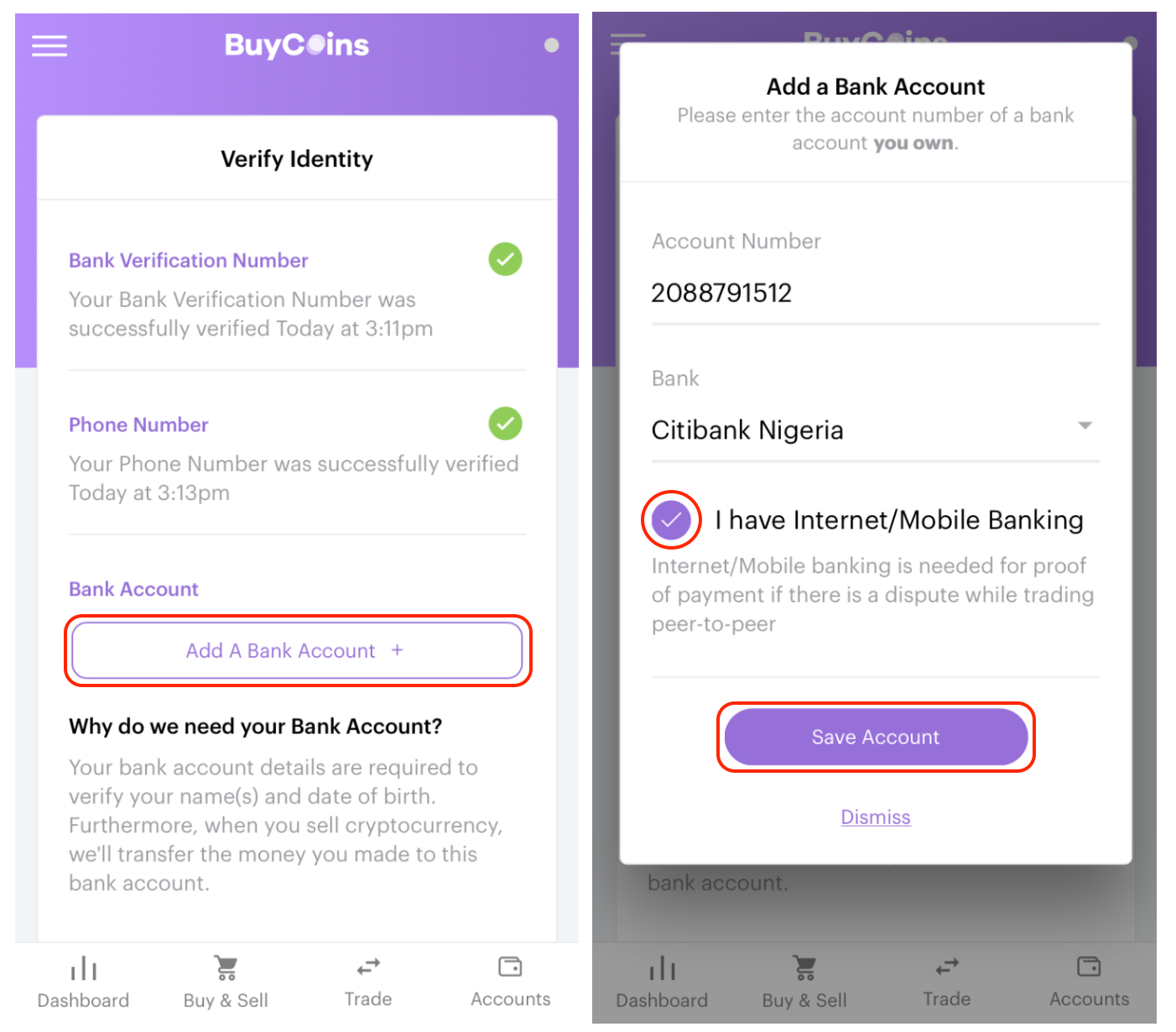 That's all! You have successfully added your bank account to your profile and your identity successfully verified.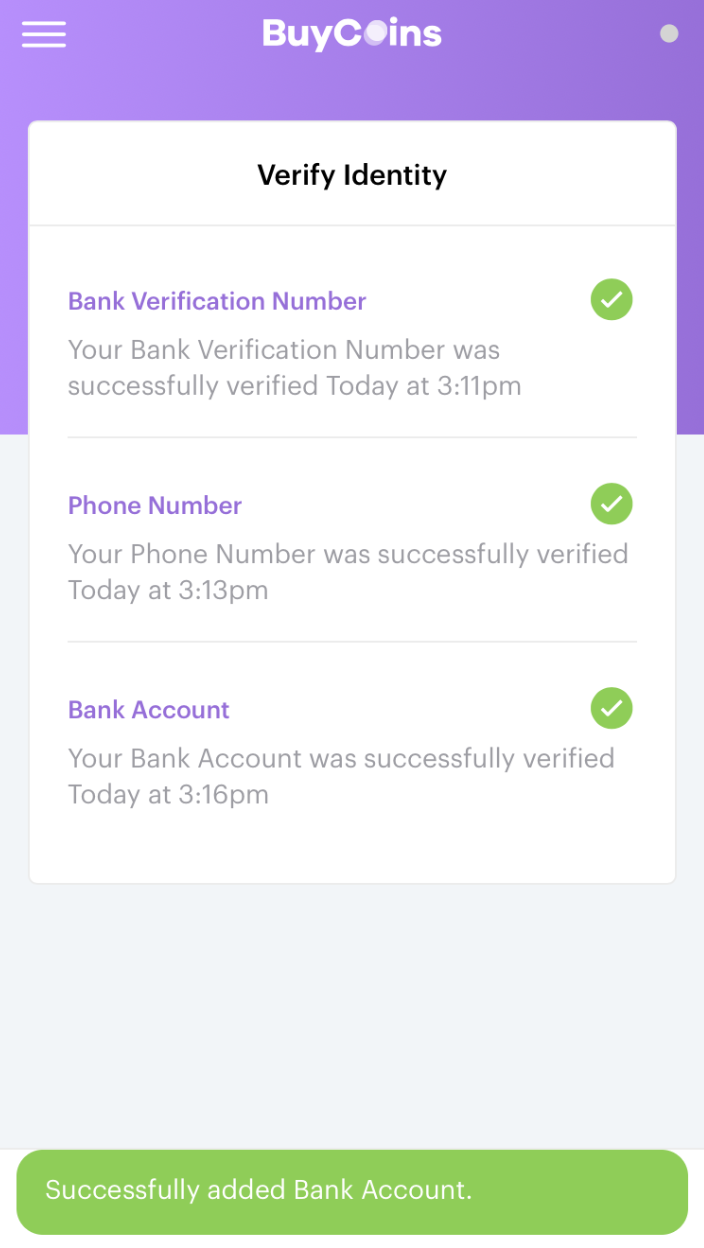 Now that your identity has been verified, you're ready to start trading on BuyCoins!
---
---