Here's a step by step guide on how to swap stocks or coins:
Step 1: Click 'Trade' on your home page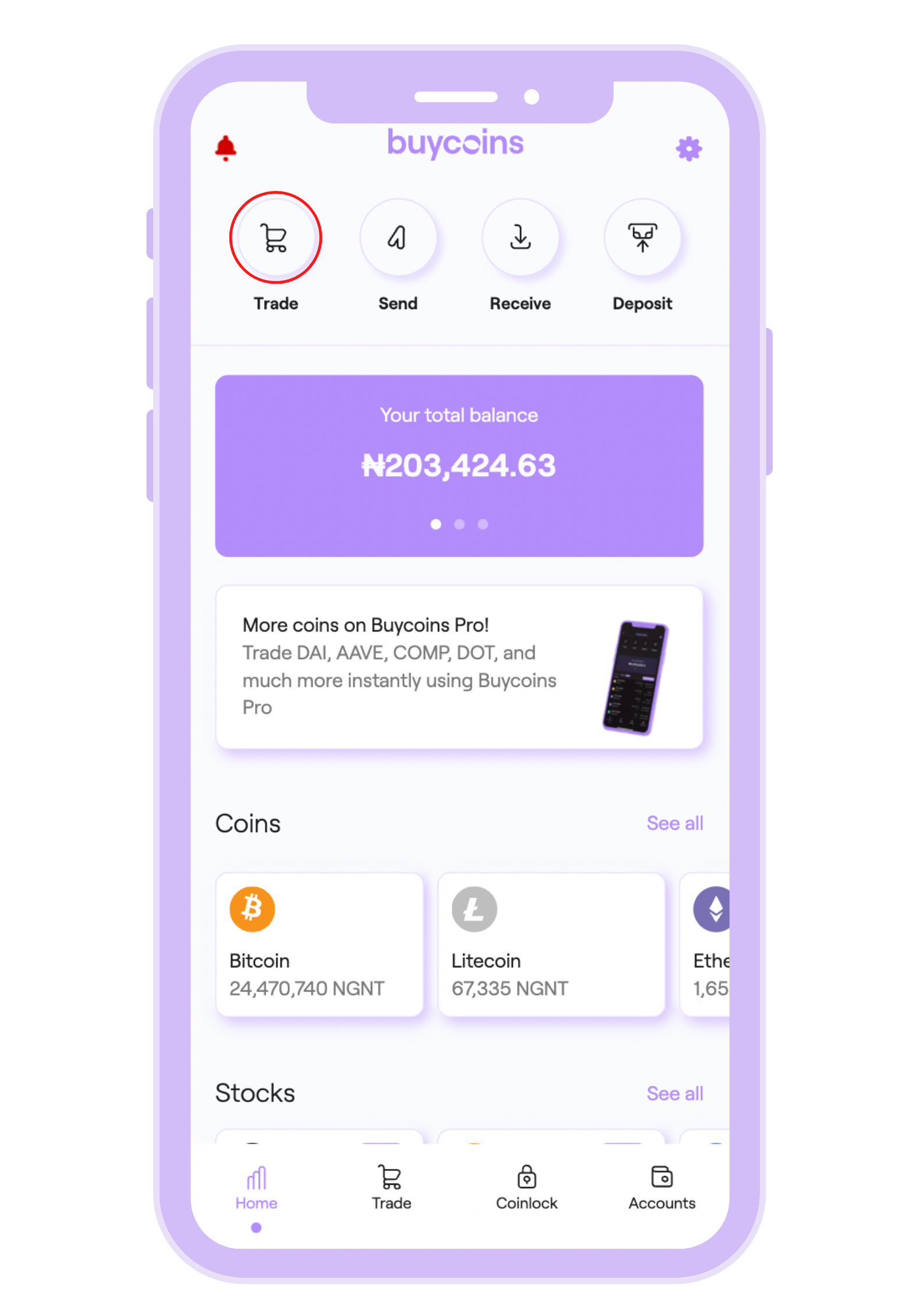 Step 2: Select the stock or coin you want to make the swap on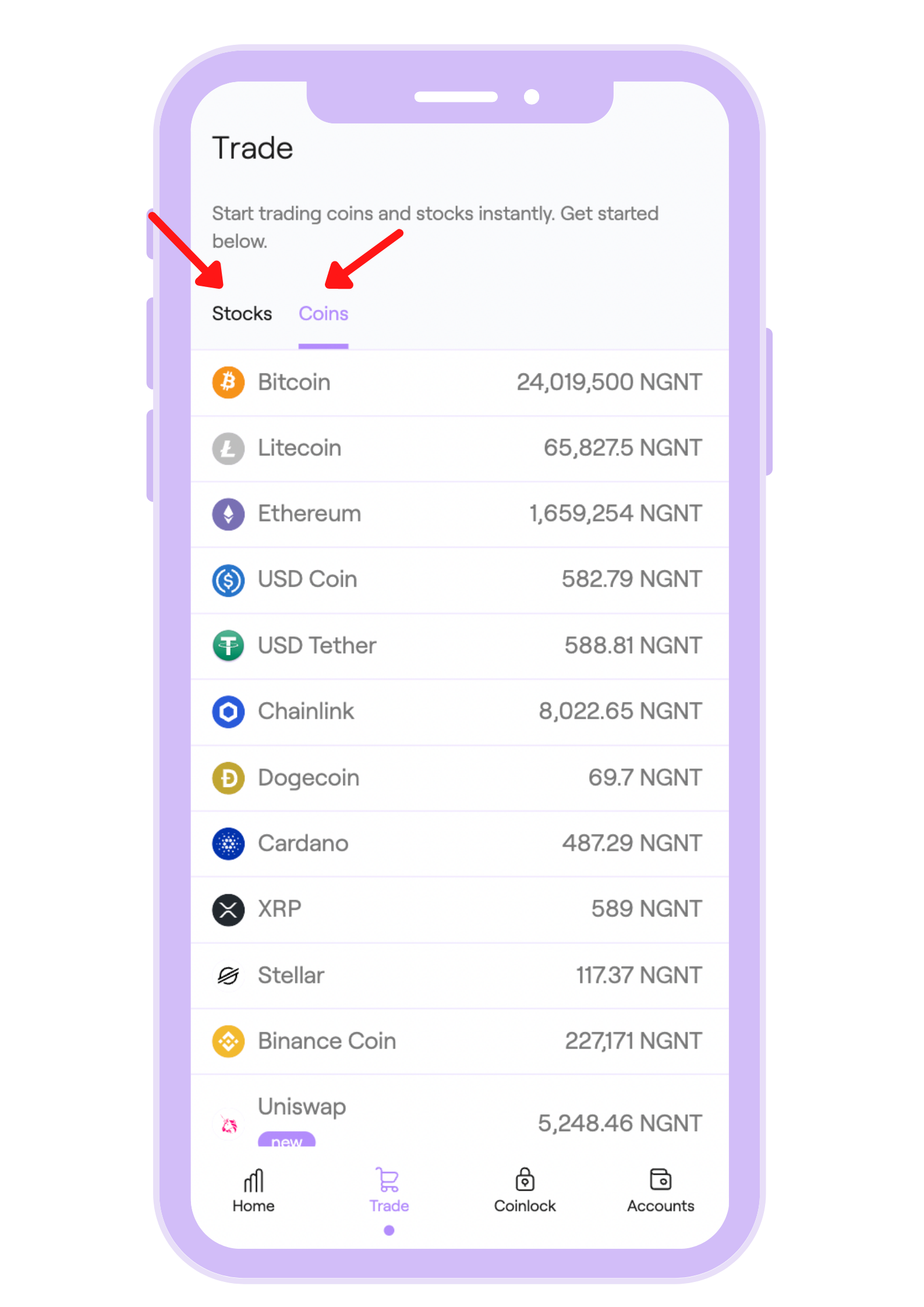 Step 3: Click 'Swap' and enter the amount you want to swap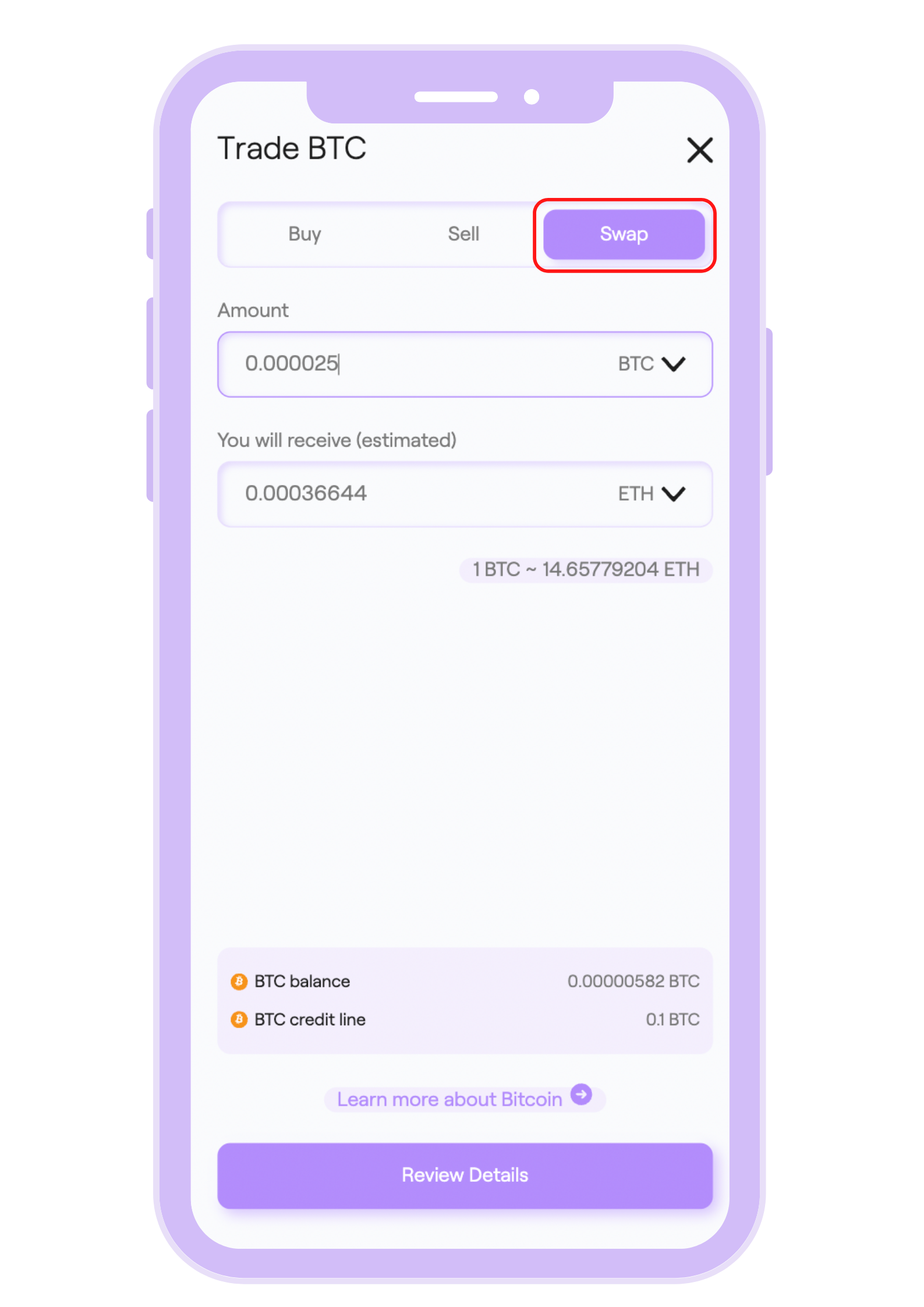 Step 4: Select the currency you want to receive by clicking the downward-facing arrow at the bottom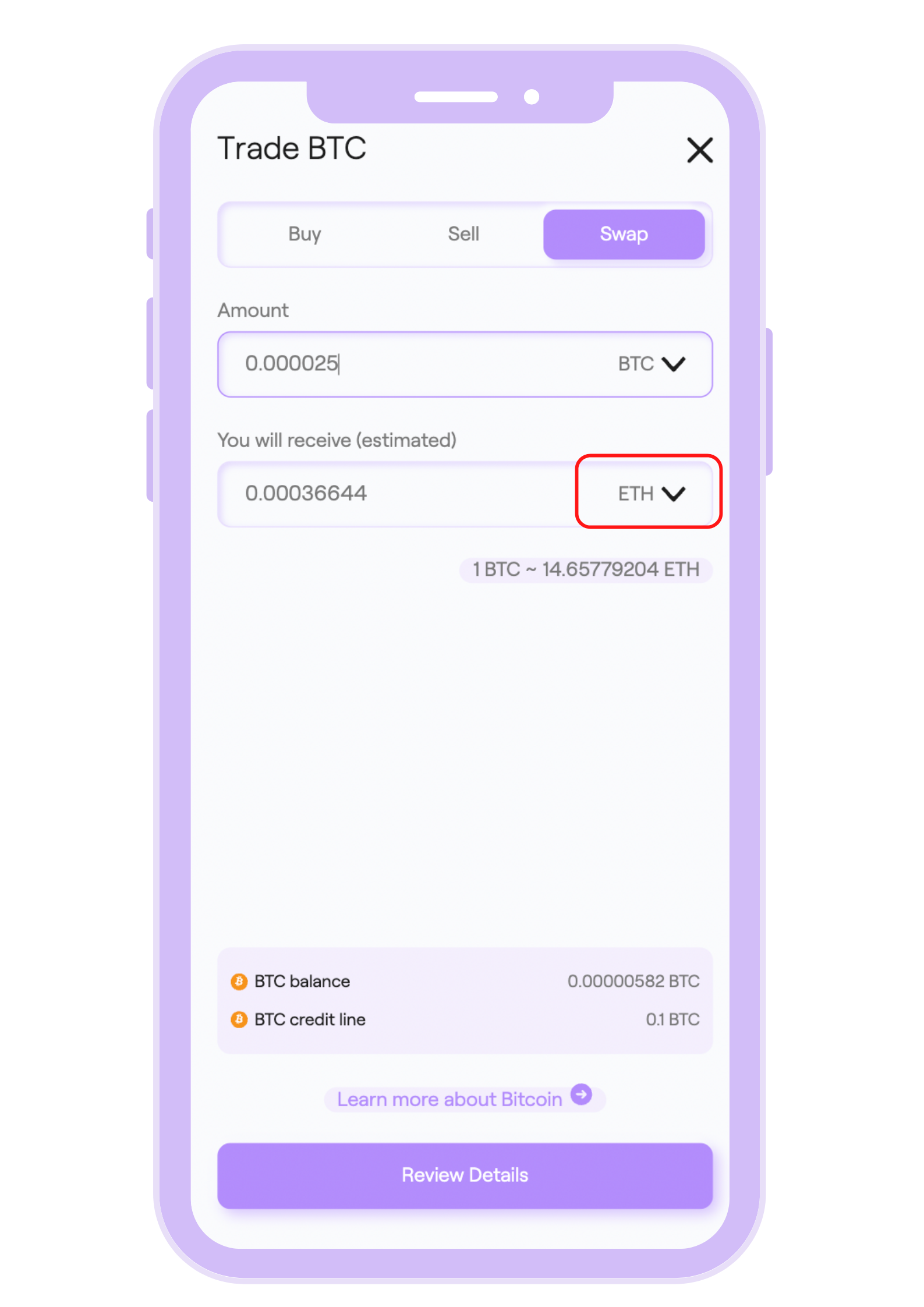 You can also choose to enter the amount of the currency you want to receive instead
Step 5: Click on review details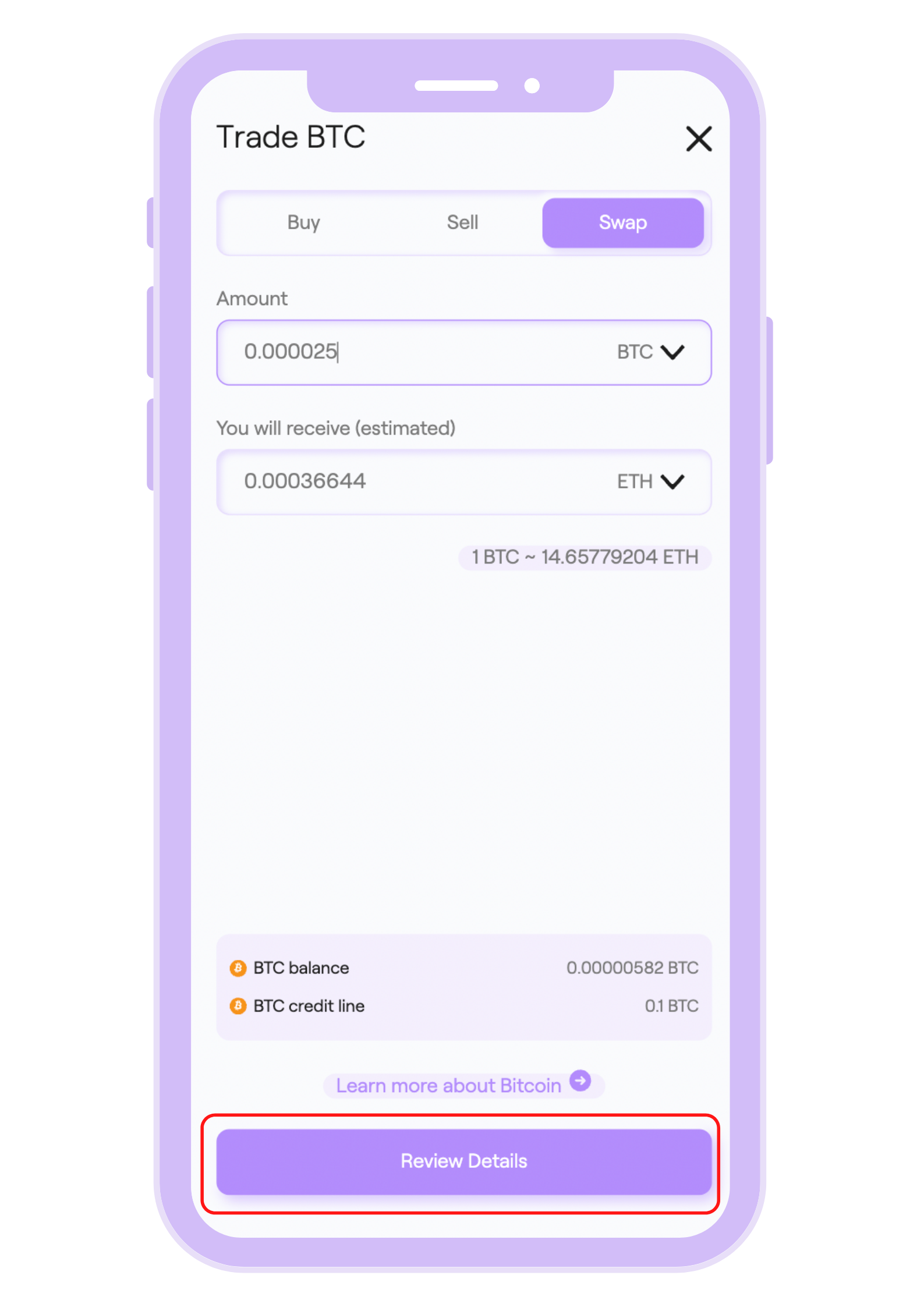 Step 6: Confirm your transaction details and click "Swap"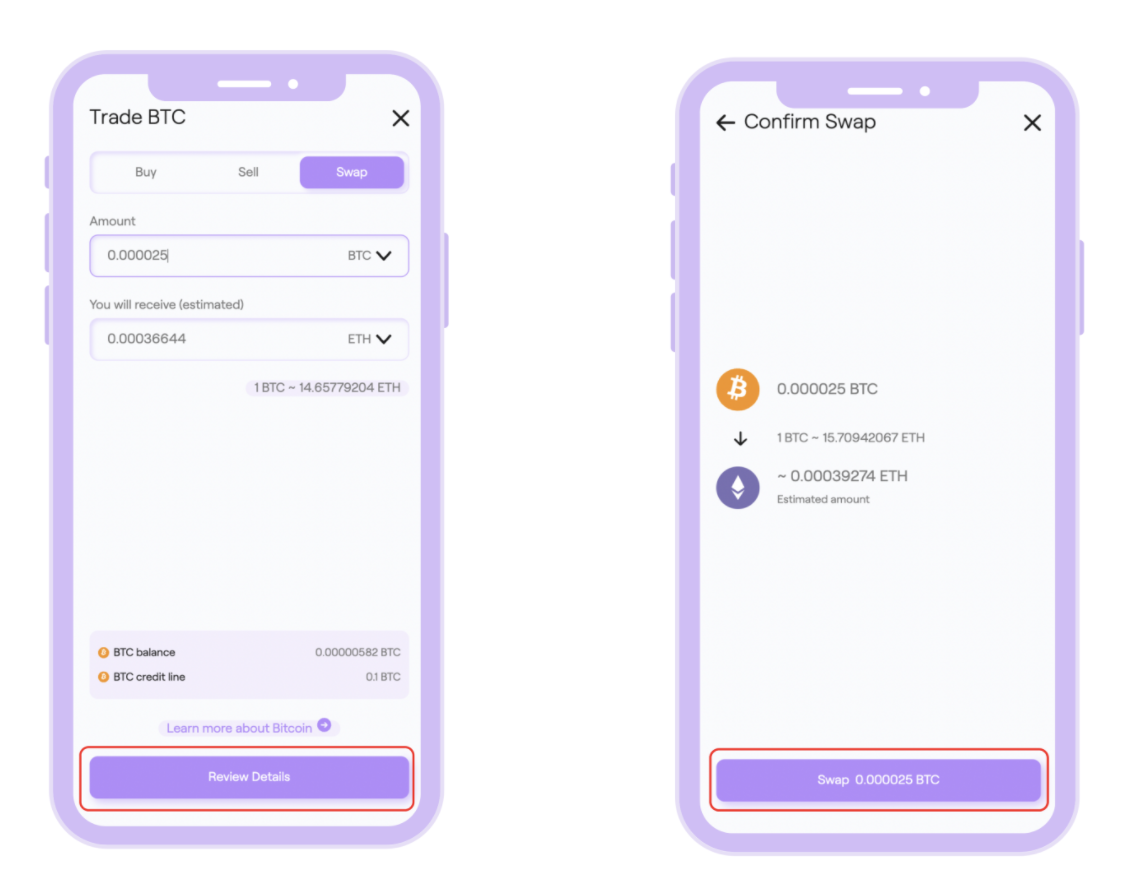 Ensure the amount you're swapping and the currency you're receiving are correct
That's it. Your order has been placed and you can click 'View Order' to see it.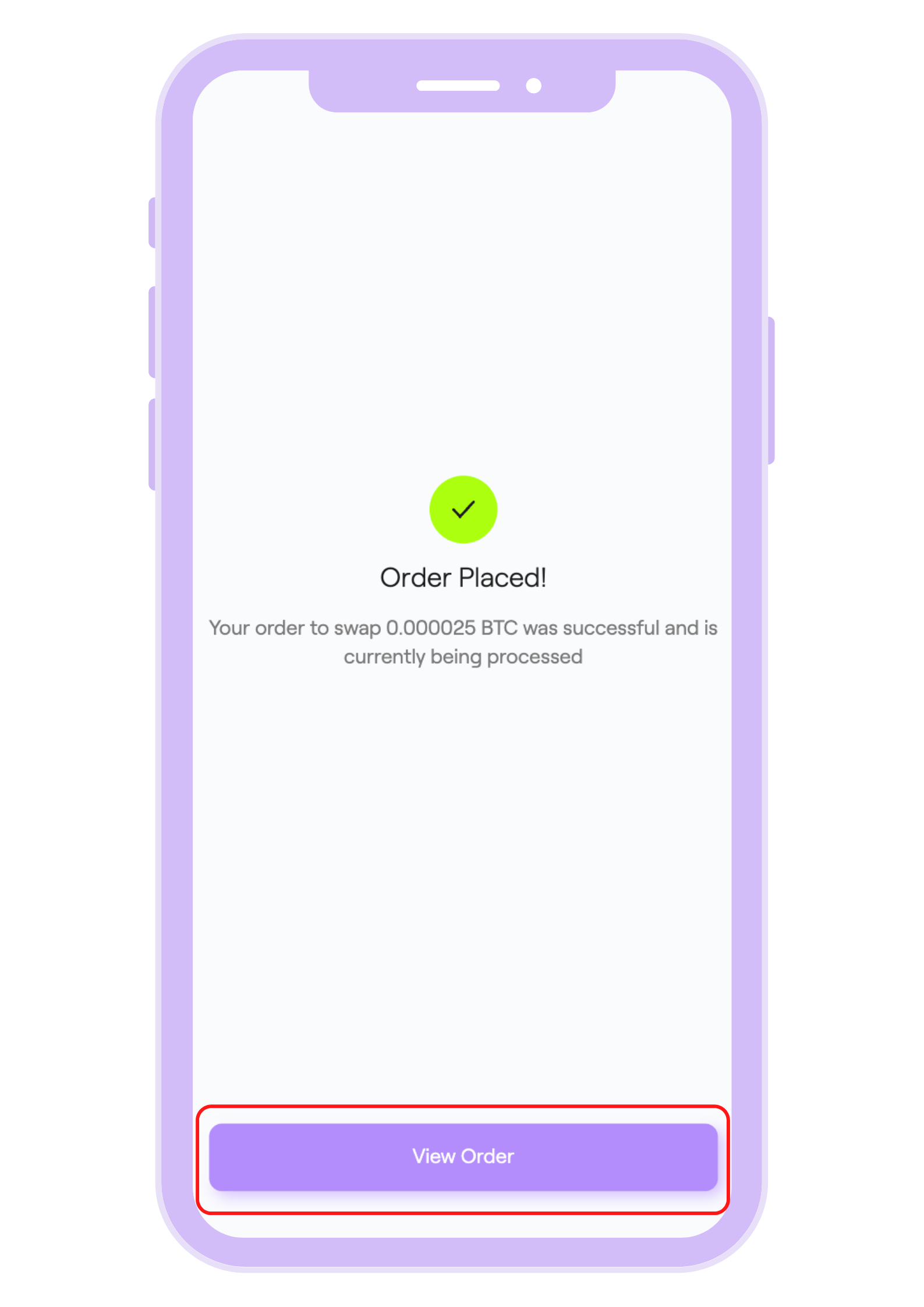 Was this article helpful?