How to Sell on BuyCoins
BuyCoins enables users buy and sell cryptocurrency — Bitcoin, Litecoin, Ethereum and NGNT — With BuyCoins, you can sell cryptocurrency directly to us in under a minute, hassle-free.
Step 1: Sign in
If you already have a BuyCoins account, you can sign in with your details. If you don't have an account, click the link that says "Create An Account".
We have a tutorial to help with creating an account here.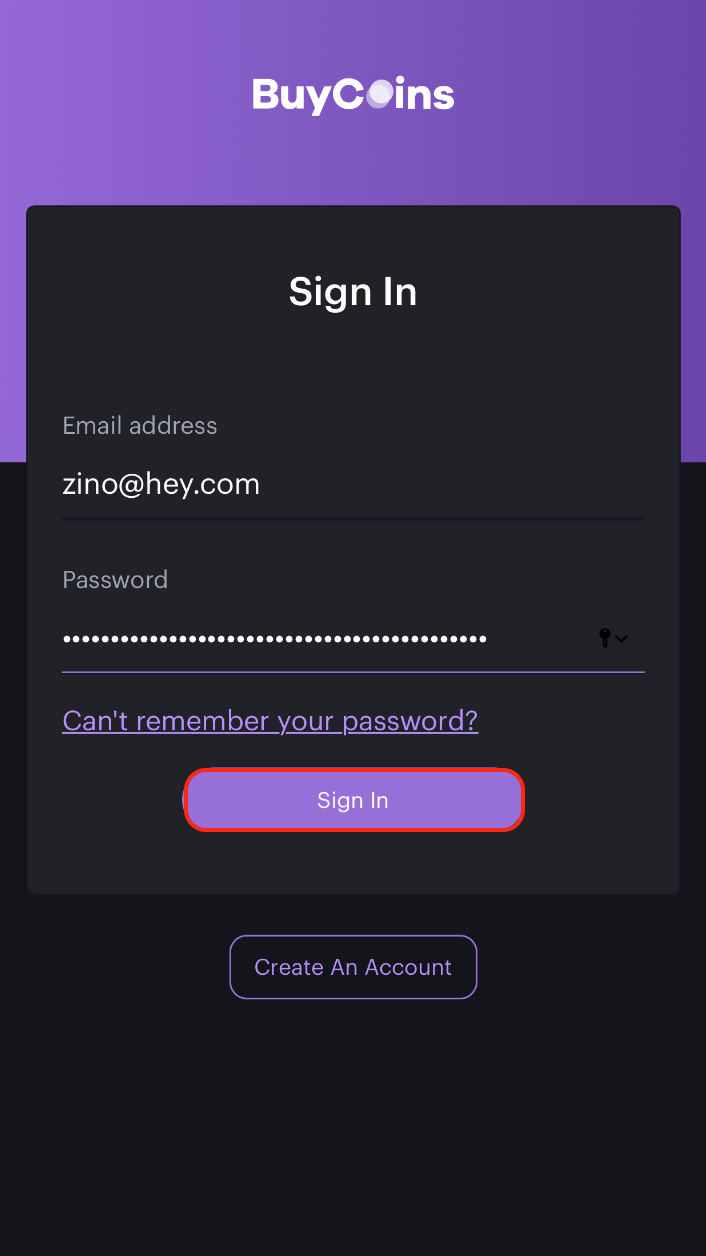 Step 2: Select the Sell Coins option
Once you're signed in, click on the "Sell Coins" icon on the dashboard, or click on the menu icon then select the option that says "Buy & Sell Coins".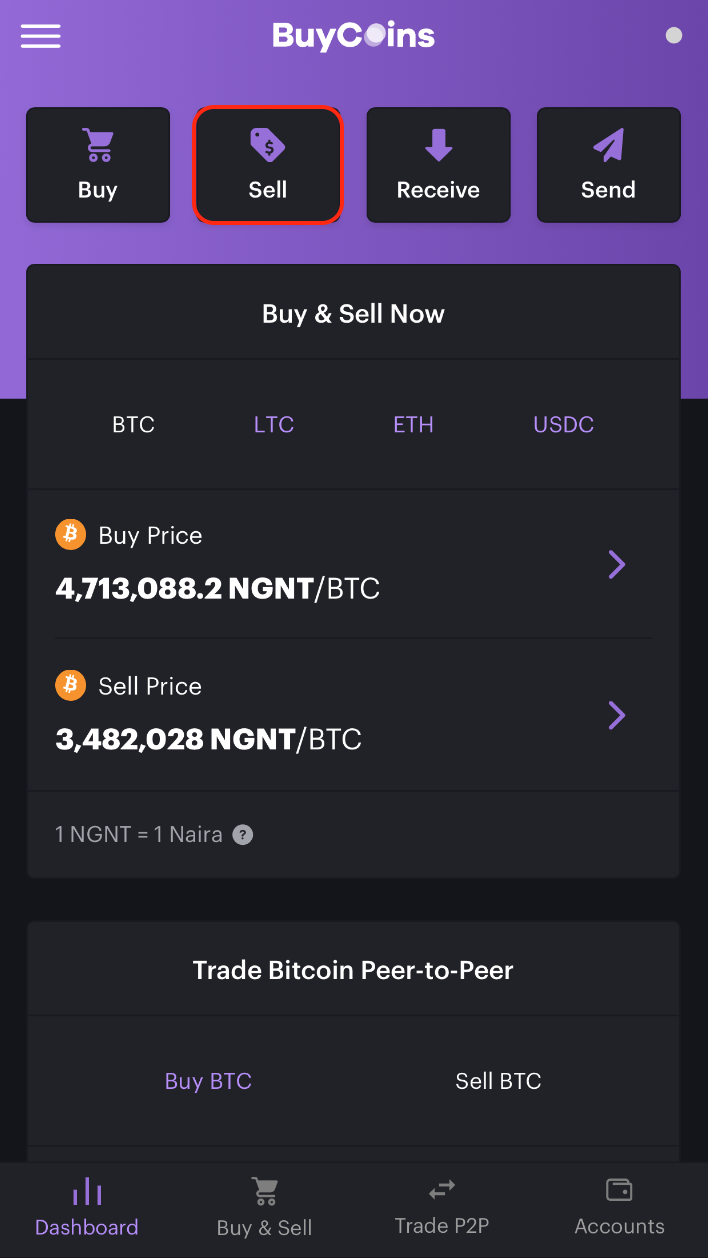 Step 3: Select the cryptocurrency and the amount you wish to sell
Click on the "Sell" tab, select the cryptocurrency you wish to sell, enter the amount, and click review details.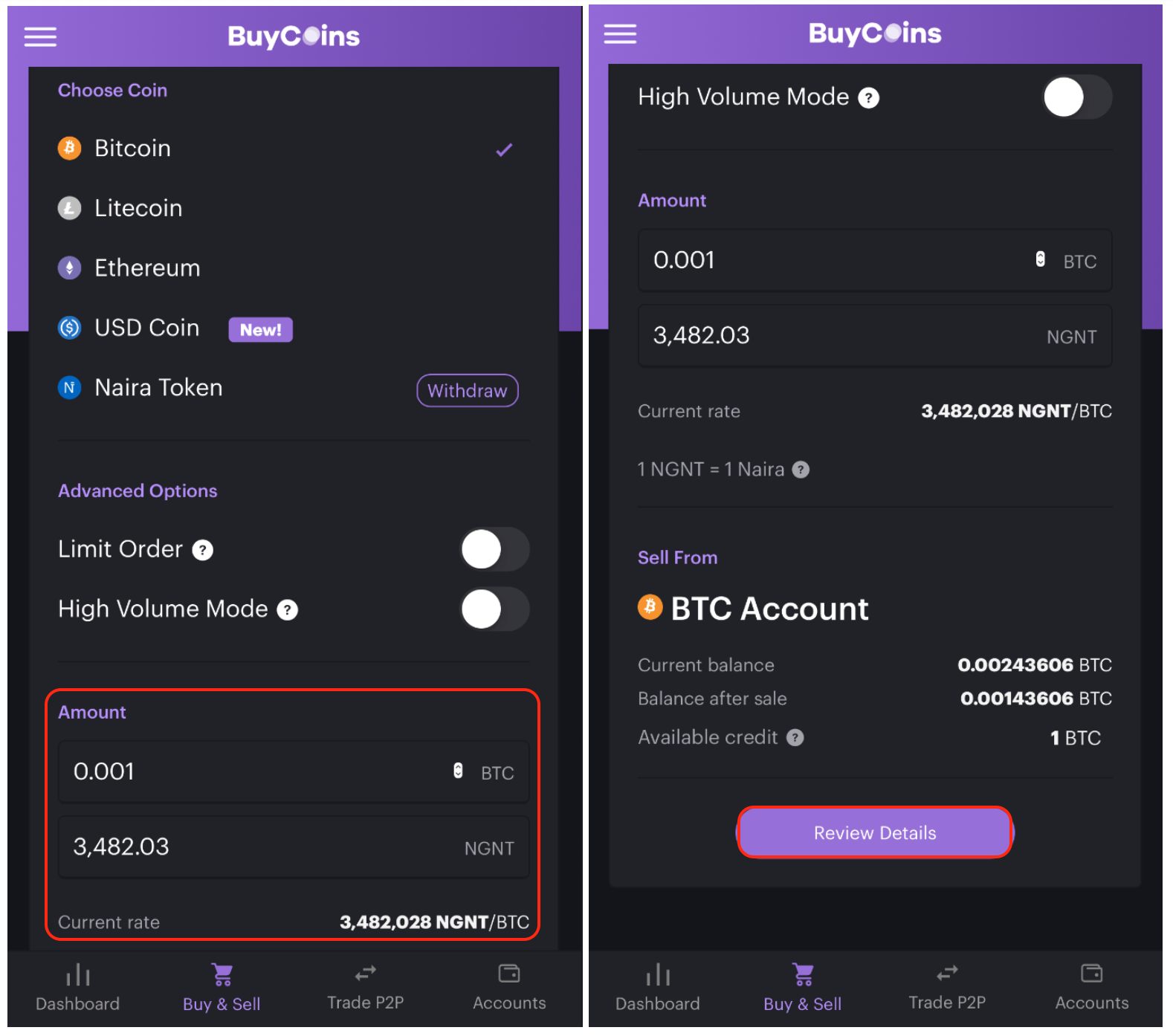 Step 4: Confirm sale
Confirm the details and click "Sell"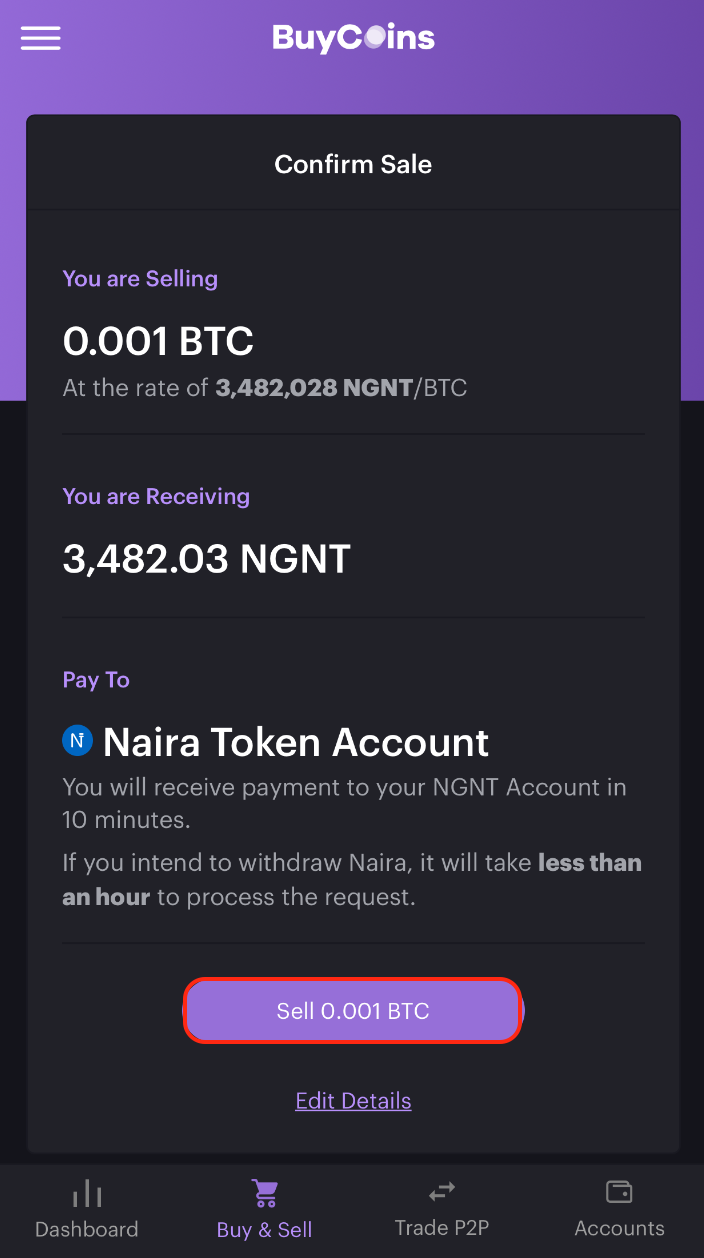 Step 5: You're done!
Your order will be processed and your NGNT Account will be credited as soon as it is completed. Your order will reflect in the completed tab of 'My Orders'. In the event where an order fails, a full refund will be sent to your wallet.
---
---