How to Escrow NGNT for a Buy Trade Ad
Escrowing your NGNT ensures that your trade is fulfilled immediately a seller engages with it. This lets your trade ads rank higher than other trade ads that don't have NGNT in escrow. Buy trade ads with escrowed NGNT have an "Instant fulfillment" tag that sellers can see when viewing the trade ads.
Step 1: Go to the Post a Trade Ad page
Click the hamburger menu and select 'Post a Trade Ad'.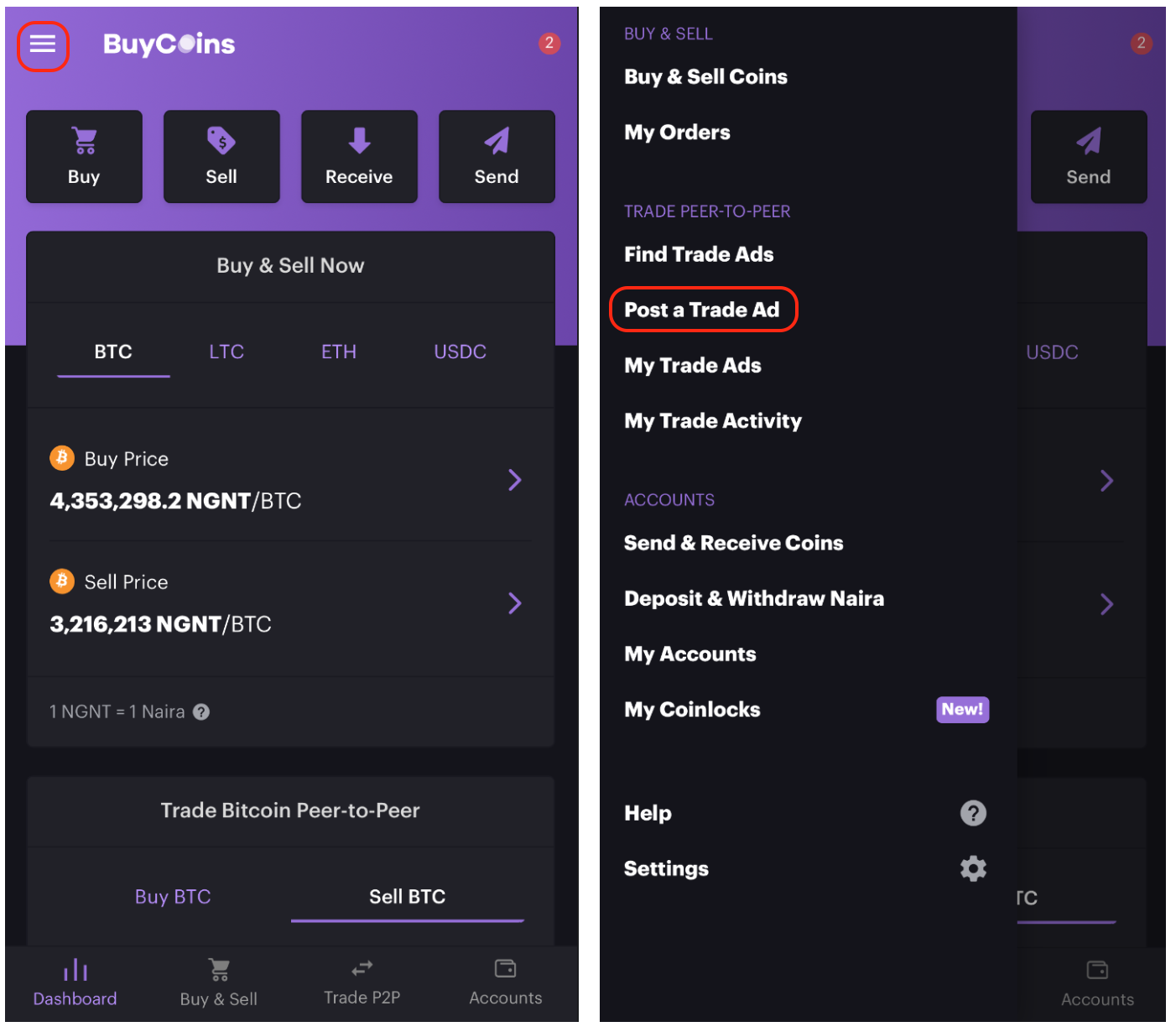 Step 2: Create a buy trade ad and set your ad preferences
To post a buy trade, select the 'Buy' option on the 'Post a Trade Ad' page and set your price per coin.  Click on the 'Static Price' drop down if you would like to select a dynamic price*.
Set your trade ad preferences by selecting the price per unit of coin you are willing to buy, and the minimum and maximum amounts you're willing to buy. You can set your preferred price according to your needs and how quickly you want to buy.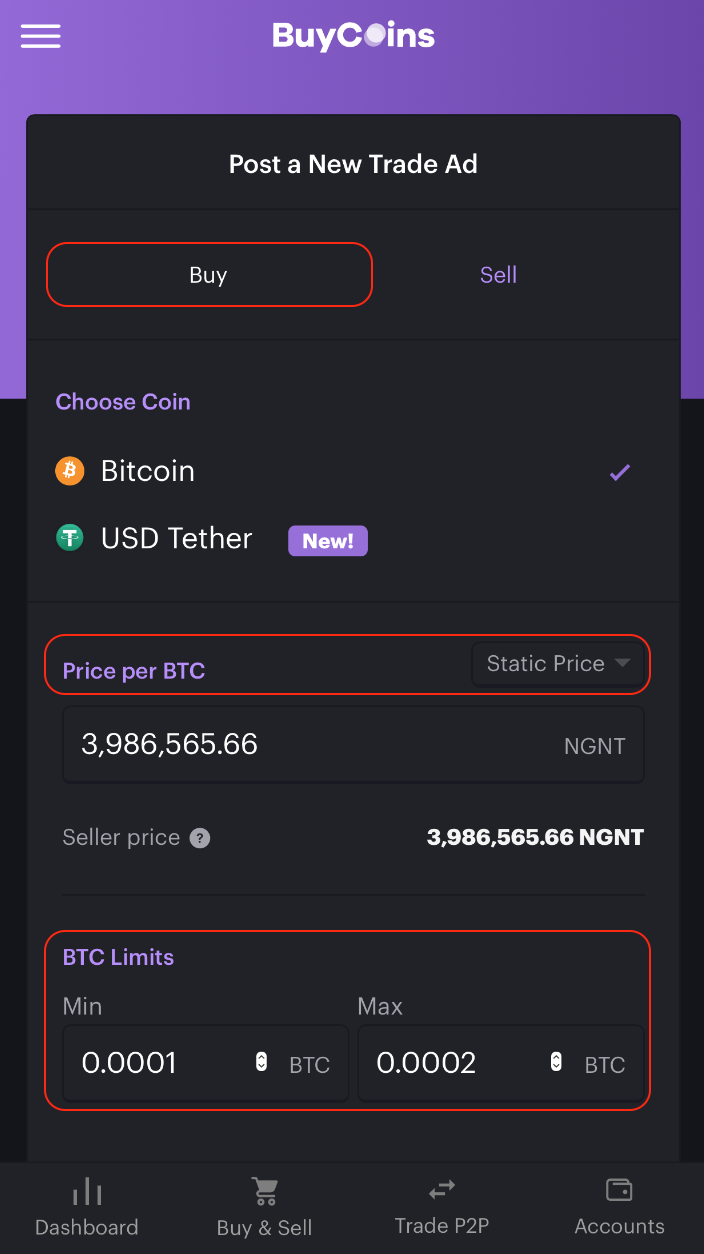 *Dynamic Pricing is a feature that enables users create trade ads at rates that change depending on a drop or spike in the general price of cryptocurrency.
Step 3: Escrow NGNT
By default, we escrow your NGNT when you're posting a buy trade ad.
If you do not have enough NGNT in your account to fulfil the trade, you will not be able to complete the transaction and will have to turn off the "Escrow NGNT" toggle to proceed.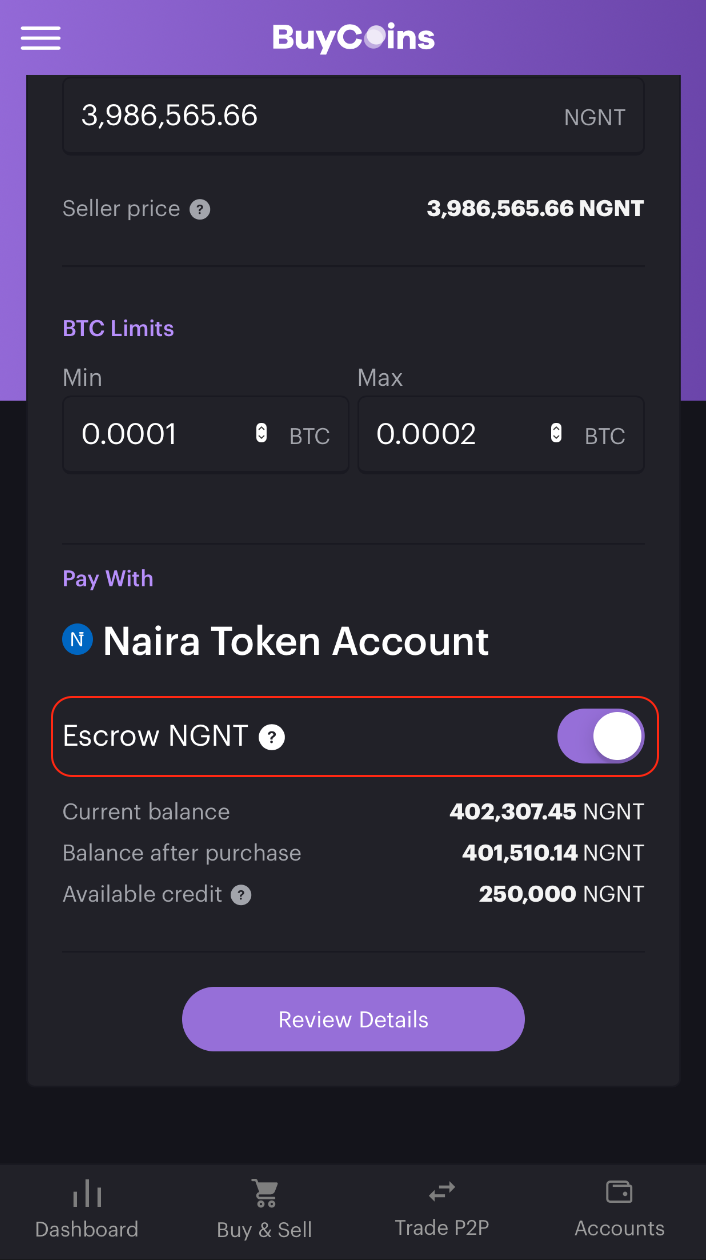 Step 4: Confirm Trade ad
After confirming your amount and the Minimum and Maximum trade limits, click on 'Review Details'. After clicking on 'Review Details', you will be taken to a 'Confirm Trade Ad' page where you go through the details of your buy trade ad and confirm that the details are correct. Click 'Post Buy Trade Ad' after you're satisfied with the information displayed.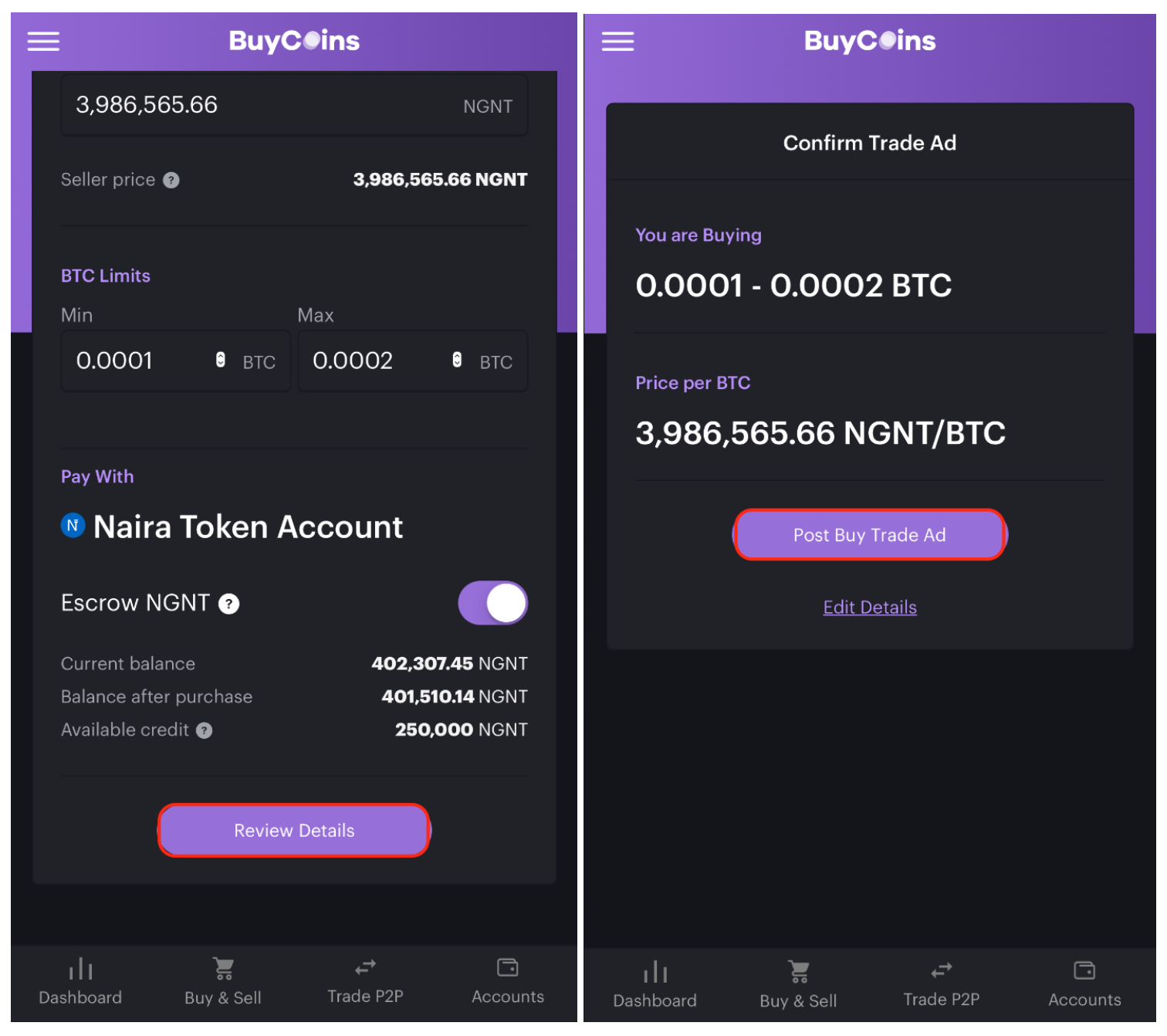 When someone attempts to sell to you, NGNT will be automatically debited from your account.
After successfully posting a buy trade, the trade becomes active. However, there are two states your trade ad can be in:
Active: This means that your trade ad is visible to everyone.
Inactive: This means your trade ad won't be visible to anyone but you.
---
---