How to Post a Sell Trade Ad
Peer-to-peer trading on BuyCoins is a platform where users can to buy or sell Bitcoin amongst each other. Trading Peer-to-peer on BuyCoins is secure and instant. This is because we provide escrow services; meaning that we hold the Bitcoin intended for sale until after the buyer has made payment.
To be able to trade peer-to-peer on BuyCoins, you need to have a fully verified account and be logged in. If you don't have a BuyCoins account, you can create one here.
Step 1: Go to the post a trade ad page
Click the hamburger menu and select 'Post a Trade Ad'.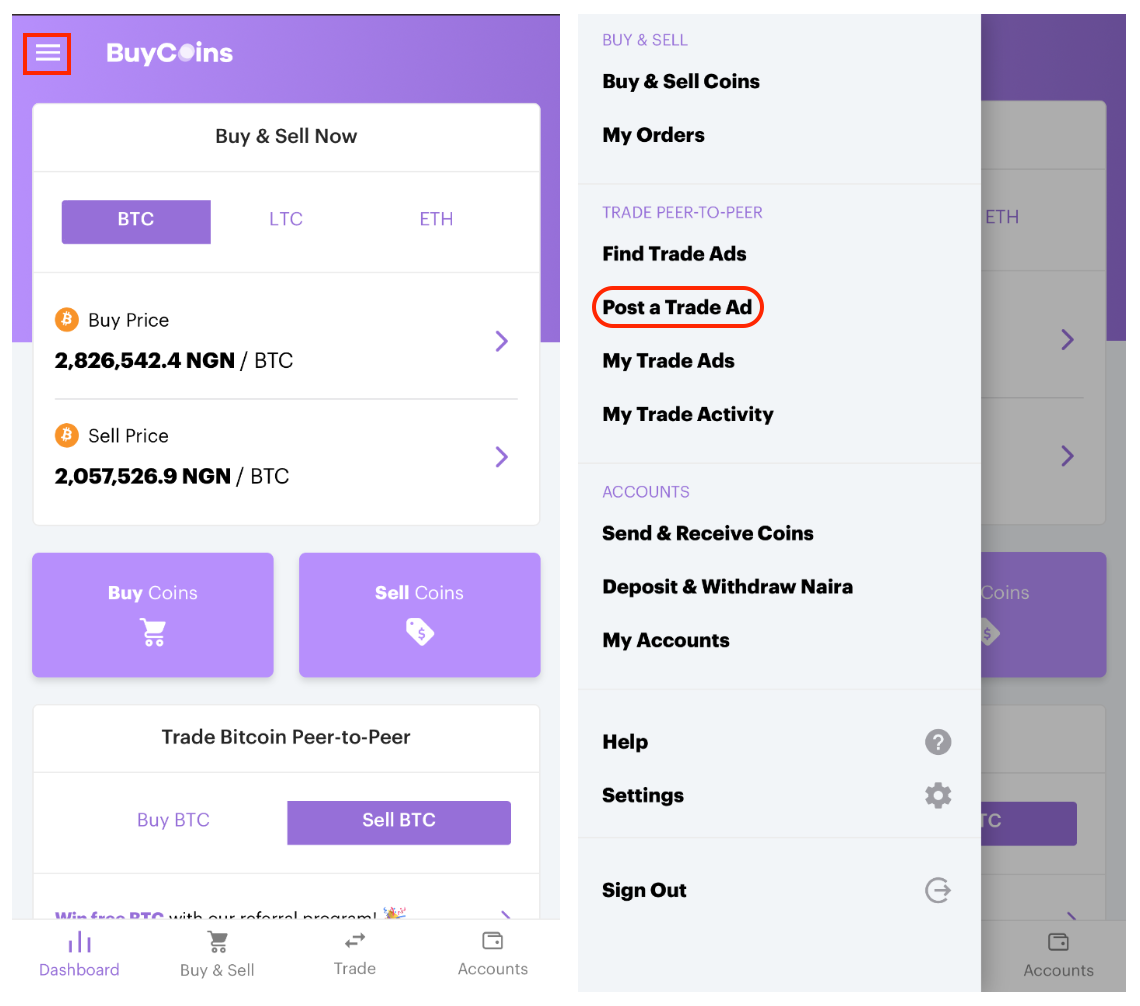 Step 2: Create a sell trade ad
To post a sell trade, select the 'Sell BTC' option from the 'Post a Trade Ad' page and set your price per BTC. If you would like to set a dynamic price, you can find out how to do that here.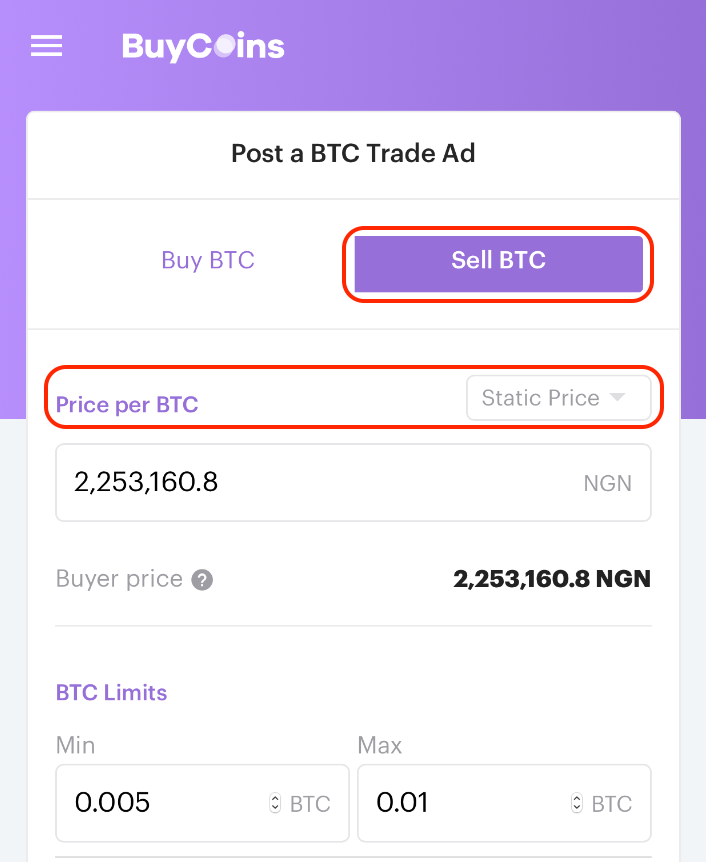 Step 3: Set your sell trade ad preferences
From the 'Post a Trade' ad page, set your trade ad preferences by selecting the naira price per unit of BTC you are willing to sell, and the minimum and maximum amounts you're willing to sell. You can set your preferred price according to your needs and how quickly you want to sell.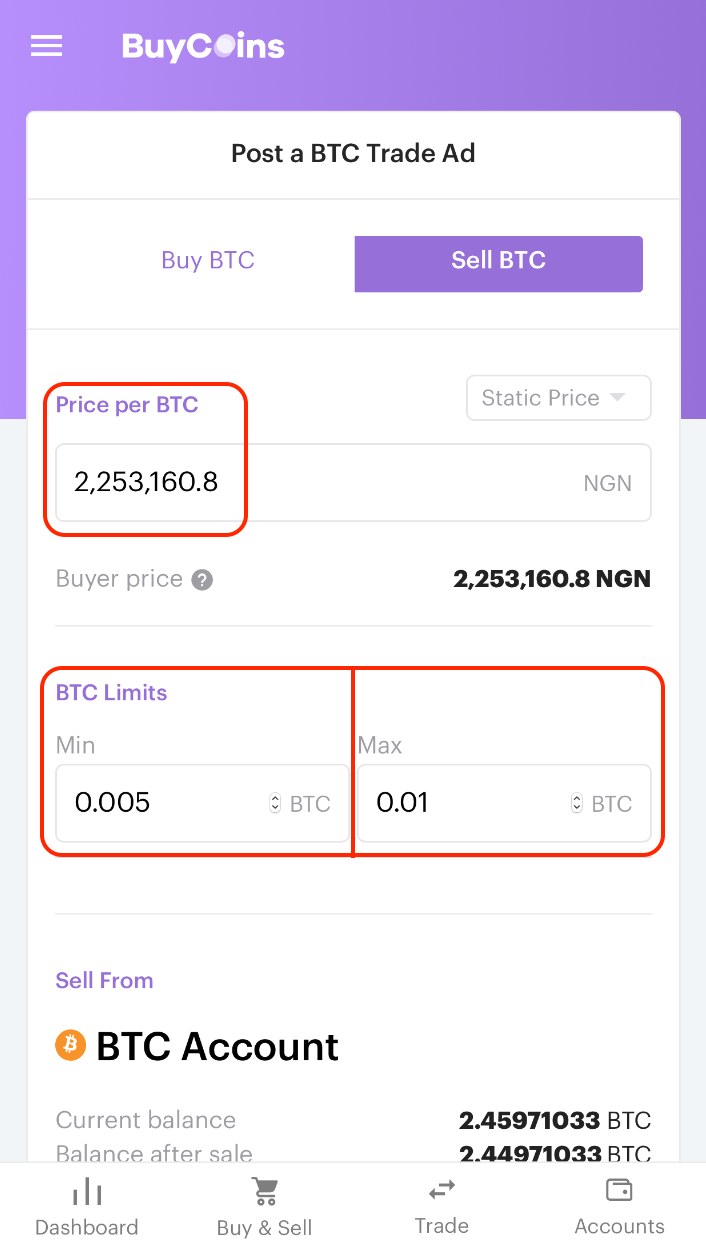 Step 4: Confirm Trade Ad
After confirming your amount and the Minimum and Maximum trade limits, click on 'Review Details'. After clicking on 'Review Details', you will be taken to a 'Confirm Trade Ad' page where you go through the details of your sell trade ad and confirm that the details are correct.
Click on 'Post Sell Trade Ad' after you're satisfied with the information displayed.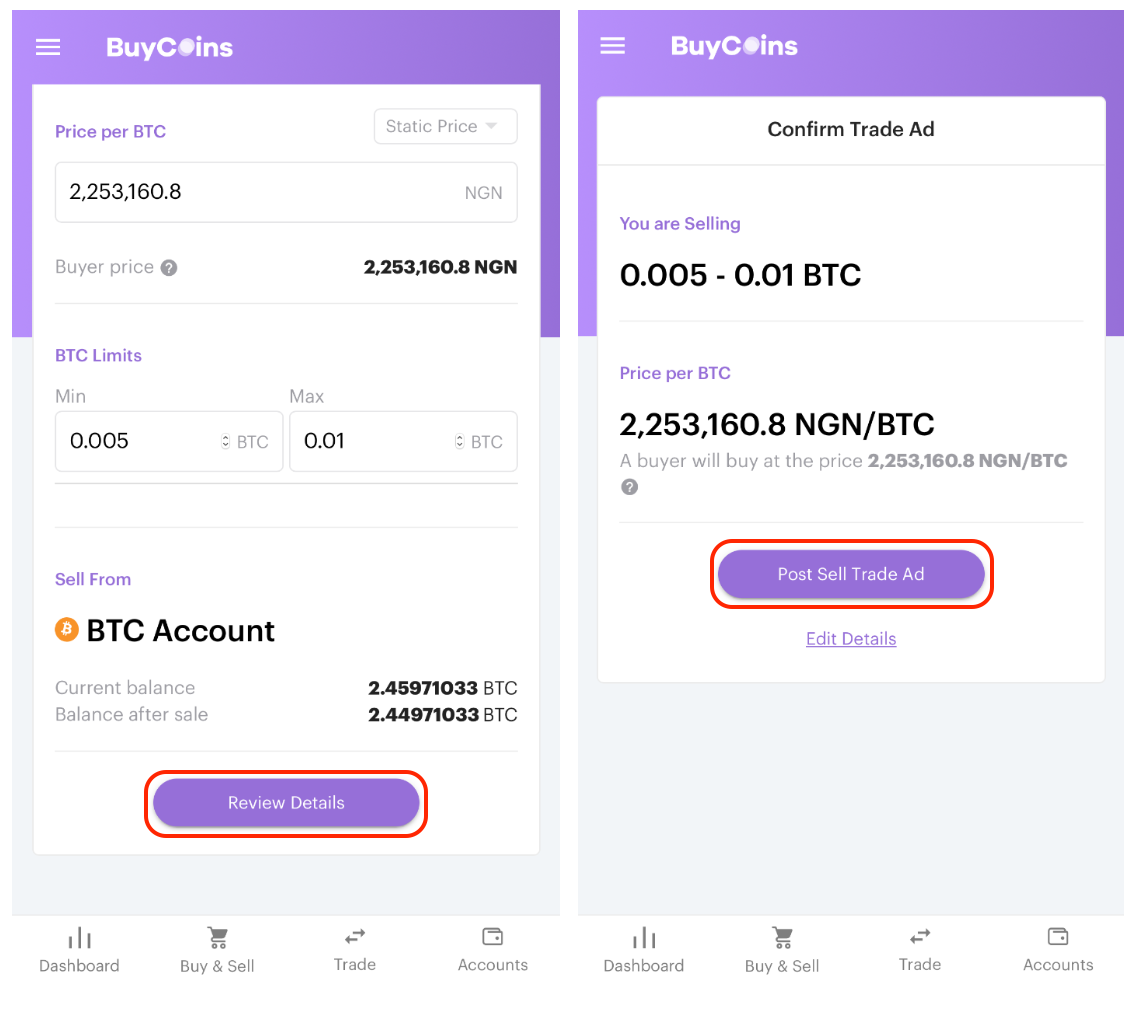 After clicking on 'Post Sell Trade Ad', there will be a pop up informing you that if you proceed, the maximum amount of bitcoin you wish to sell would be escrowed. Click on 'Post Trade Ad'.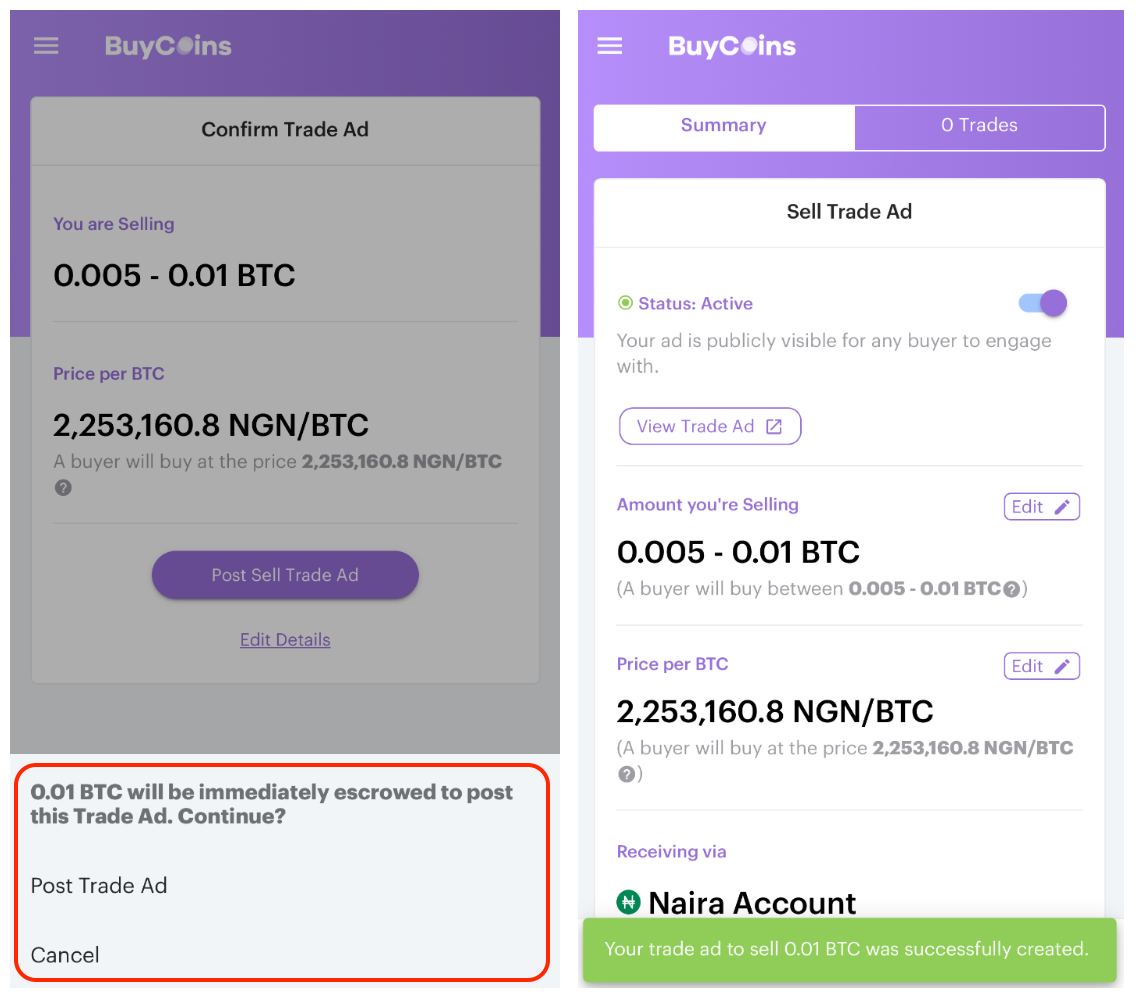 Your sell trade ad has successfully been created and you'll see a summary page of your sell trade ad. As soon as payment is made for your trade, the coins would be released to the buyer.
After successfully posting a sell trade ad, the trade becomes active. However, there are two states your trade ad can be in.
Active: This means that your trade ad is visible to everyone.
Inactive: This means your trade ad won't be visible to anyone but you.
---
---