Updated by Akojeh Melina
Your BVN helps us verify your name, date of birth & phone number. Here are 3 easy steps on how to add it to your account:
Step 1: Click on 'Complete level 2 verification' on your home page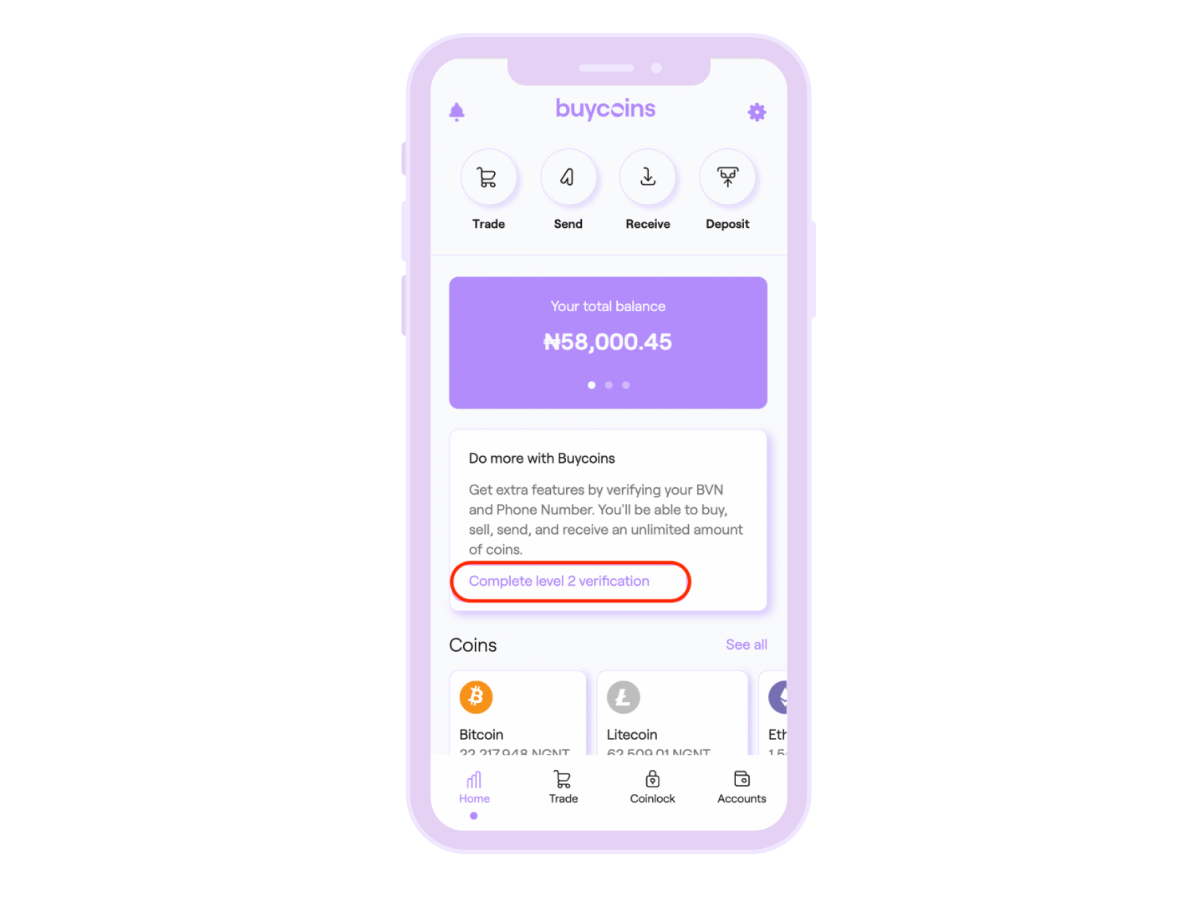 You can also go to your settings page and click 'verify identity'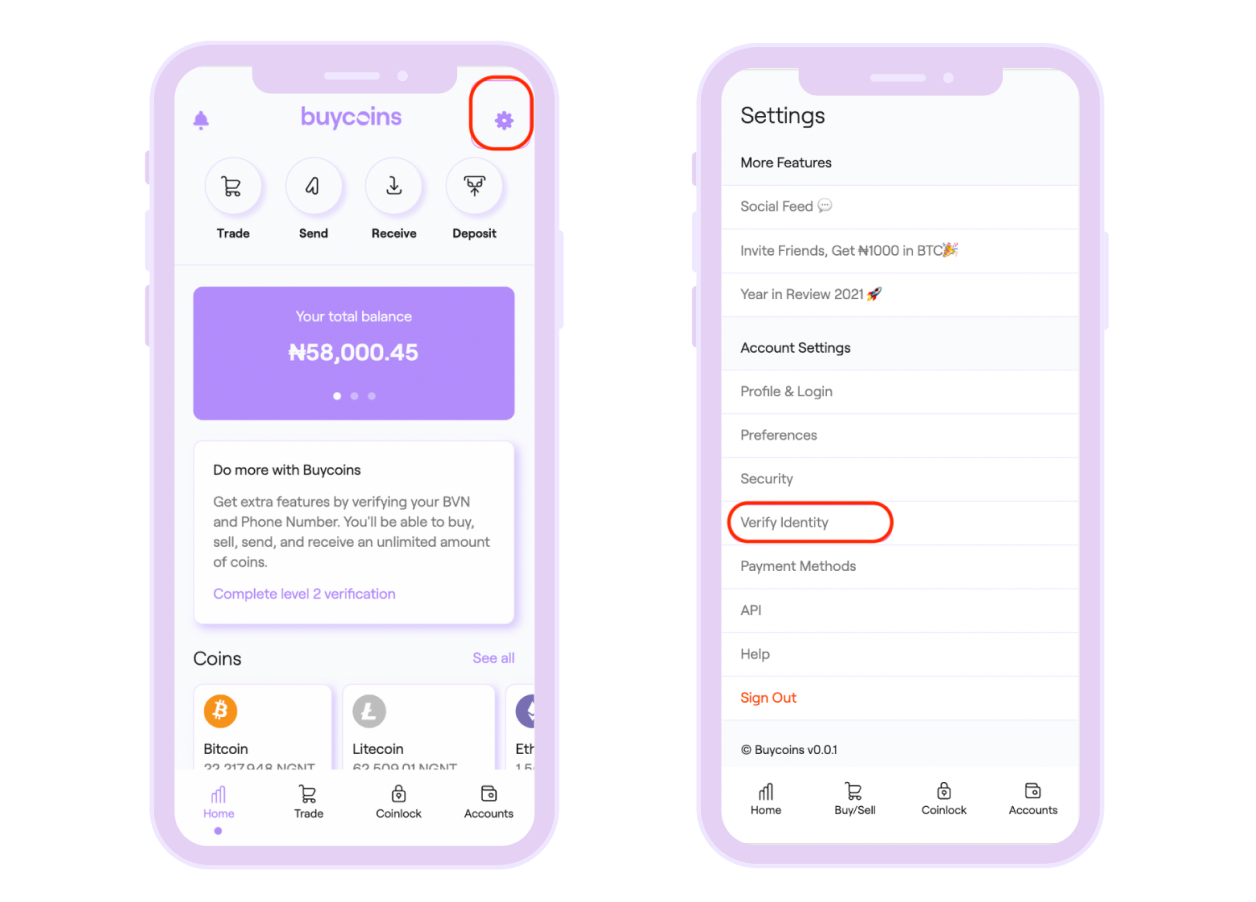 Step 2: Click on 'Add Bank Verification Number'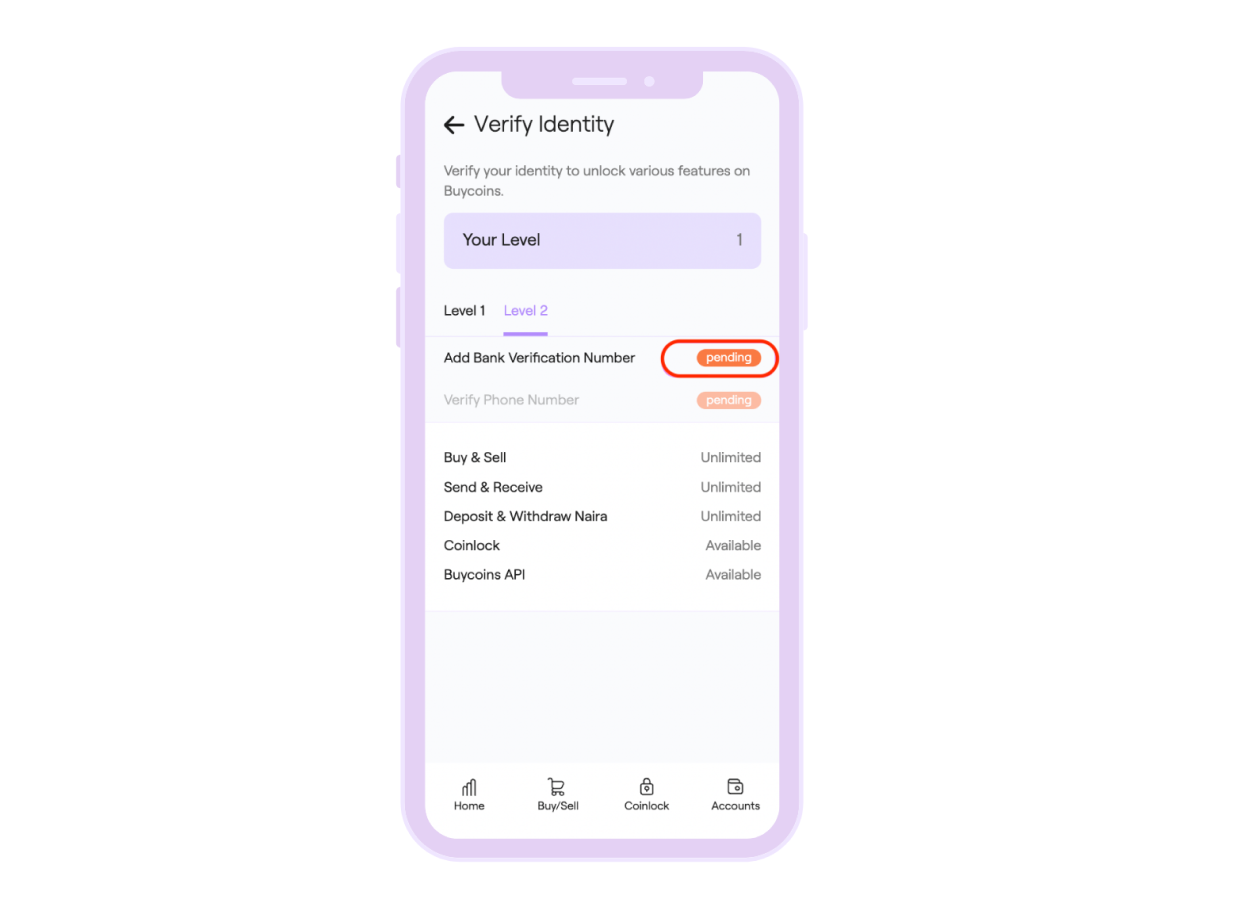 Step 3: Enter your BVN and click the 'Verify BVN' button
If you can't remember your BVN, dial *565*0# from your registered phone number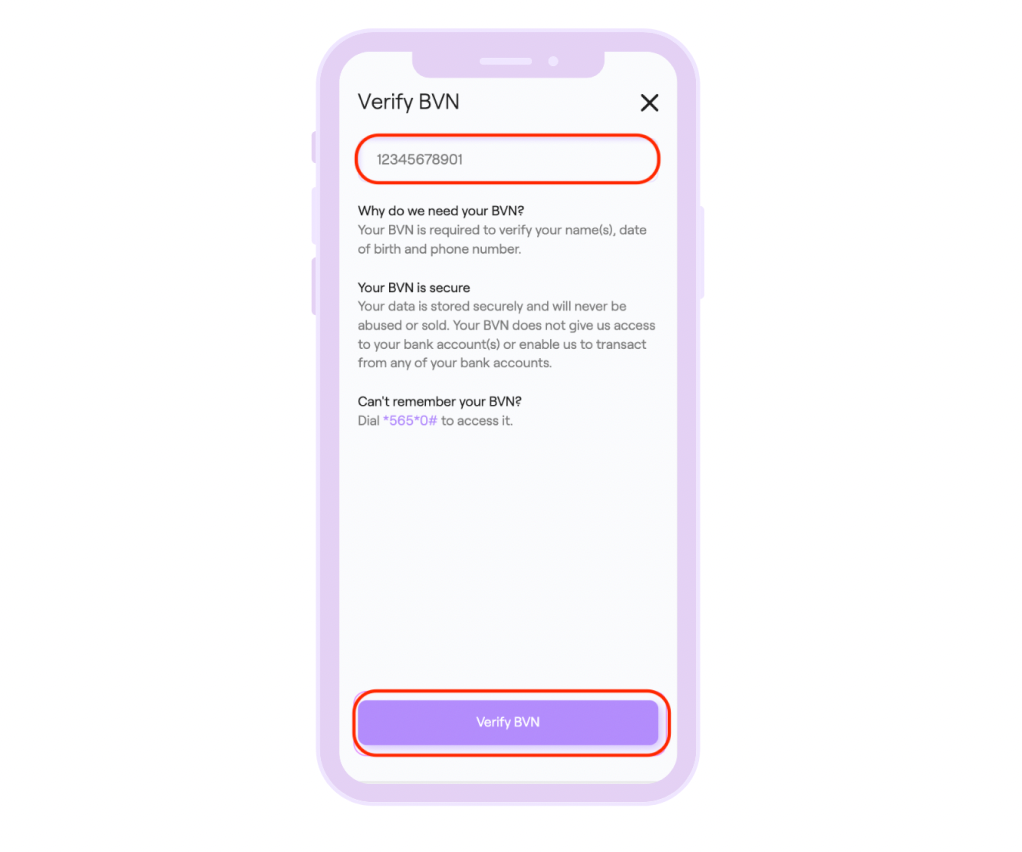 And that's it, your BVN has been verified. Next, you'll need to verify your phone number. Click on the 'Verify Phone Number' button to get started.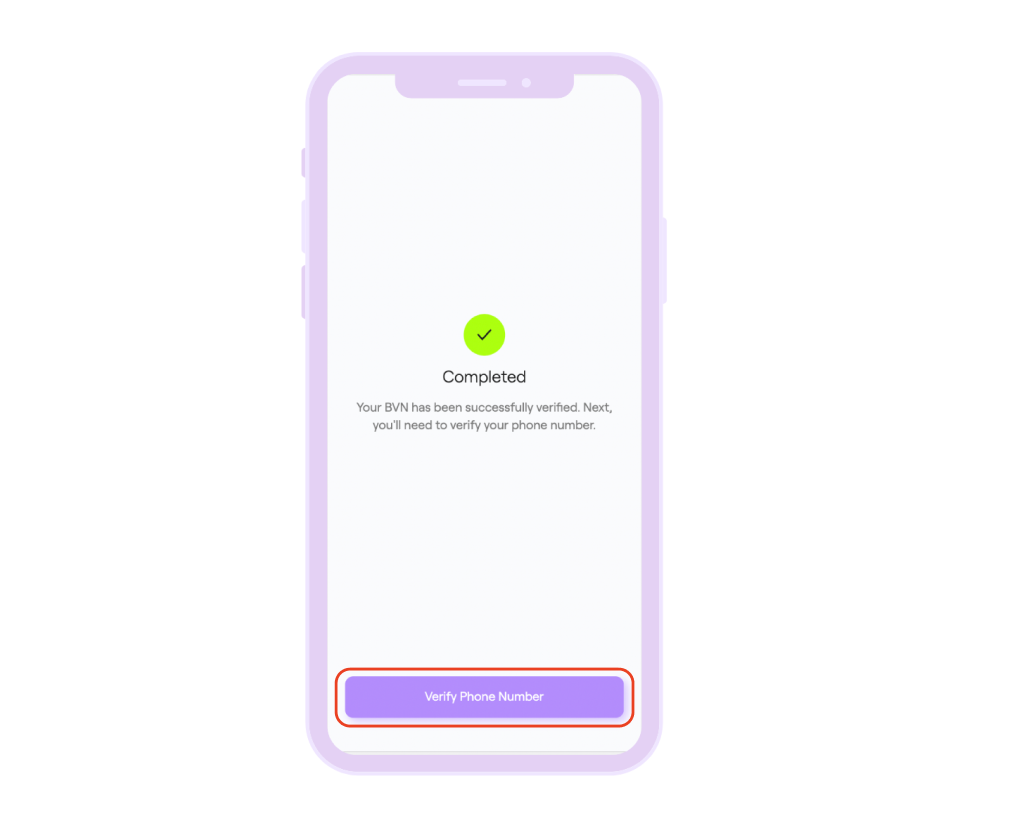 Was this article helpful?