Buying Peer-to-Peer
Buying Peer-to-Peer on BuyCoins involves interacting with a sell trade ad or posting a buy trade. You can find out how to post a buy trade ad here. This articles shows the process of interacting with a seller.
Step 1: Go to the Find Trade Ads page
Click the hamburger menu and select 'Find Trade Ads'.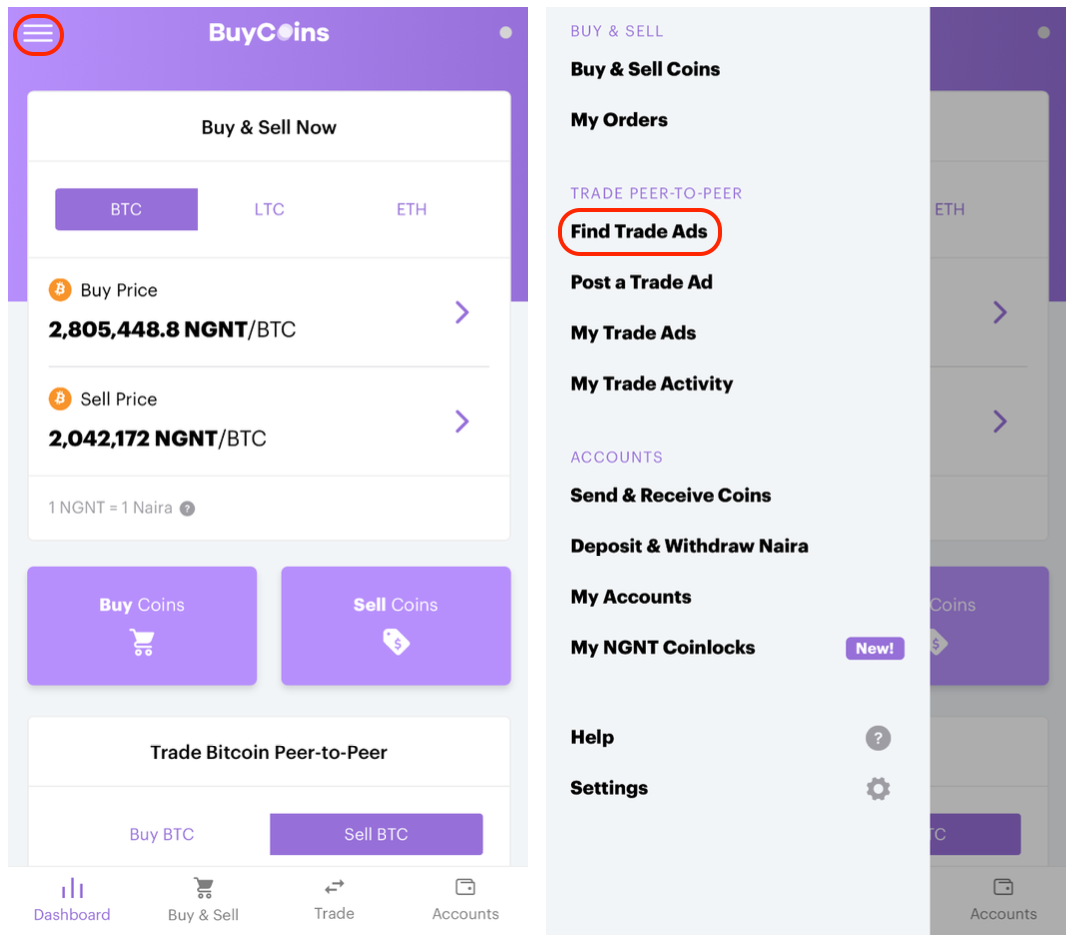 Step 2: Choose your preferred trade ad
After clicking on 'Find Trade Ads', you'll see trade ads posted by other traders. Go through the list and select the trade ad you wish to engage with and click on 'View' to see more information about the trade ad.
Click on review details if you wish to proceed with the trade.
Step 3: Confirm Purchase
If you're satisfied with the trade details, click on "Buy BTC".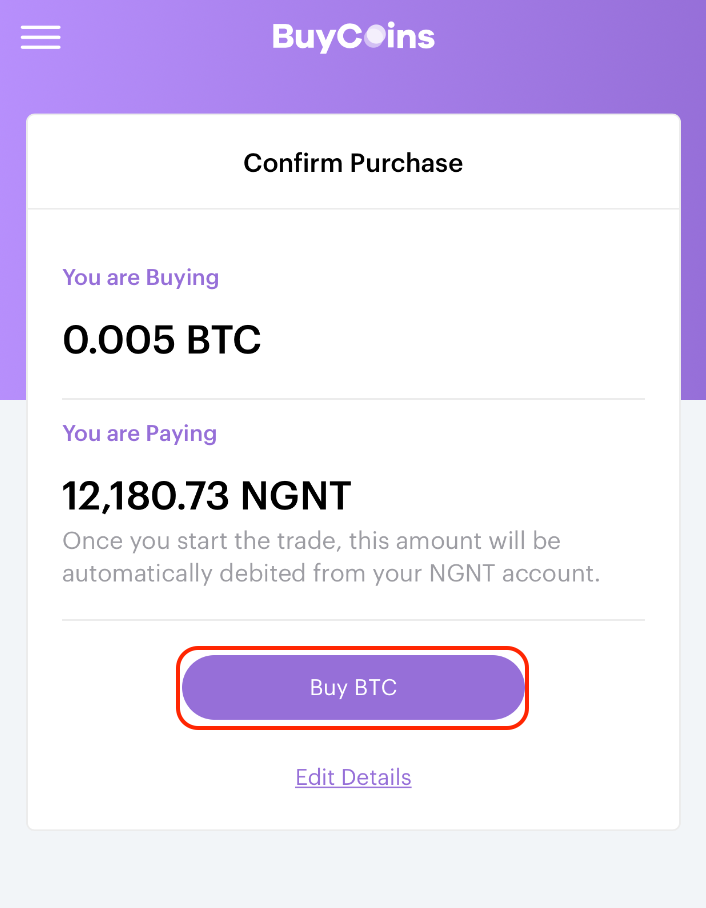 If you have enough NGNT in your NGNT account, the amount for the trade would be automatically transferred to the seller. If you do not, you have 15 minutes to make a deposit of the trade amount to your Naira Account.
When you make a deposit to your NGNT Account, this amount would be automatically sent to the seller.
It's that easy!
---
---