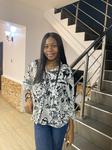 Updated by Shalewa
You can now earn by referring your friends to trade on Buycoins!
If a friend of yours signs up and trades on Buycoins or Buycoins Pro, both your wallets will be credited with N1,000 worth of Bitcoin (BTC).
How to earn referral bonuses:
Visit the Refer & Earn page on Buycoins or Buycoins Pro to get your referral link.
Copy and Share it with your friends via Whatsapp, Telegram, Twitter, or however you want.
Your friends can open the referral link in the message and sign up for a Buycoins account.
Your friend needs to then complete their account set-up up to level 2 verification.
Your friend needs to deposit at least N5,000 and trade (Buy or Sell) at least N10,000 worth of any coin listed on Buycoins.
Here are some other important details:
Only people with Buycoins accounts three months and older are eligible for the referral program.
Your friend must not have an existing Buycoins account.
You will only receive your referral award when you send in KYC.
Why haven't I received my referral Bonus?
Here are a few possible reasons you or your referrer are not eligible for the referral bonus:
The referred user must not have an existing Buycoins account.
The referred user must sign up using your unique referral link. This means they need to create a new Buycoins account directly after opening your link. Referrals are not captured if the referred person signs up using the Buycoins app and not the unique referral link.
Referral bonuses are only paid if the person you referred verifies their account up to level 2 verification.
Bonuses are only paid if the person you referred deposits 5,000 NGNT and completes a buy or sell of 10,000 NGNT.
The amount can be a cumulative 10,000 NGNT, it can happen over multiple purchases - for example, four purchases of 2,500 NGNT each.
Payment isn't automatic. Each qualified user has to reach out to us to receive their award.
We DO NOT pay out referral bonuses on duplicate or false accounts.
If a referred user fails to complete the requirements to obtain a bonus within 6 months of opening their account, neither party will receive a bonus.
Terms & Conditions
Creating multiple accounts to game the referral program is prohibited. Referrers who engage in such activities will have their referral codes deactivated and all referrals resulting from such activities are ineligible for referral payments. Accounts found to be in violation of this will also be restricted.
We can't guarantee payout on every account you refer due to the limitations mentioned above and the risk of fraud, but we make a good faith effort to do so whenever possible. Buycoins reserves the right to change the terms of the referral program at any time due to changing market conditions, risk of fraud, or other reasons. By participating in the referral program you acknowledge that receiving payouts is not guaranteed by Buycoins.
Was this article helpful?