Two-Factor Authentication (2FA)
Updated by Zino
What is Two-Factor Authentication?
Two-Factor Authentication (2FA) is an extra layer of security that is designed to ensure that you're the only person who can complete certain transactions on your account, even if someone else knows your password.
For additional security, Buycoins Two-Factor Authentication requires you to enter a One Time Password (OTP) from your Authenticator App each time you want to send coins to another Wallet.
To enable Two-Factor Authentication for your account, follow these steps:
Step 1: Click on the settings icon
Click on the Settings icon on the home page and select "Security".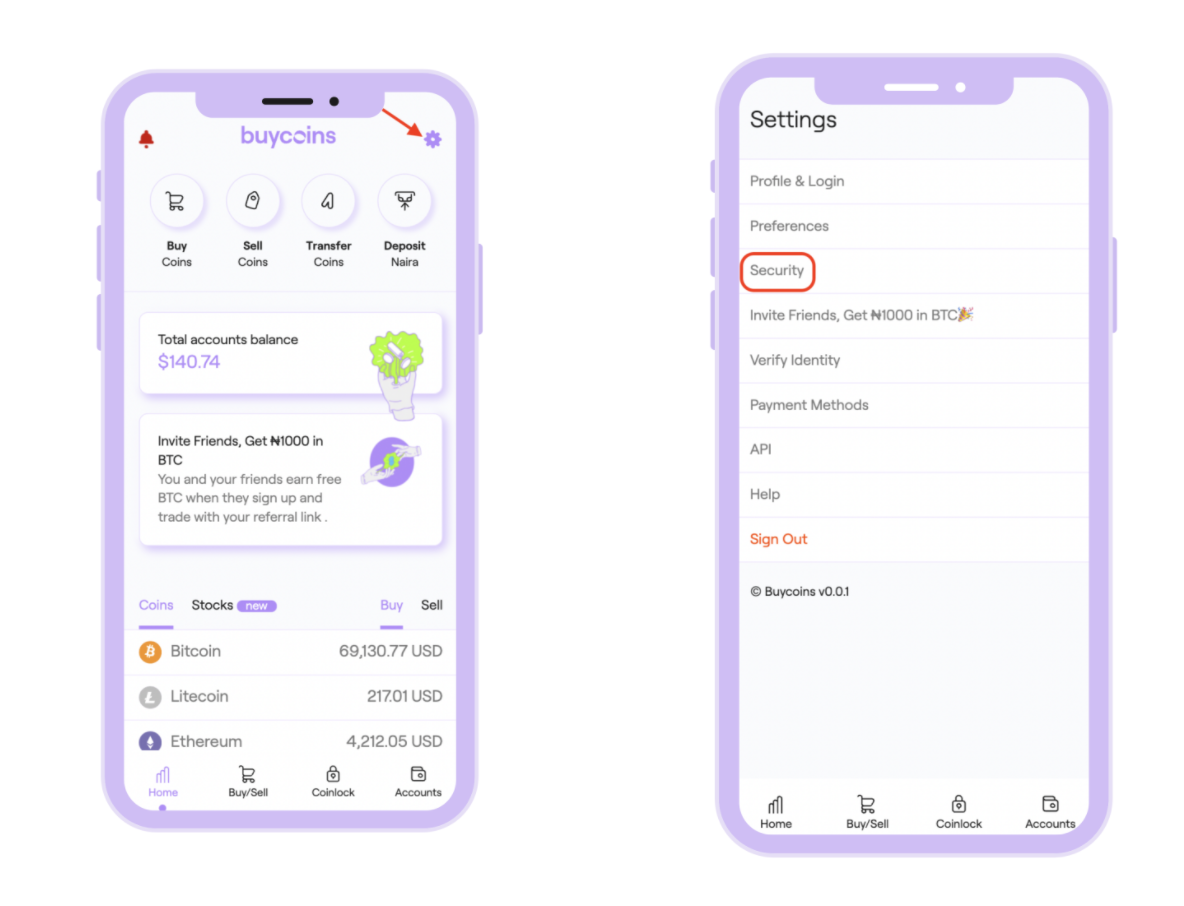 Step 2: Download your preferred Authenticator App
Toggle the 2-factor authenticator button and proceed to download Google Authenticator (or your preferred authenticator).
If you already have an authenticator app, click on "I have Google Authenticator".
Step 3:
E

nter and verify the authenticator code

Scan the QR code with your authenticator app or click on the link below the code. This will redirect you to your default authenticator app on your phone and add your Buycoins authentication token to the app.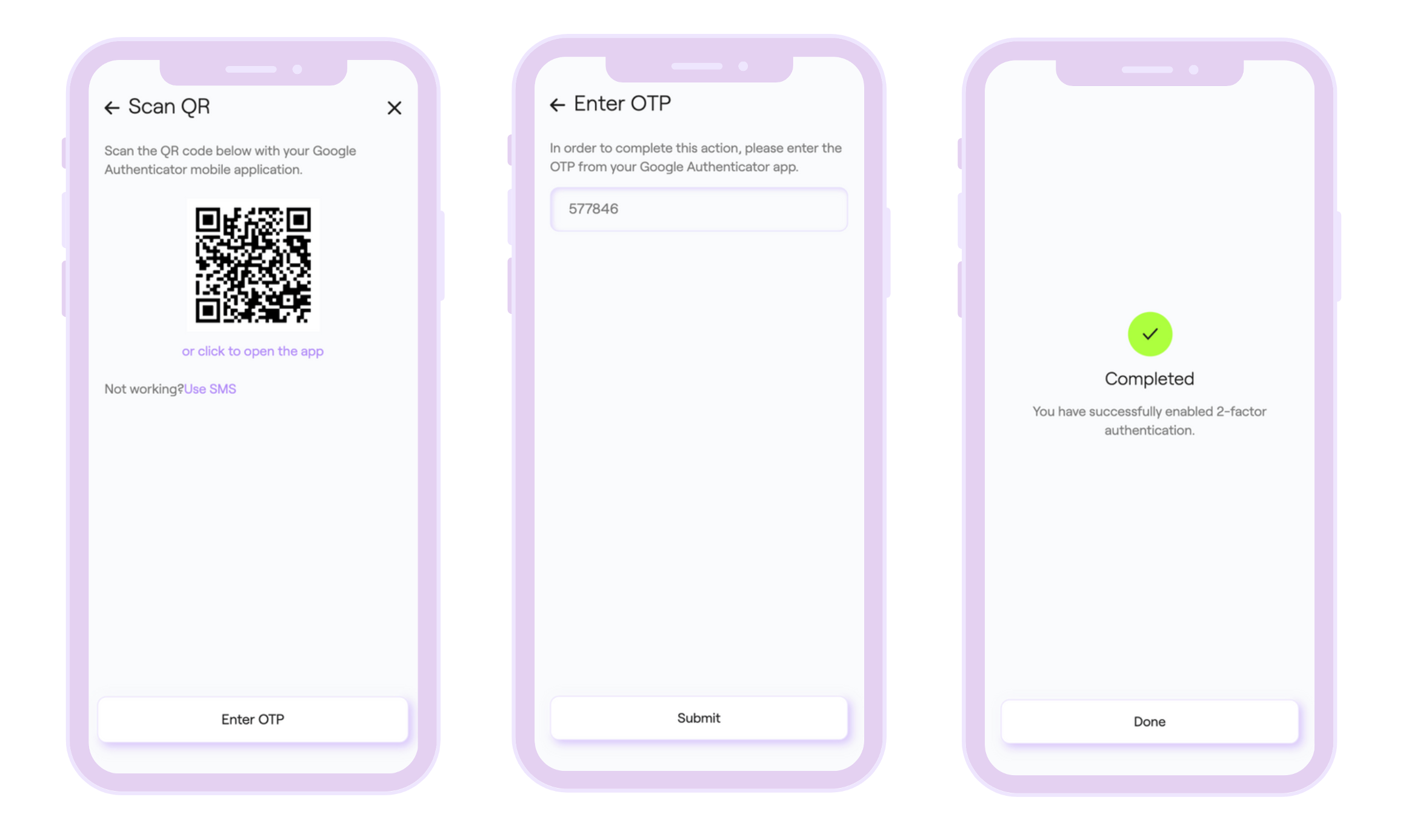 You'll then input the six (6) digit code from your Authenticator App on BuyCoins.
Step 4: You're done!
You have successfully enabled Two-Factor Authentication for your account. Now you have an extra layer of security and can be sure that coins cannot be sent out of your account without your permission.
Was this article helpful?