How to Verify your Buycoins Pro account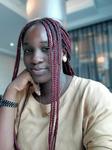 Updated by Vanessa
After creating your new Buycoins Pro account (or logging in with your pre-existing Buycoins details), you will be required to verify your identity.
Step 1: Click on "Verify Identity" then click on "Start."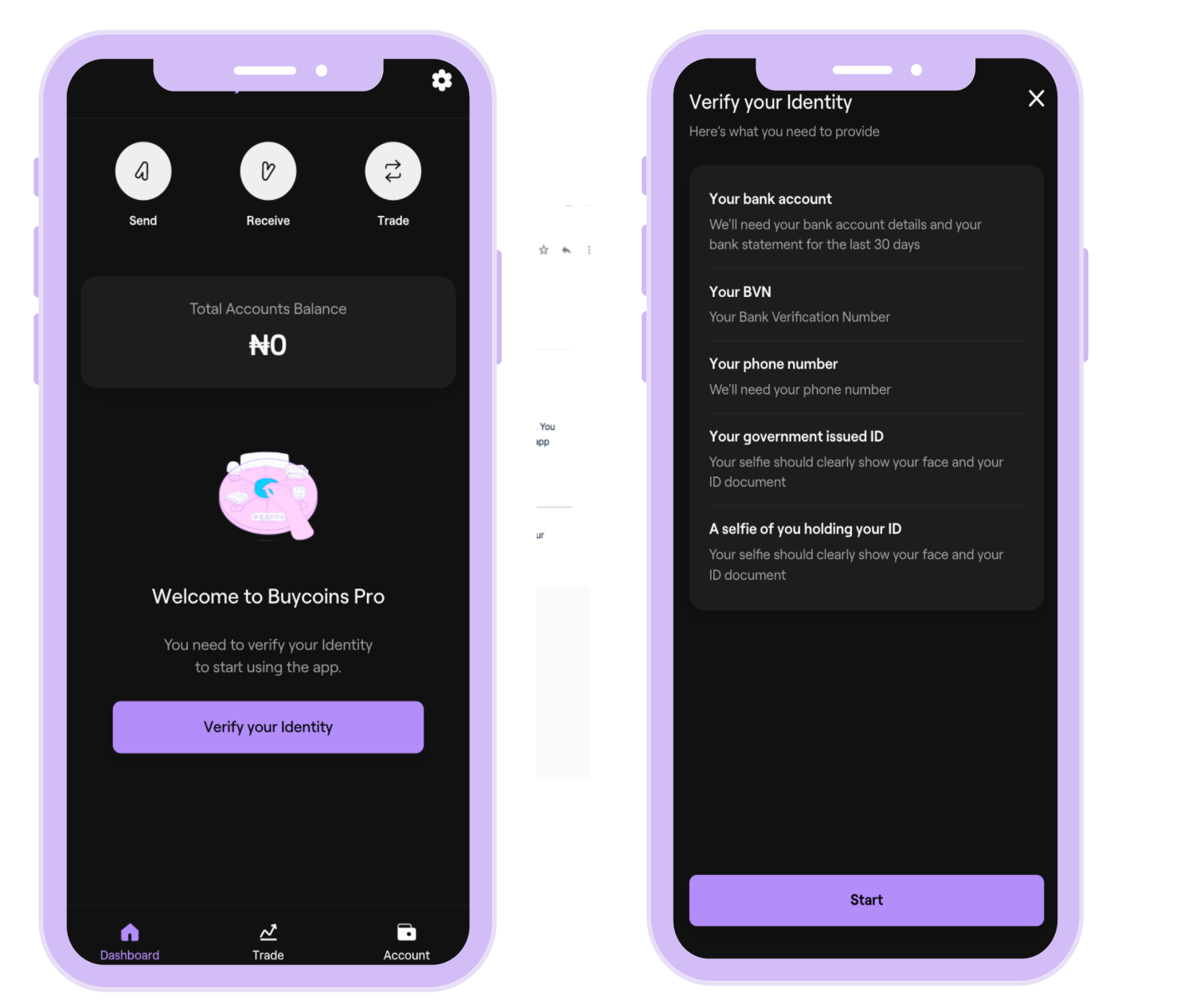 Step 2: Add your bank account and upload your bank statement
The added bank statement should date back to the past thirty (30) days. Once you have done this, click on "Save account." Once this has been completed, click on "Close"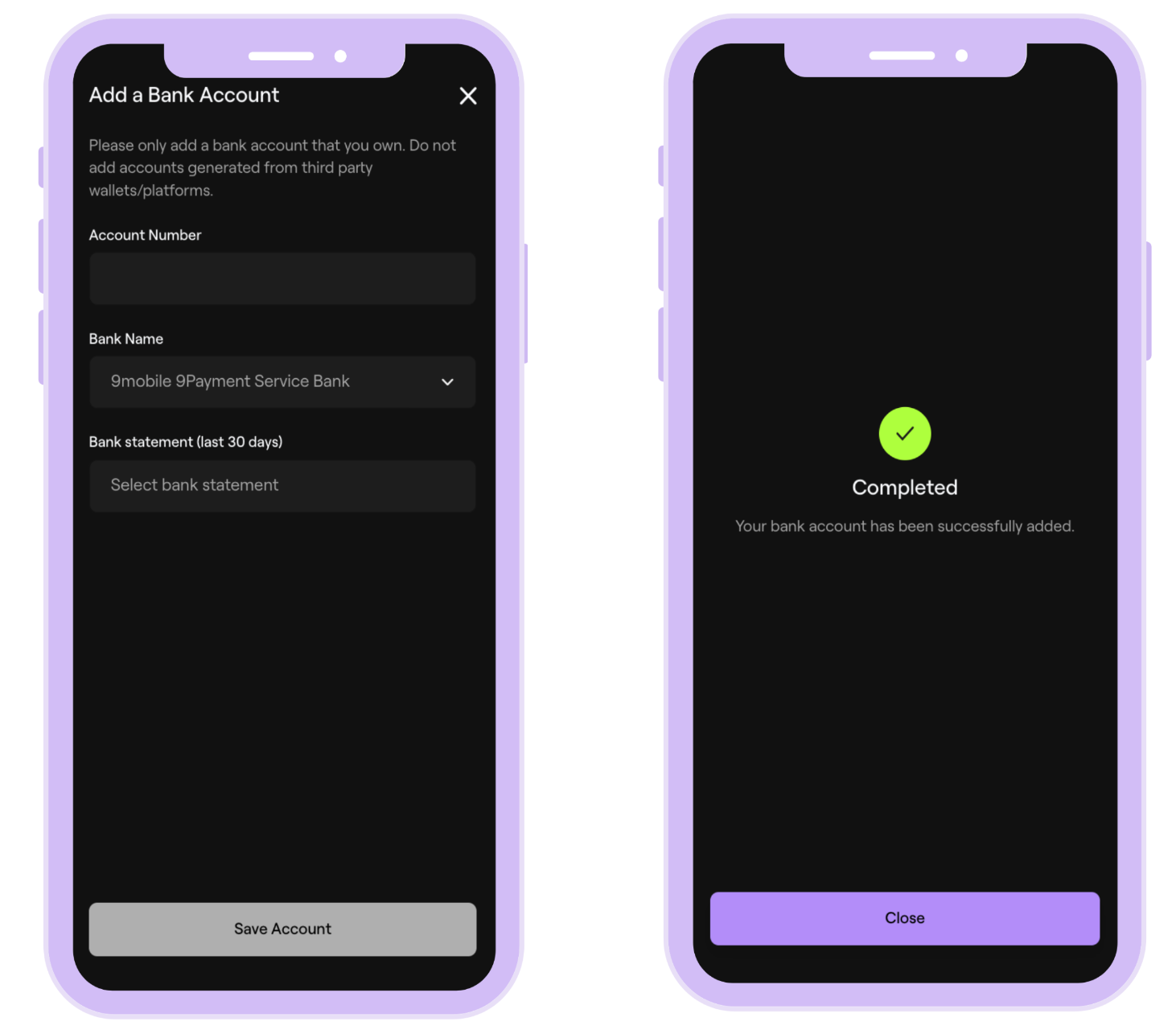 Linking your bank account gives us read-only access to your bank transactions in order to detect deposits. Buycoins doesn't have access to carry out any transactions from your account.
Step 3: Verify your BVN
Input your BVN and click on "Next." Once your BVN is verified, click on "Continue."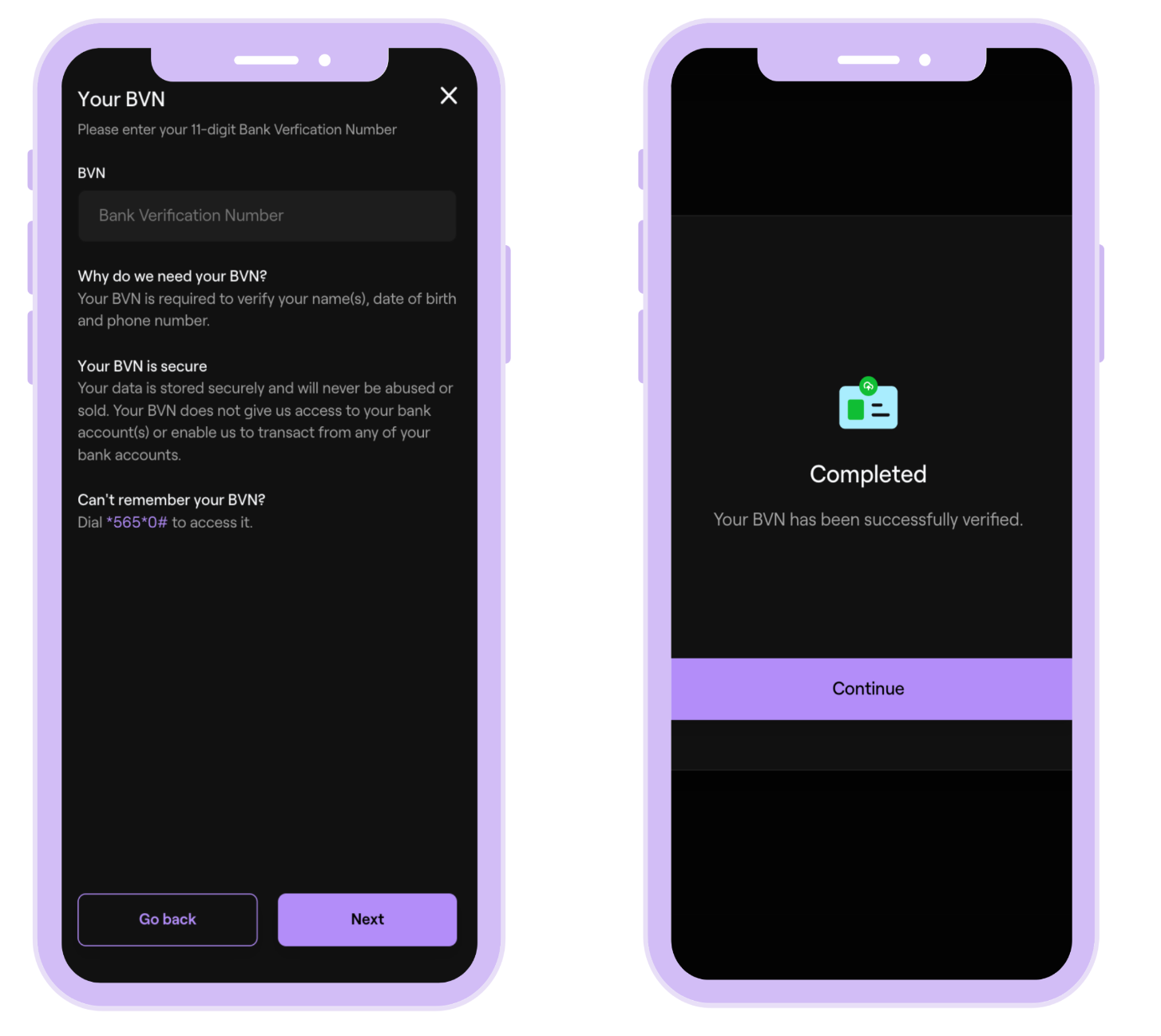 Your BVN is required to verify your name(s), date of birth and phone number. Your data is securely stored and will never be abused or sold. Your BVN does NOT give us any access to your bank account(s) nor can we operate using your bank account.
Step 4: Verify your Phone number
After your BVN has been verified, click on "Continue." Input your phone number and click "Next." An OTP will be sent to your phone number; input it and click "Submit." Once this is done, your phone number will be verified.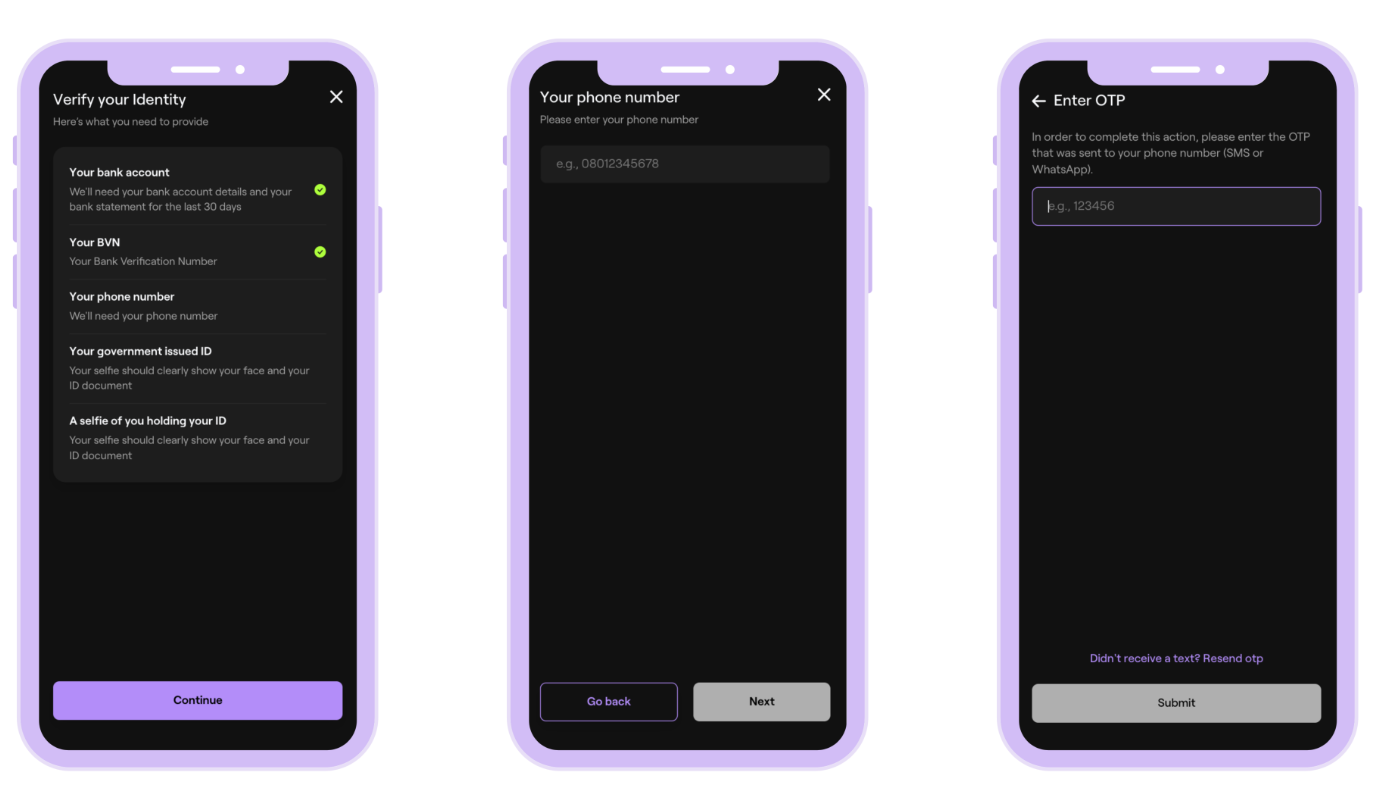 Step 5: Upload your government ID and a selfie
After verifying your phone number, click on "Continue." You can upload your NIN, Driver's license or International passport. Samples of these IDs will be displayed as a guide for you.
NIN enrollment slips, and expired IDs are not allowed.
After you upload this, you will be asked to take a selfie with you holding up your ID and plain sheet of paper with "Buycoins," today's date and your signature on it. A sample of this will also be displayed to you.
That's it. You are done.
Please note that your verification may be pending for 24-48hours. We will be sure to inform you once this is completed.
Was this article helpful?