How to Add Your Bank Account on Buycoins
How to Add Your Bank Account on Buycoins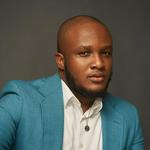 Updated by Kelechi
Here's how to add your bank account in three easy steps:
Step 1: Click on 'Add a bank account' on your home page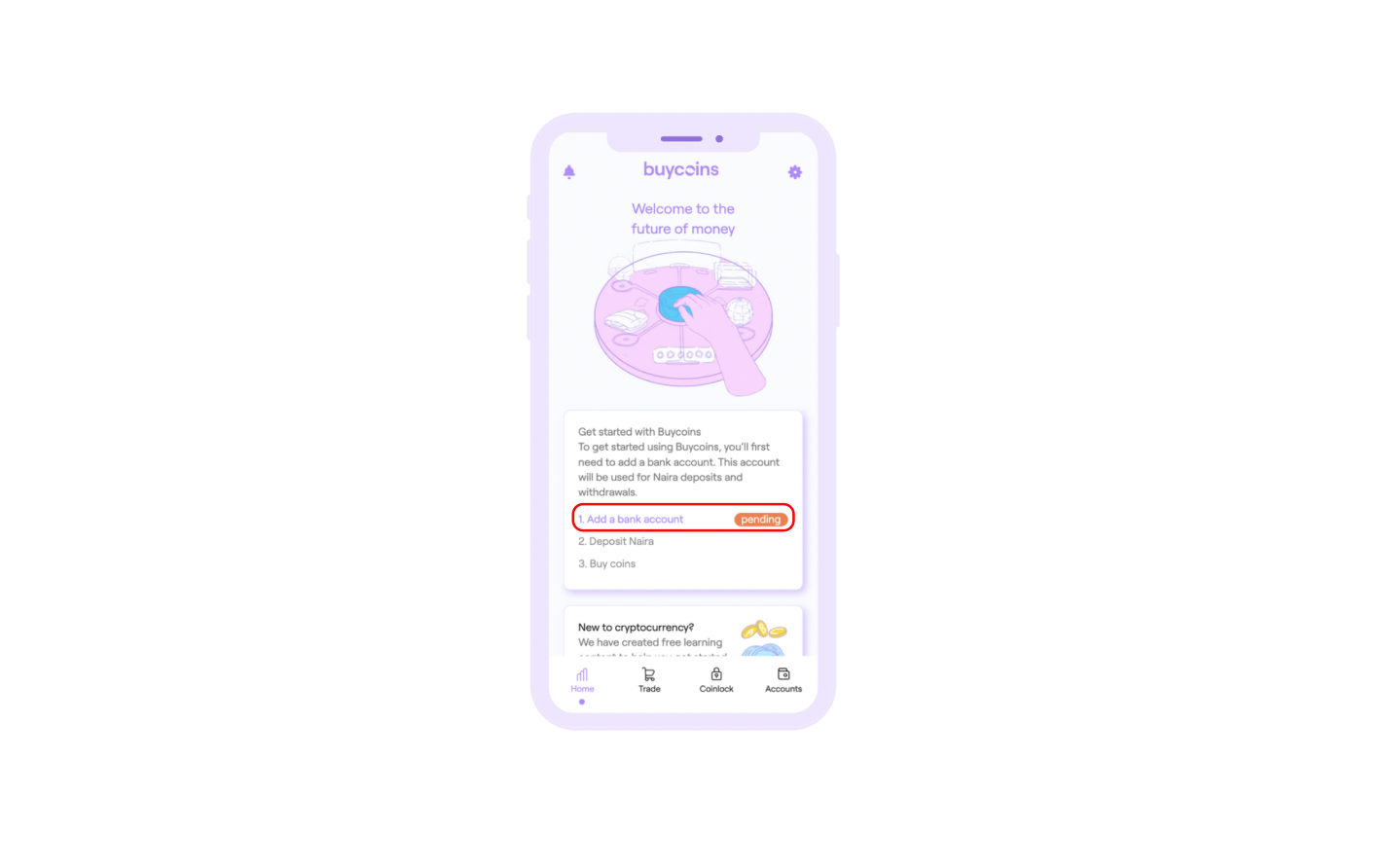 Step 2: Enter your account number & select your bank's name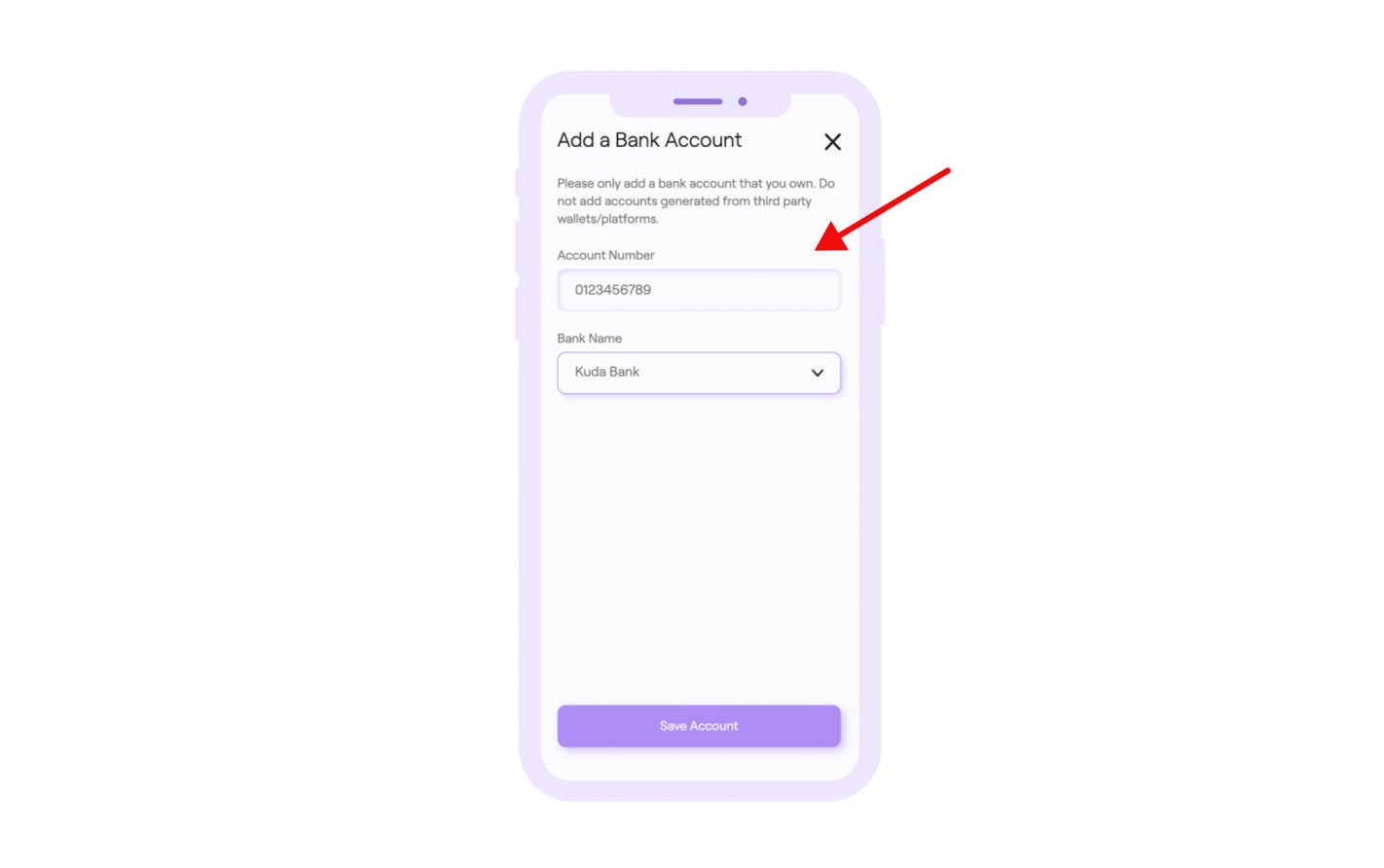 Step 3: Click 'Save Account'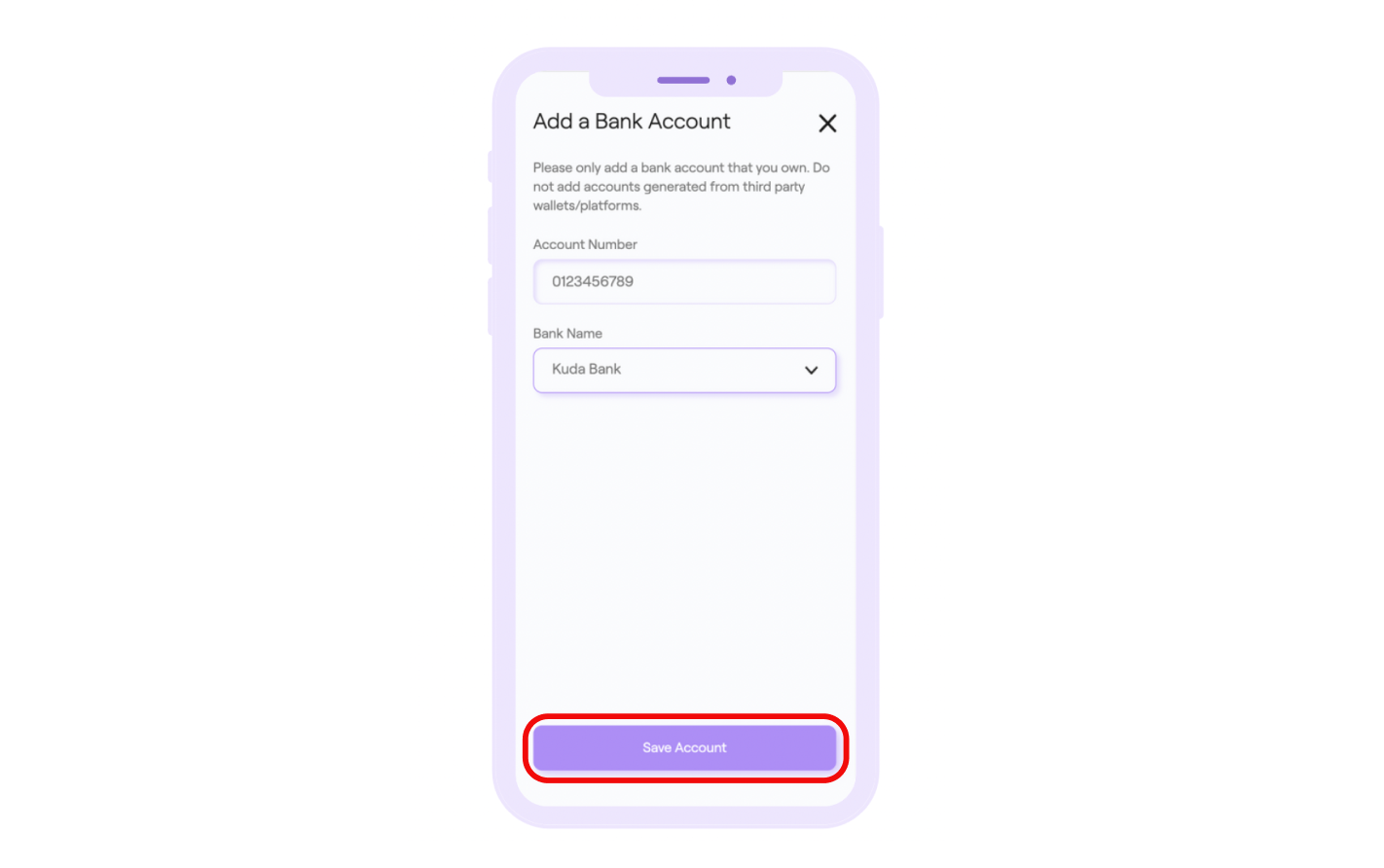 Linking your bank account gives us read-only access to your bank transactions in order to detect deposits. Buycoins doesn't have access to carry out any transactions from your account.
You've successfully saved your bank account. If you have any questions or need help, please contact [email protected].
Was this article helpful?