How to Send Cryptocurrency on BuyCoins
Each BuyCoins account comes with wallets where you can store, send and receive cryptocurrency — Bitcoin, Bitcoin Cash, Ethereum and Litecoin. With your BuyCoins wallet, you can send cryptocurrency to other wallets regardless of where they are hosted.
We also set optimum network fees to ensure your transaction gets confirmed on the blockchain as quickly as possible, for as little as possible.Sending cryptocurrency from the BuyCoins app is very easy. To be able to send, you need the receiving wallet address and enough cryptocurrency in your wallet to cover the amount you want to send plus the network fee.
Step 1: Go to the Send & Receiv

e Menu

Click on the menu icon then select the option that says "Send & Receive Coins"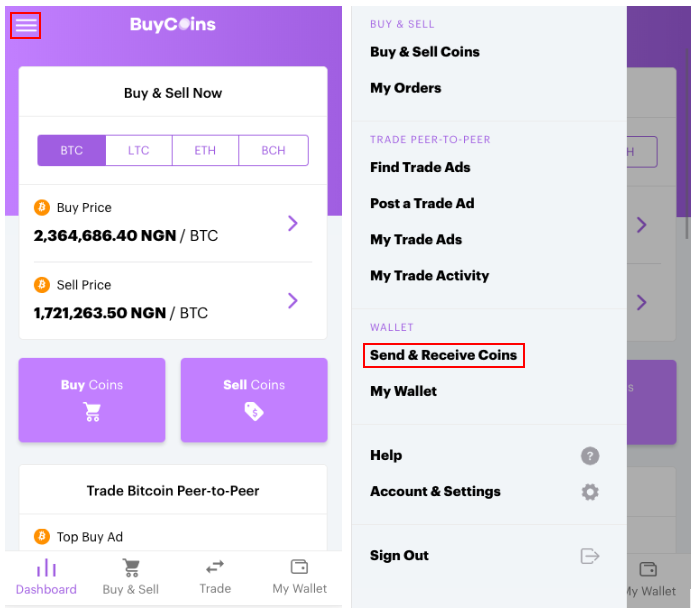 Step 2: Select the cryptocurrency you wish to send
From the menu, select the cryptocurrency you wish to send then input the receiving wallet address (alternatively, you could scan the wallet address QR code). Enter the amount you wish to send and click "Review Details".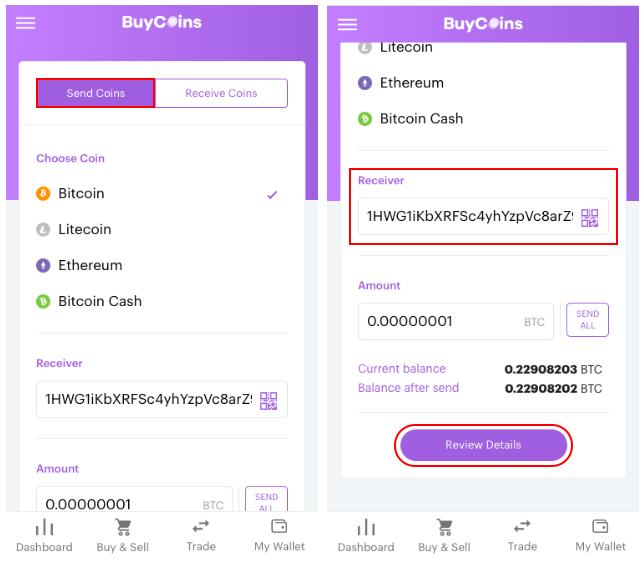 Step 3: Confirm the details
Confirm the details of your transfer and click "Send"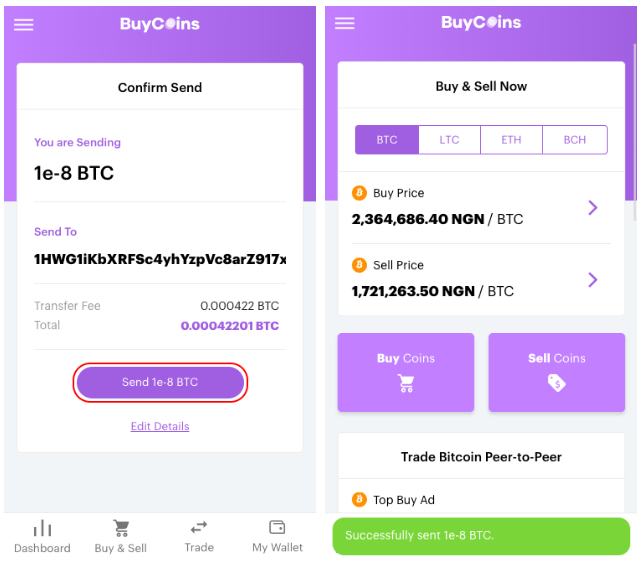 Step 4: You're done!
You can view your transactions in your Wallet History.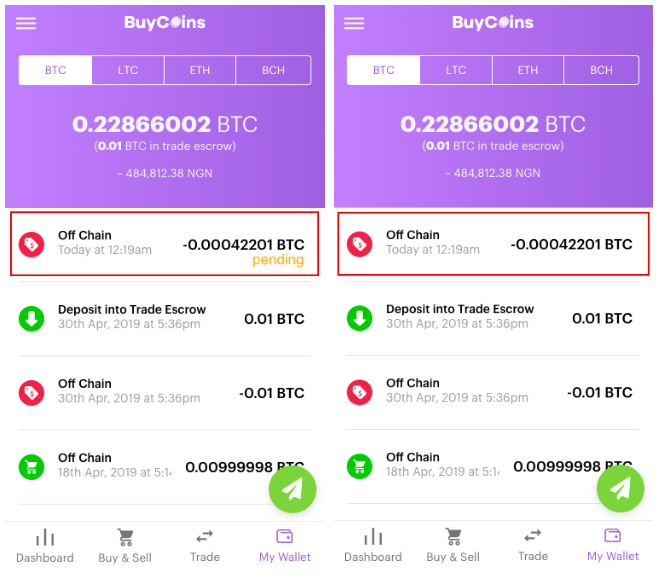 NB: It might a few minutes for your transaction to be confirmed on the blockchain. Until it is, it'll be recorded as pending.
---
---