How to deposit Naira using Abeg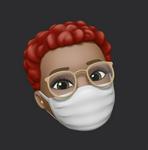 Updated by Tolu
Abeg is an online payment app that allows you to securely make purchases, transfer and receive money from others. It is owned by Piggyvest, one of Nigeria's biggest savings platforms.
If you don't already have an Abeg account, here's why you should get one

With Abeg, you can do cool things such as:
- Purchase airtime, DSTV subscription, food etc
- Easily fund your Naira wallet on Buycoins
- Make anonymous transfers if you don't want the recipient to know your full name

How do I use Abeg to fund my Buycoins account?
You'll need to create an Abeg account if you don't have one already. You only need your phone and Nigerian bank account to do this, and you can download the app here: iOS and Android.
Step 1: Fund your Abeg account with Naira
Once you've created your account, the next step is funding it with Naira. You can do this from either your bank account or your Piggyvest account if you own one. Here's how to fund it with your bank account:
Login to your Abeg account
Click 'Top Up Wallet' at the top of your screen
Copy the account details shown and make a transfer from your bank app
Your Abeg account will be funded instantly
Step 2: Make your deposit on your Buycoins app
Now that you've funded your Abeg account, the next step is making your deposit on your Buycoins app. You can read our detailed guide on how to do that here.
Was this article helpful?