How to deposit on Buycoins using Chippercash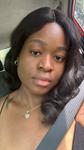 Updated by Danielle Ukaogo
How to deposit on Buycoins using Chippercash
Chippercash is a financial service that lets you send and receive money across Africa in a fast and easy way. It's trusted by over 4 million users.
Buycoins has created a way for you to fund your wallet through chippercash. If you don't have a chippercash account yet, this visual guide will help you get started easily. If you already have an account with Chippercash, you can skip to the second part of this guide.
Setting up a Chippercash account
Step 1: Download the app on Appstore or Playstore
Step 2: Click 'Open free account' to get started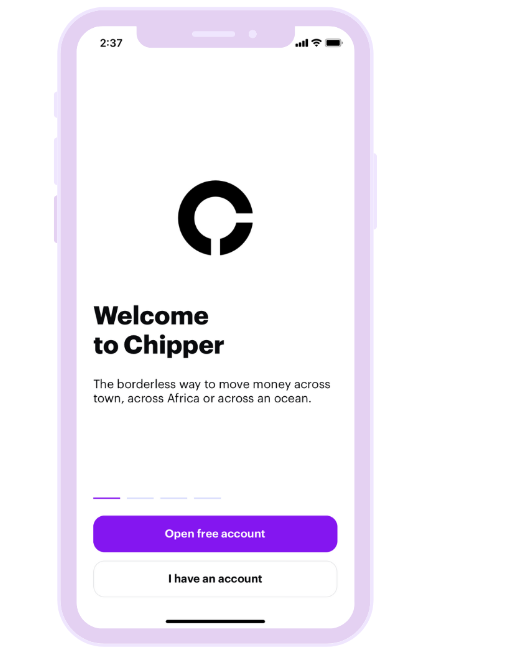 Step 3: Add your details - phone number/email address & legal names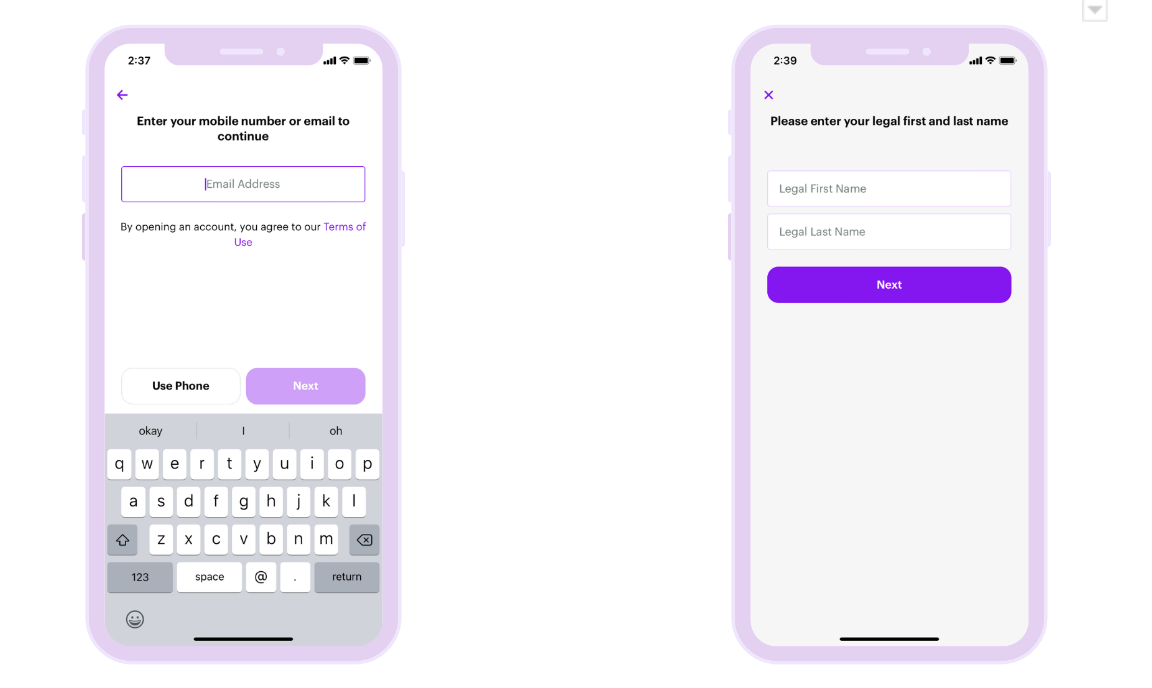 Step 4: Enter the code sent to your phone number or email address & add your date of birth.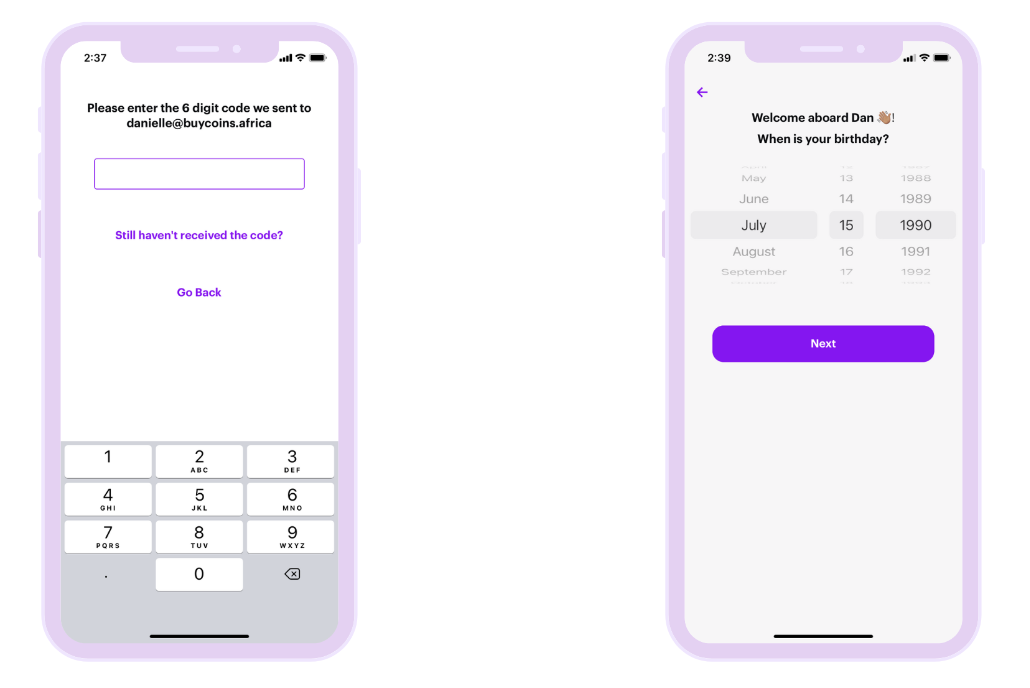 Step 5:  Pick a username & you're done!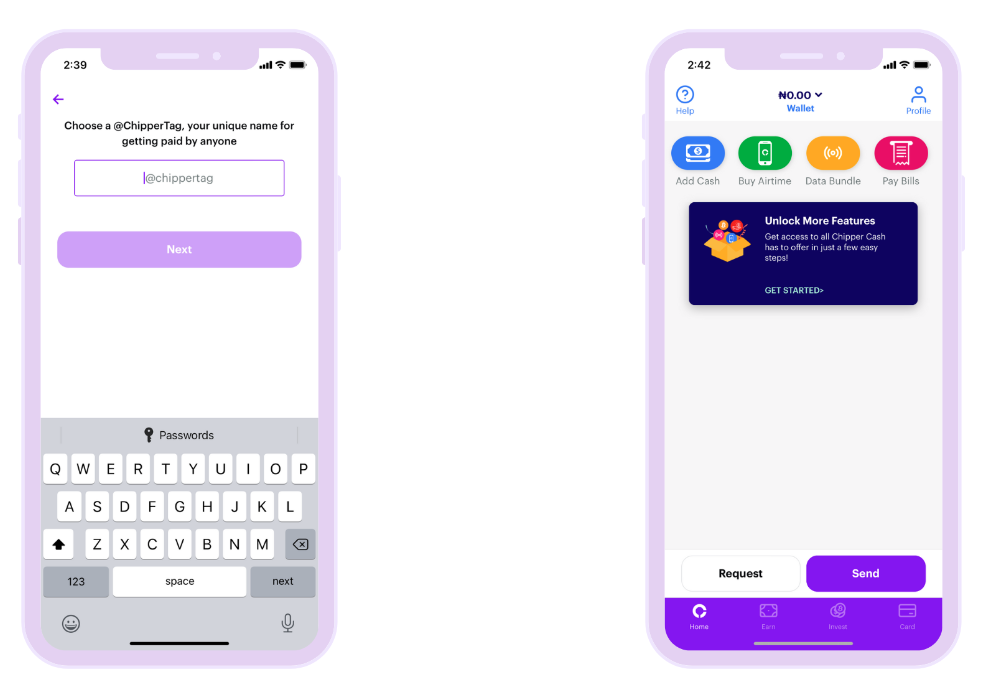 How to deposit on Buycoins with Chippercash
Step 1: Select 'Deposit Naira' on your home page and click 'Continue'
Step 2: Enter the amount you wish to deposit & click 'Deposit Naira'
Step 3: Select Chippercash from the drop down and enter your registered phone number on Chippercash
Step 4: An OTP has been sent to your phone number to verify it's really you 
Step 5: Sweet, your account has been linked! Click 'Continue' to proceed.
Step 6: Confirm your deposit details & click 'Pay'
Step 7: Yaay, Deposit complete!
And that's it! You've successfully deposited Naira.
Was this article helpful?