How to Apply for Credit Line.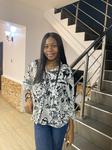 Updated by Shalewa
Credit line is an exclusive feature available to specific high-volume users on Buycoins. 
Your credit line can be used on Buycoins Pro for Order book trades. 
You can apply for a credit line on your BTC, NGNT & USDT accounts. 
With the credit line, you can buy or sell coins without having coins in your account.
To qualify for the credit line, you should possess the following criteria: 
Be an active user on Buycoins Pro for at least six months.
Trade a significantly high volume of the requested currency on Buycoins Pro. 
Completed tier 3 verification, i.e., by sending in your government-issued documents such as NIN, International Passport, Driver's License. If you haven't done this, you will be required to do so before you get access to the Credit line.
Buycoins reserves the right to determine how much credit line is given at any given time. 
Was this article helpful?