How to Deposit: Bank Transfer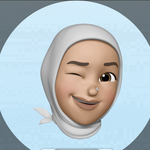 Updated by Akojeh Melina
There are two ways to initiate deposits on Buycoins Pro: Bank Transfer and Direct Debit.
With the bank transfer option, you can fund your NGNT account by transferring Naira from any bank account of yours to your own designated account number on the Buycoins Pro app.  
This can be done in 3 quick, easy steps; let's get to it: 
1. Log into your Buycoins Pro account: 
After logging into your Buycoins Pro app, click "deposit naira" at the top right corner of your screen.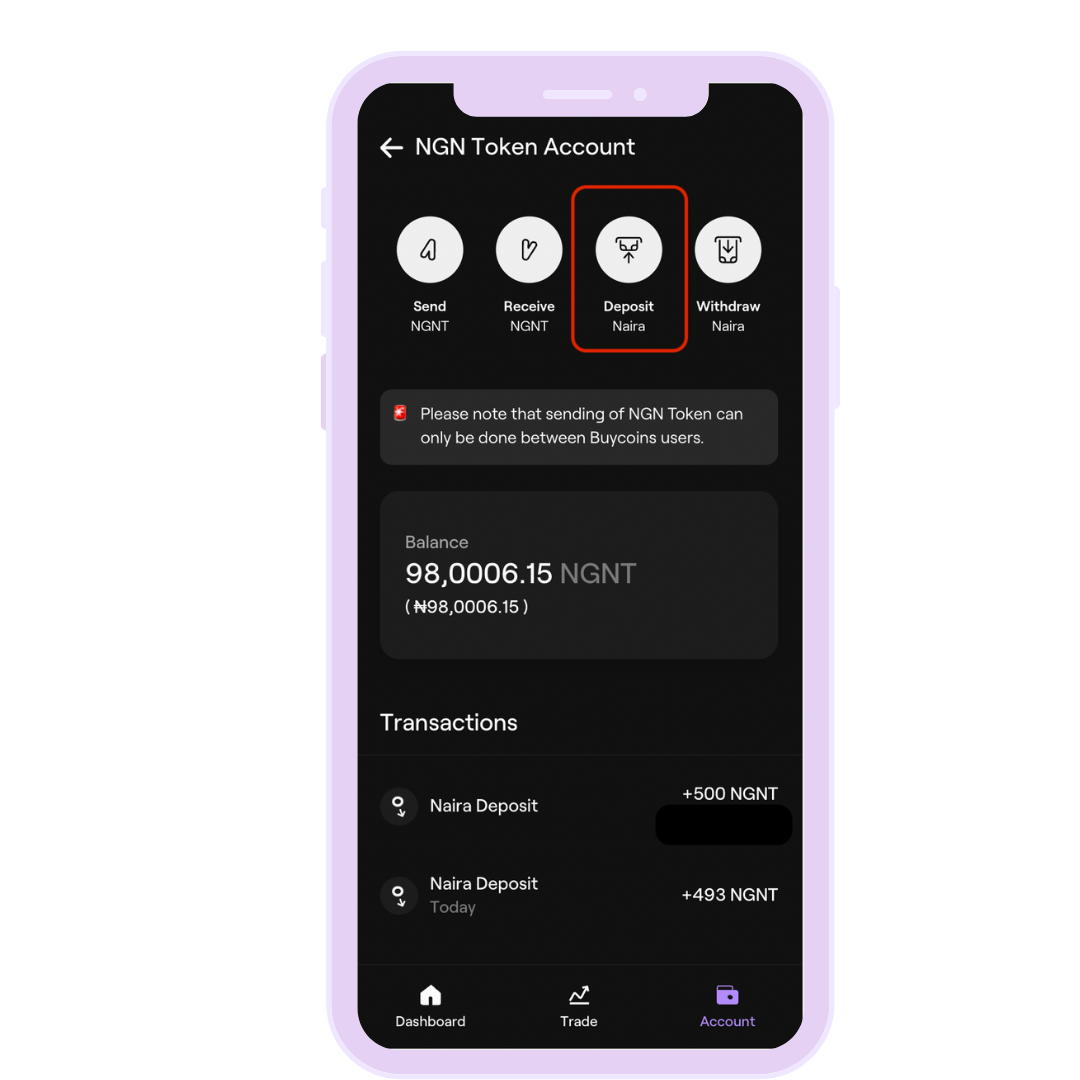 2. Deposit Naira:
After clicking on deposit naira, input the amount you wish to deposit to confirm the fees, then click 'bank transfer.'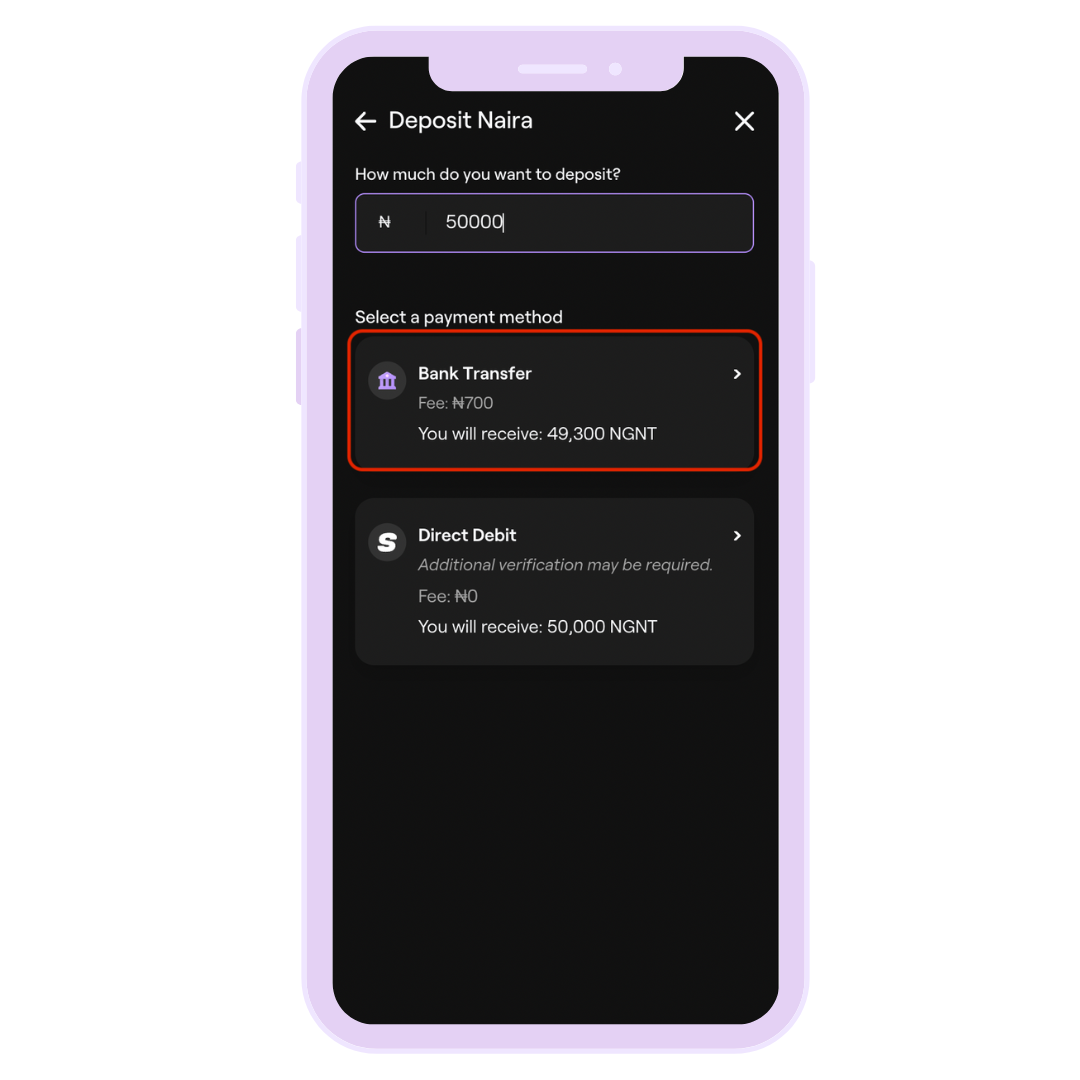 N.B: Please note that 1.4% is applied to each transfer. For deposits above 199,999NGN, this fee is capped at 2,050NGN.
3. Copy account details:
A bank account in your name will be generated for you. Proceed to copy your designated bank account details.
Make a transfer as you usually would to the account details provided. Ensure that you make this transfer from an account which belongs to you.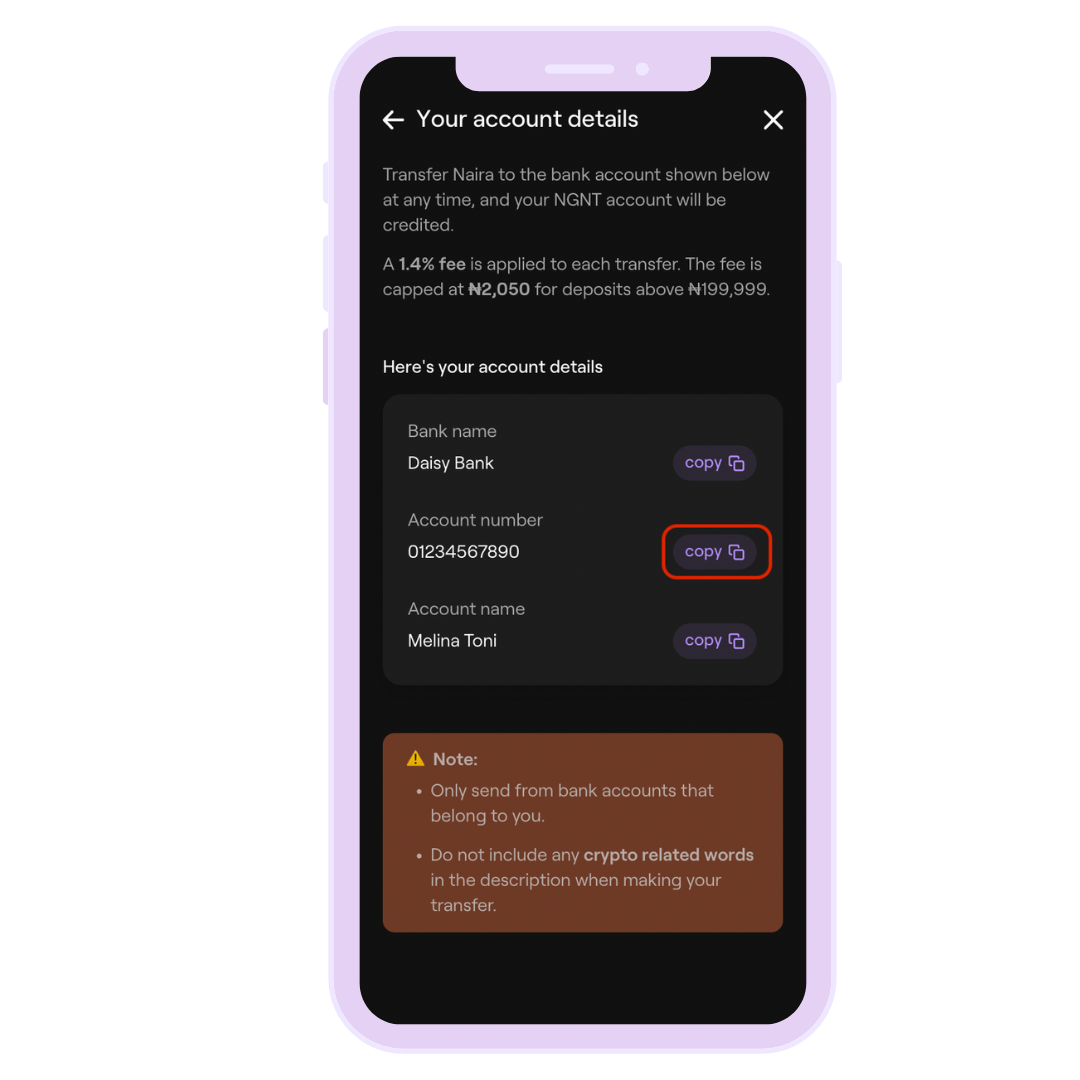 Tip: You can do this by clicking the "copy" button.
And that's it. You're done!
Your Buycoins Pro account will get credited immediately. 
Was this article helpful?